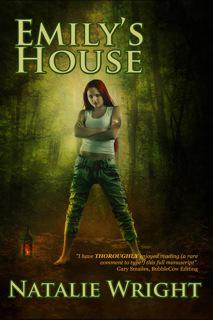 Emily's House by Natalie Wright
Fourteen-year-old Emily Adams is flunking math - and life. But Emily has a secret, one that she has kept even from her best friends. Soon the ancient legacy coursing through her veins will force her secret to be revealed. Dormant for over a thousand years, an evil has arisen and this time, it will destroy anyone - or anything - that stands in its way.
Three teens embark on a dangerous journey and risk everything. For Emily, the fate of her friends - and her world - lies in her hands.
In a place where anything is possible, will Emily finds the skills - and courage -she needs to save the world from darkness?
Emily's House is a tale that blends Celtic mysticism, spirituality and ancient secrets with science and modern technology. Travel with Emily as she unlocks the secrets of her Celtic ancestors on a mystical journey to the inner house and beyond.

Inspiration for Emily's House

Thank you Anna for asking me to do a guest post for your blog. One of Anna's suggestions was to talk about my inspiration for novel Emily's House. There is a story behind the story, so here it is!
My inspiration for Emily's House is a bit strange. It was like a real-life brush with a fantasy world.
You see, I wasn't actively writing when I received the initial catalyst for the story. In fact, at first I didn't recognize it as an inspiration to write. Here's what happened.
It was the year 2007. I was trying to lose the baby weight and had started hypnotherapy after hearing about it on the Today show. There was no swinging pocket watch or hypnotic suggestion to bark like a dog when I heard a certain word. It was more like a guided meditation. And while I didn't lose any weight (turns out, you don't burn calories by sitting in a chair in a relaxed state!), I always left feeling refreshed and inspired.
My last hypnosis session ended with a vision: there was a gold ring hovering over a rolling field of green. I didn't know what it meant and I didn't know why I had seen it. But the vision of that gold ring stayed with me.
I just had to find out what that object was! So I started searching the net. After weeks of trying to piece together what I'd seen, I came across a photograph of a gold object called a "torc". It was a pre-Christian Celtic item of jewelry, often worn around the neck by warriors and the upper classes. But sometimes it was worn around the upper arm and the early Celts called bracelets worn on the arm – you guessed it – a "ring". Eureka!
What in my mind I had called a "ring" was not something worn on the finger, but worn on the upper arm.
I had found out what the object was, but it didn't stop there. I became fascinated with ancient Celtic myth, lore, and spirituality. And the more I read, the more a story began to form.
Then I came across references to an order of women who lived in Ireland in a sacred grove. They protected the sacred flame of their Goddess, Brighid (pronounced Bree-id). I became fascinated with the fact that for over a thousand years, they protected a flame that had never been extinguished! And it was an order of all women with legends that men who entered the grove mysteriously vanished or met a terrible end. Fun fodder for story making.
Before long my active imagination had created a whole story inspired by the women of the Sacred Grove. The story within a story in Emily's House, the story of Saorla and Cathair, was inspired by the vision of the golden torc.
But I didn't want to write a story set only in ancient times. I kept picturing a modern woman and I saw a science fiction part to it all. Originally I planned the story to be an adult story. But it never seemed to work with an adult protagonist. One day I had another eureka moment and envisioned the heroine as a teenager and her name just popped into my mind: Emily Adams.
After that flash of inspiration, I was off and running. A quest is thrust upon an unlikely hero – a modern girl – more interested in just fitting in and getting through than saving the world. An ancient evil, dormant for over a thousand years – the nemesis of her ancestor – "he's back!" Adventure, travel, other worlds and time travel – it's all in there!
And it was all inspired by a brief vision of a simple gold object, hovering over lovely Irish hills of green. The torc.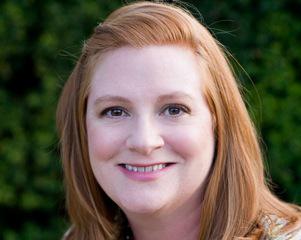 About Natalie!

Natalie Wright spent her formative years growing up on a farm in Ohio. It was a fertile environment for an active imagination and an inquisitive mind. She is, however, a city girl at heart and enjoys traveling and experiencing oceans and cities worldwide. Natalie now finds inspiration in the desert environment of her home in Tucson, Arizona where she lives with her husband, daughter and her dog Molly.
www.NatalieWrightsYA.blogspot.com
www.NatalieWright.net
www.facebook.com/NatalieWright.Author
www.twitter.com/NatalieWright_
www.YouTube.com/user/WritesKidsBooks