My apologies for not updating the blog as I've been really really busy. I've been so caught up with work that I haven't had the proper time to rest, much less blog. But my long awaiting break is gonna come really soon. I just need to hang on for another 2 more weeks before I can finally rest for a little while. (: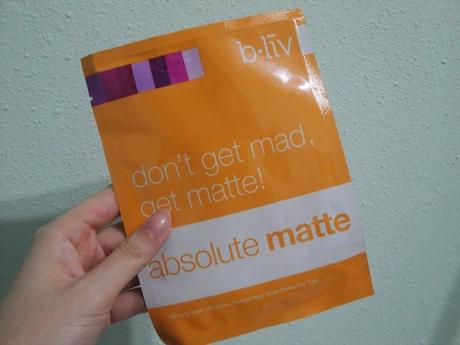 I recently tried a mask from B.liv. It's called Don't get mad, get matte! Absolute matte mask. The name sounds really catchy, isn't it. From the name, you would have guess that this is a mattifying mask.
So what's a mattifying mask?
It is basically a mask that helps to lift away impurities and excess sebum.
It is a mask suitable for oily skin.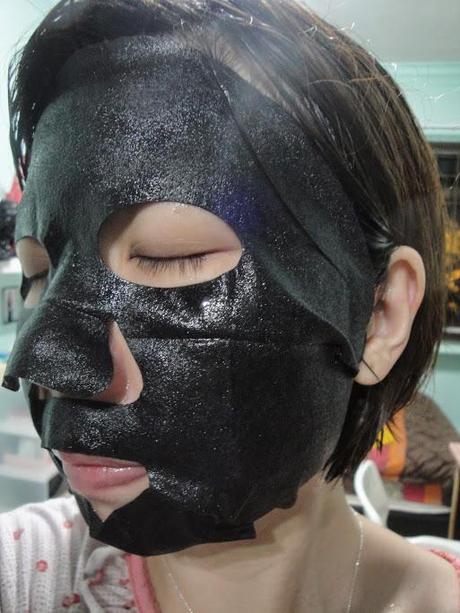 Unlike the others, this mask uses active charcoal mask sheet that acts like a magnet to draw out deep-dwelling pore cloggers so you can experience hours & hours of TLC your skin deserves.
Active ingredients include:
Retinyl Palmitate – regulate secretion and stimulate skin regeneration
Zinc Sulfate – Combate excess sebum, control surface shine while clarifying the complexion
Willow Bark Extract – Used as exfoliants to lift away impurities, with blemish-control properties.
Feelings: 
When I first applied the mask, I felt a cooling, minty sensation. Upon looking through the ingredient list, I realised that the minty feeling on the skin could be due to peppermint leaf water.There are also other ingredients that helps to alot with blemish prone skin such as Tea Tree Oil and Witch Hazel.
This mask definitely performs well as a blemish-control, clarifying and mattifying mask. It does the same job as all my other clay masks. However, do note that it may be a little drying, so use in moderation.
Price :
S$17.95