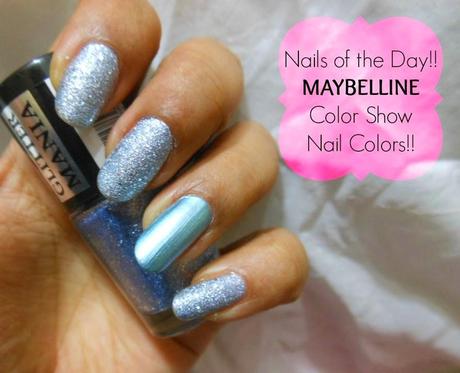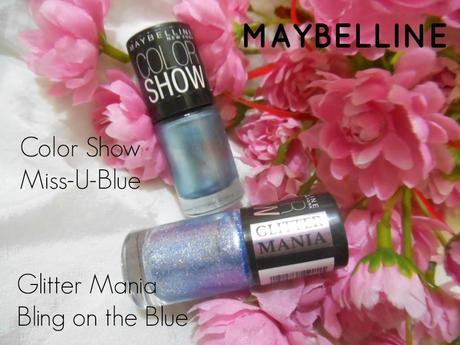 Hey everyone!
I am extremely sorry for not posting any blog-posts in the past 2 weeks. I am busy shifting, new house, new environment, new people and many others thing are happening at the moment and blog had taken a back stroll in my life, but, I am back again with lots of product reviews, a big haul from Flipkart and a small haul from Jabong.
I have been in love with the all new Maybelline Color Show Glitter Mania range and bought all the shades in 8 sets for my friends and family :p

Monsoons have started and I am liking blue color in almost every variants, be in it outfits, shoes, eye-shadows or nail colors. With all this blue craziness going on I thought of doing a blue manicure this weekend with the all new Maybelline Color Show Glitter Mania Bling on the Blue and Color Show Nail Color Miss-U-Blue.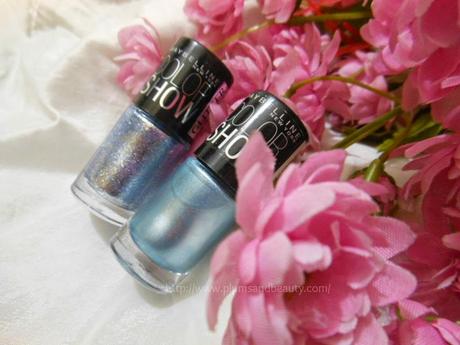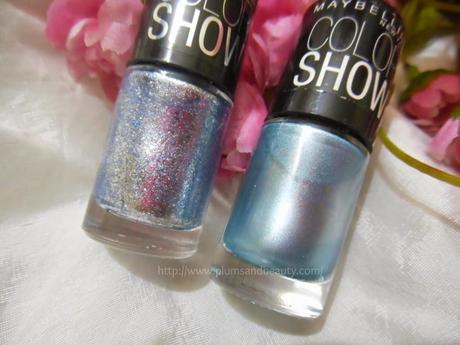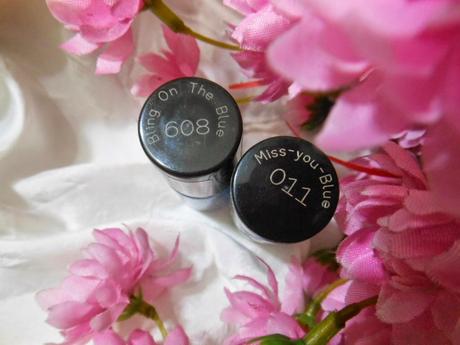 Maybelline
has recently launched these amazing glittery sand-textured nail colors in
8 shades
~
All that Glitters, Matinee Mauve, 
Paparazzi Purple, Red Carpet, Bling on the BLue, Starry NIghts, Dazzling Diva
and
Pink Champagne.
Price : Rs 125 for 6 ml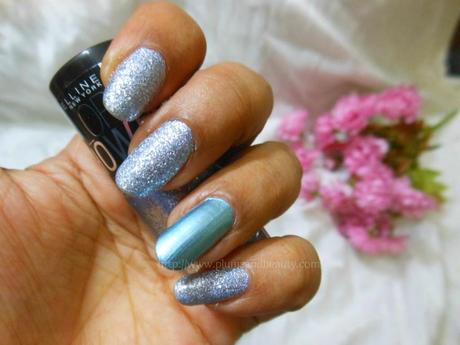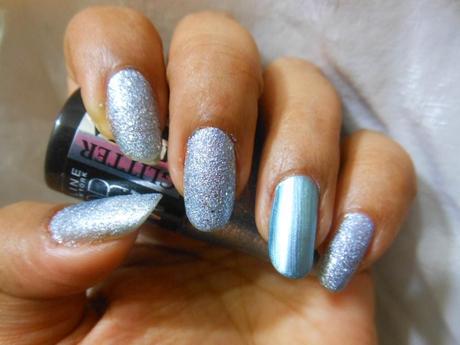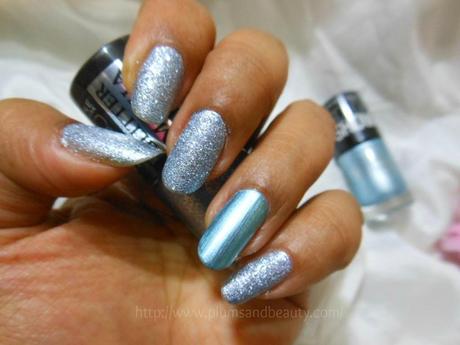 Glitter Mania
Bling on the Blue
is a gorgeous cool toned
pale blue
shade with fine silver and blue shimmers.
Color Show Miss-U-Blue is a metallic pale blue shade.

I have applied a single coat of Glitter Mania Nail Color on my nails except the ring-finger, where I have applied 2 coats of Color Show ~ Miss-U-Blue. The finish is streak-free unlike others nail colors. The Glitter Mania ones are very nicely textured and the shimmers disperse evenly on the nails whereas the Color Show nail color being metallic is smooth and non-gritty. 

I am quite liking the freshness and vibrancy of the nail colors. Its been 2 days and the color hasn't wear off yet, apart from doing all the household chores. Let's see how this fares on my nails, will update you guys regarding the longevity of the nail colors.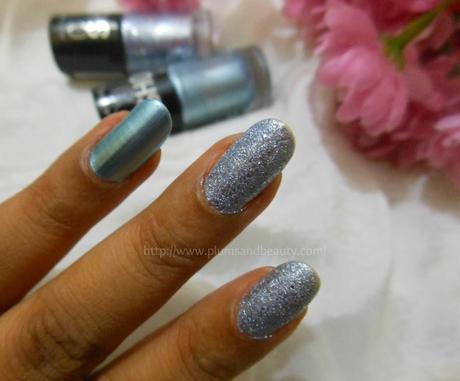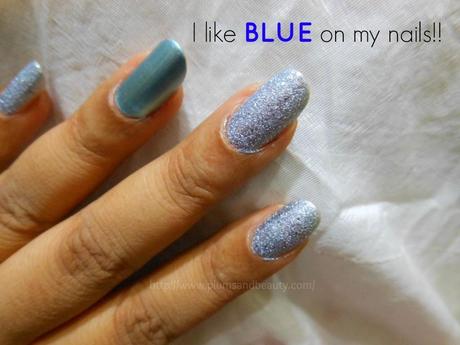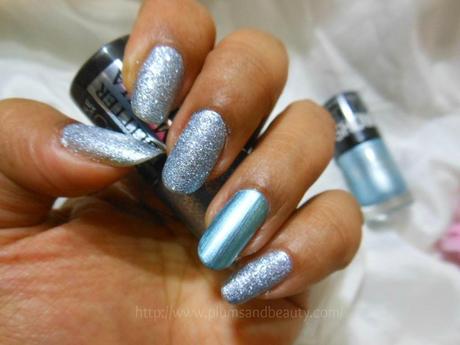 Have you tried Maybelline Color Show Nail Colors? What are you wearing on your nails right now? Do you like Blue on your nails? Share your comments below. 
Info : Products sent by the Brand/PR for review, However views expressed are my own.