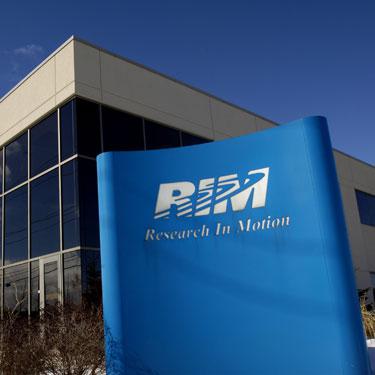 RIM will launch in the next weeks its latest BlackBerry smartphones: the Bold 9790 and Curve 9380.
Also, RIM is giving more than expected. The devices will have amazing new features like:
BlackBerry OS 7
Newer browser
Support for NFC
Documents To Go Premium
BlackBerry Protect for backup
BlackBerry Balance to allow users to have a virtual wall between corporate and personal content
Both phones are really cool but the amazing one is the Bold 9790. It includes:
Keyboard update: Bold QWERTY keyboard with a curvier look and buttons that are similar to the BlackBerry Torch 9850
2.44-inch, 360 x 480 touchscreen.
1GHz processor,
8GB of onboard memory
 microSD slot
5-megapixel camera
On the other hand, we have the Curve 9380 which is essentially a Curve 9360. It will include:
No physical keyboard
an amazing 3.2-inch, 480 x 360 touchscreen
800MHz processor
1GB of storage
5-megapixel camera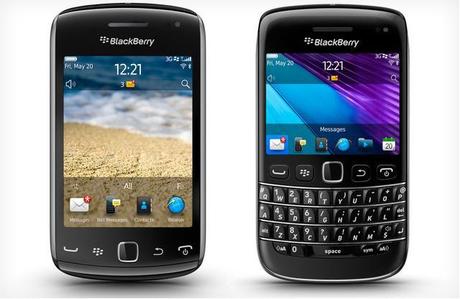 RIM did not give information about the release dates or pricing of the devices but both should be available "around the world over the coming weeks."
Here you can read the entire press release.
Research In Motion Expands BlackBerry 7 Portfolio with the New BlackBerry Bold 9790 and BlackBerry Curve 9380 Smartphones

JAKARTA, INDONESIA AND WATERLOO, ONTARIO, Nov 15, 2011 (MARKETWIRE via COMTEX)

Research In Motion (RIM) RIMM +0.60% CA:RIM -0.43% today announced two new smartphones based on the BlackBerry(R) 7 operating system (OS) – the BlackBerry(R) Bold(TM) 9790 and BlackBerry(R) Curve(TM) 9380.

The new smartphones offer impressively slim and stylish designs with enhanced communications, multimedia, productivity and social connectivity features. The BlackBerry Bold 9790 is both powerful and compact, offering users a fully loaded, high performance smartphone with the dual benefits of a high resolution touch display and a highly tactile keyboard. The BlackBerry Curve 9380 is the first-ever BlackBerry(R) Curve(TM) smartphone with a touch display. It continues to deliver the powerful social experiences, ease-of-use and smaller handset size that distinguish the BlackBerry Curve family, while also offering Curve users the choice of a larger display and an all-touch design.

"We are very excited to expand the BlackBerry 7 portfolio with the new BlackBerry Bold 9790 and BlackBerry Curve 9380," said Carlo Chiarello, Senior Vice President, Handheld Product Management at Research In Motion. "BlackBerry smartphones offer a uniquely refined mobile communications experience that people love and we think many customers will be thrilled by the faster performance, beautiful touch displays and compact designs available with these new BlackBerry 7 based models."

BlackBerry Bold 9790 Smartphone with Touch Display and Keyboard

True to the BlackBerry Bold brand, the new BlackBerry Bold 9790 smartphone is powerful, full-featured and built with premium materials and finishes. It combines a high-resolution and highly responsive touch display with a highly tactile keyboard and a precise optical trackpad, but comes in a narrow design that is easy to carry and exceptionally comfortable to hold. With the BlackBerry 7 OS and powerful 1 GHz processor, the BlackBerry Bold 9790 delivers fast, smooth performance for browsing the web, running apps, working with documents, and enjoying multimedia. It includes 8GB of onboard memory and an expandable memory card slot that supports up to 32 GB of additional storage.

All-Touch BlackBerry Curve 9380 Smartphone

The finely crafted BlackBerry Curve 9380 is the first all-touch smartphone in the BlackBerry Curve family. It features a highly responsive and brilliant 3.2″ high resolution display and comes with preinstalled social networking apps, including BBM(TM) (BlackBerry(R) Messenger), Facebook(R), Twitter(TM) and Social Feeds apps, that offer a fun, easy and smoothly integrated mobile experience. This compact and stylish handset also features a 5MP camera with flash and video recording, allowing users to easily capture and share their favorite moments with family, friends and colleagues.

Powerful BlackBerry 7 OS

The BlackBerry Bold 9790 and BlackBerry Curve 9380 are both powered by the new BlackBerry 7 OS, which delivers a faster and richer user experience with improved browsing, voice-activated searches, and support for Augmented Reality and NFC (Near Field Communications). It also includes the ability to manage personal content separately from corporate content, and comes with a variety of personal and productivity apps out of the box.

BlackBerry 7 also introduces an enhanced browser that provides a significantly faster, more fluid web browsing experience. The browser includes a new JIT (just in time) JavaScript compiler to improve the load time speed of web pages and it offers optimized HTML5 performance for incredible gaming and video experiences. The popular universal search capability has also been enhanced with support for voice-activated search, so users can simply speak to begin searching their device and the web for information.

The BlackBerry Bold 9790 and BlackBerry Curve 9380 smartphones include built-in support for Augmented Reality and NFC, allowing users to connect with the world around them in fresh new ways. With the Wikitude Augmented Reality application, users can find nearby BBM (BlackBerry Messenger) contacts in real-time, read reviews on restaurants close to them, or get the story behind an interesting landmark and points of interest. NFC also enables many new and exciting capabilities, including the ability to make mobile payments, pair accessories or read SmartPoster tags with a simple tap of the smartphone.

BlackBerry 7 includes a number of preinstalled applications and integrated functionality for increasing productivity and easy sharing and collaboration right out of the box. The Premium version of Documents To Go is included free of charge, offering users powerful document editing features as well as a native PDF document viewer. BlackBerry(R) Protect is pre-loaded(i), offering customers the peace of mind that personal data can be backed up and secured in the cloud. BlackBerry(R) Balance is integrated in BlackBerry 7, allowing users to enjoy the full BlackBerry smartphone experience for both work and personal purposes without compromising the IT department's need for advanced security and IT controls. The Social Feeds (2.0) app has been extended to capture updates from media and favorites all in one consolidated view. The Facebook for BlackBerry smartphones (2.0) app introduces features like Facebook chat and BBM integration that makes it easier for users to connect with their Facebook friends in real time.

Availability

The BlackBerry Bold 9790 and BlackBerry Curve 9380 smartphones will begin to be available from various carriers around the world over the coming weeks. Availability dates for specific devices from specific carriers will be announced in conjunction with RIM's partners.