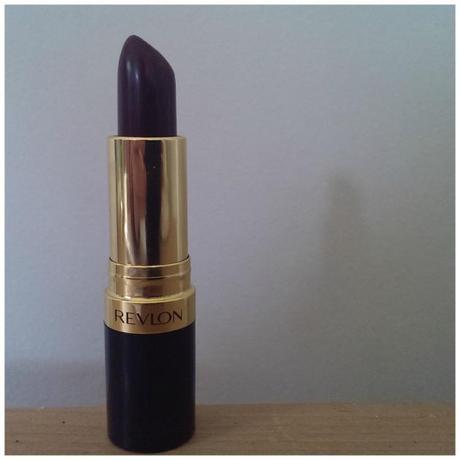 Hey There,
For agessss now I have been lusting over dark lipsticks, you know the purples and plums, that seem to be coated on everyone's lips. I have umm'ed and arr'ed for too long, picking up MACs Rebel, and putting it back down too many times.
I had seen a friend over new years, wearing a gorgeous dark lippy, but it wasn't until the other week, that I marched her to boots, and got her to pick out the exact shade for me… The lipstick in question being Black Cherry by Revlon. I was feeling brave that day, and thought if I didn't buy it then, I would never get one. For a while I had been thinking 'it would never suit me', and I would need to slap the fake tan on, (Everything looks better on tanned skin), but much to my surprise, the color suited my  natural skin tone and colouring.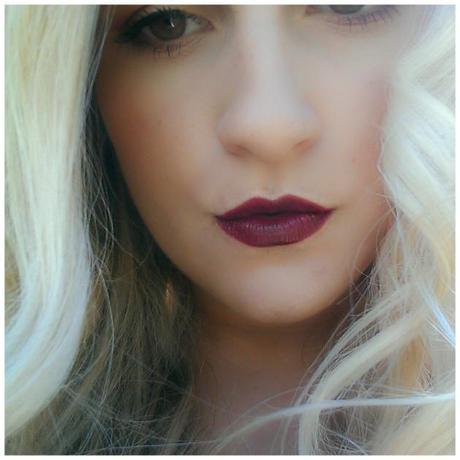 Being a girl who normally sticks to pinks and corals, you can imagine this is quite a daring color for me. So although I am IN LOVE with this colour, it is not going to cut it as my go to lippy, (Just yet)! Having said that, I get very excited about wearing it for a night out, and sometimes I just wear it around the house, (Why not hey).
Being such a dark colour, it does need to be reapplied regularly, although its wearability is surprisingly good. It applies well, and has a lovely silky, cream texture to it. At the moment I wear it on its own, (No gloss for once) but I would advise using a lip liner, (I will definitely be picking one up), just to avoid smudging and to get a better finish to the lip line.
WHAT IS YOUR DARKEST LIP COLOUR?
Hope you all enjoy the bank holiday Easter weekend. Happy Friday!
Lots of Love,
KBxx
Twitter : Beautybykaris - Facebook : Beautybykaris
Instagram : Kkbrelsford - Bloglovin : Beautybykaris