As you may have gathered from the previous birthday post, Angela and me are twins but unfortunately we didn't get to celebrate our birthday together this year as I study in Manchester. So here are a few highlights of my birthday week in Manchester.
First I had a night out with some friends at one of my favorite clubs in Manchester; Sankeys! If you're after a good mix of music and a crazy atmosphere full of UV light, UV paint and glow sticks then Sankeys is definitely a place to visit. I went on a student night where the theme was Thailand's most popular Full Moon night so buckets of drinks all round!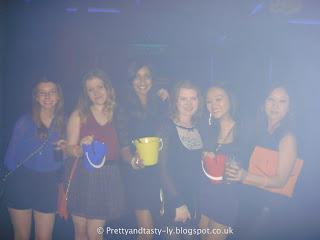 Then the day after I was treated to a lovely birthday meal with my boyfriend at The Alchemist on New York Street in the center of Manchester. This restaurant/bar just opened a few months ago so it was pretty new, but the first restaurant is in Spinningfields. I love the interior of this place, its decorated with comfy sofa's around a fire place and the windows have fairy lights draped from top to toe. Here are a few piccies of what we ate: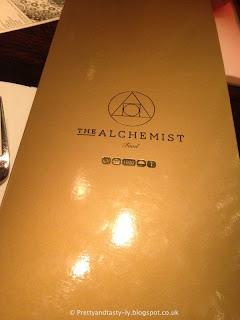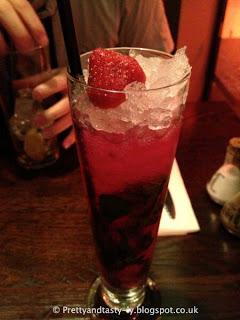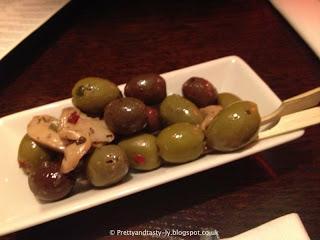 Mixed Olives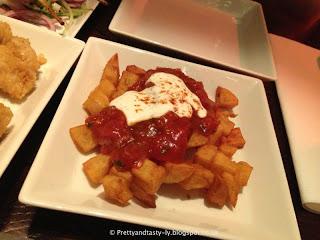 Patatas Bravas with Spicy tomato salsa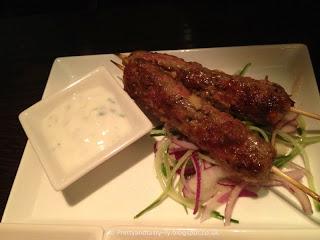 Spiced Lamb Koftas with Mint Yoghurt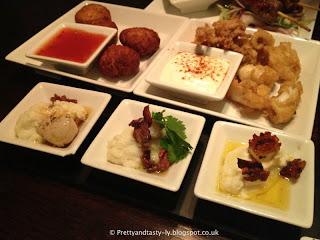 Pan fried baby scallops with bacon and cauliflower puree and curry oil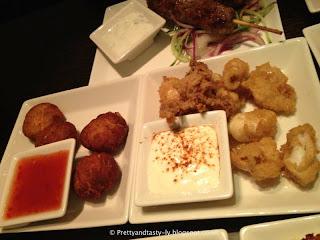 Thai fish cakes and baby calamari with lemon mayonnaise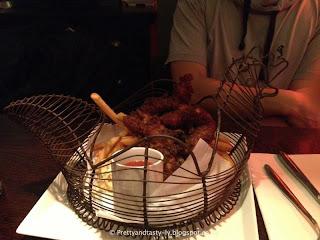 Special fried chicken in a basket with chips and coleslaw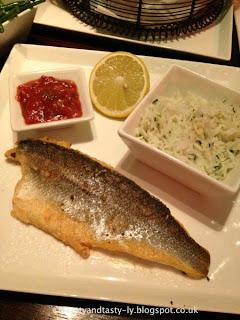 Small grilled Seabass fillet with coriander rice and diced tomato



The food was overall adequate, the starters were really tasty but the selection of mains let it down. The presentation of the food was perfect, especially the chicken in the basket! The scallops was the dish I was most looking forward to but come on they weren't even baby sized, the bacon was burnt and the curry oil was just a bit too much. My fav dishes of the night were the baby calamari and the thai fish cakes (recommended by waitress).
I would say The Alchemist is definitely a unique cocktail bar and a great place to go for lunch, cocktails and a few nibbles but not for dinner. But, overall I enjoyed it :-) You can view the food and drink menus here: http://www.thealchemist.uk.com/menus 
And you cannot have a birthday without cake!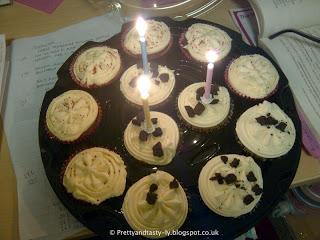 Finally I finished my week off by going to watch The Lion King at The Palace Theatre. I may now be 22, but you can never get too old for Disney. The show was absolutely amazing, the performers were highly talented and the experience was just magical. A must watch!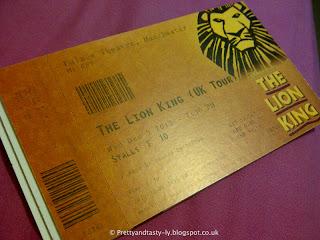 Hope you all enjoyed it. 
Clarissa x