I totally forgot about my subscriptions this month…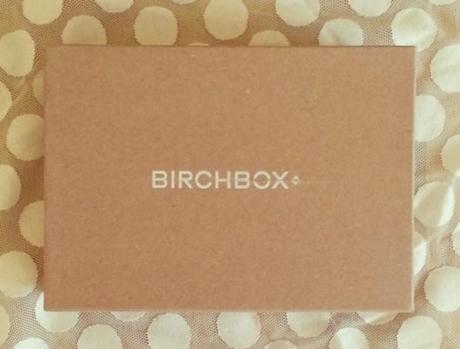 I've been overly involved with Johnny Weir's Sochi wardrobe.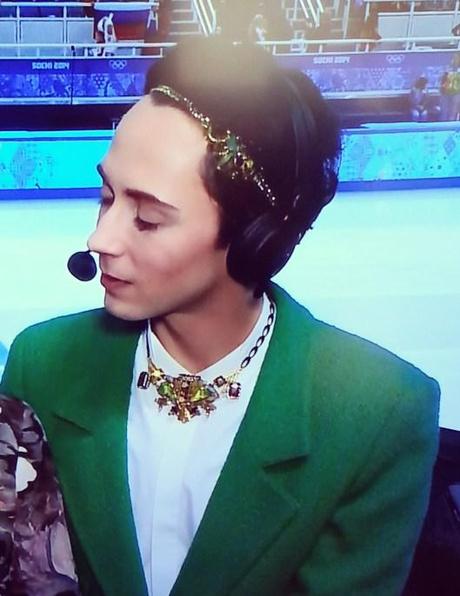 Beyond chic.  I don't even know if my Birchbox came late because of the stupid snow.  Anyway, here's what I got (I'm trying all these products right now, as I type).
Caudaile, Makeup Remover Cleansing Water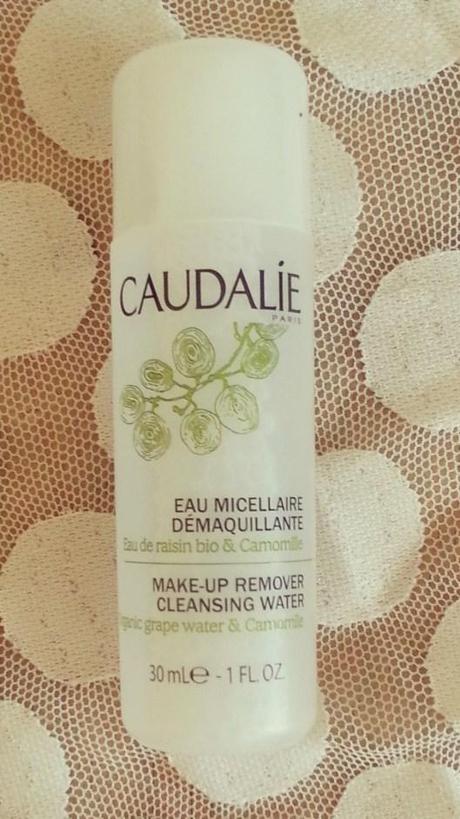 The size + packaging is nice, it looks organic but I think it's just fronsh.  I'm just not that into it.  I like to use makeup remover wipes, because it's easier.  This is one step too much for me, and I didn't think it worked that well.  I just wiped my face off and this did a decent job removing eye makeup, but there was a lot of shmear going on.  I don't like the scent either, it reminds me of something bad… but I don't know what (maybe it smells like someone I hate).  I wouldn't use this again unless I was having a makeup remover emergency.
Miracle Skin Transformer, Face Spotlight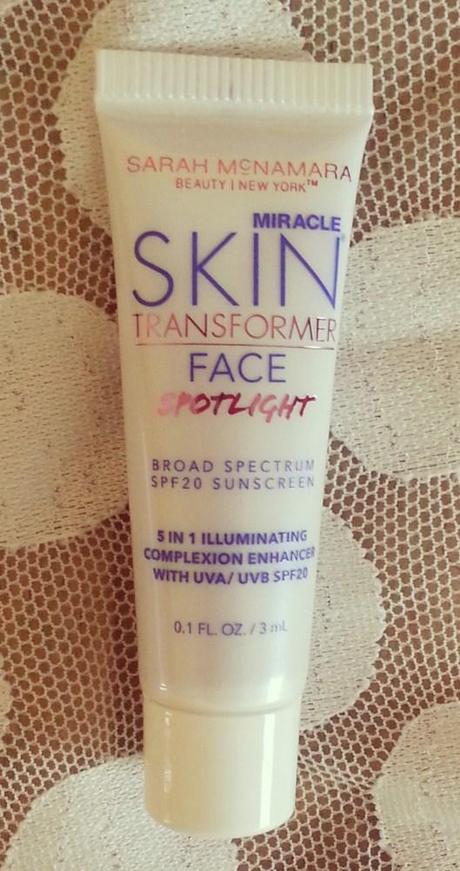 I thought this was just sunscreen, but apparently it's a 5 in 1 illuminating complexion enhancer… what?  The directions say to use a pearl sized amount, and I did enjoy that. Most things say to use a pea or dime sized amount.  Wow, I just put this on… and I'm impressed.  I thought it was going to be white, but it's a bronzey shade. It was easy to apply, and ended up giving me a really natural glow.  The only thing I didn't like was that it left my hands shimmery (guess I should've applied with a sponge).  I would definitely buy this if it wasn't $50, awesome product.
Beauty Protector, Protect & Oil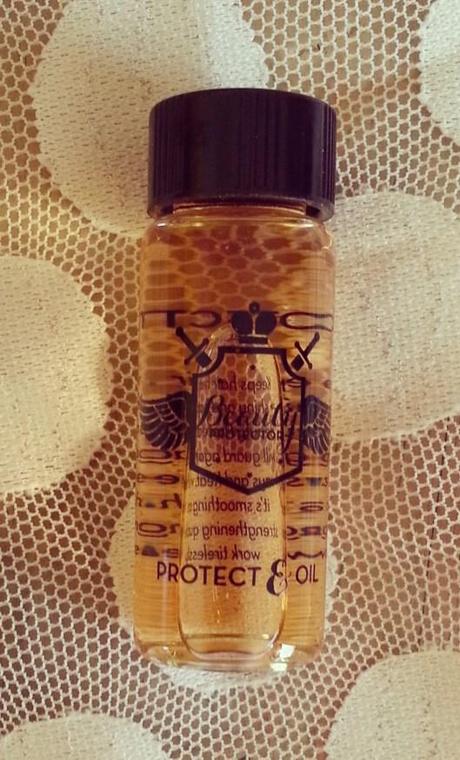 I'm a product abuser, so oils make me nervous.  I always use too much and end up greasy.  This oil smells amazing, kind of like chocolate and amber mixed together.  I tried the oil on dry hair, and it did make my hair insanely shiny (and soft).  I'm going to try it on wet hair tonight, and if I still like it… I'll get it.  The price isn't bad at all, it's like $22 and a little goes a long way.  It reminds me of the Orofluido Elixir, except it's $10 cheaper.
Ruby Wing, Color Changing Nail Polish in Kitten Heels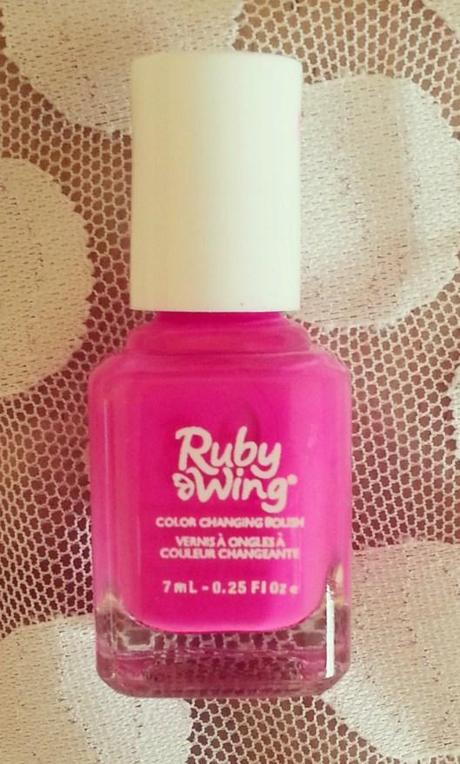 I like the pink shade, but I don't know how I feel about a changing nail color.  What if I leave the house and think my nails match my outfit, then all of a sudden they don't?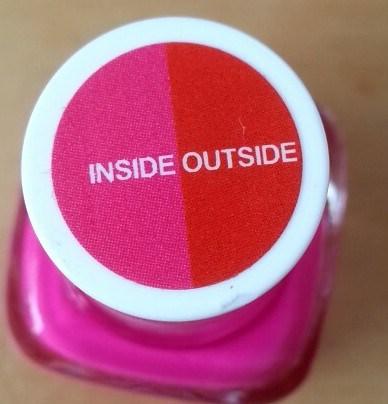 This polish is supposed to change colors in the sun, I wonder if it actually works.  I'm not trying it right now, I'm very happy with the shade that's currently on my nails.
Juicy Couture, Couture La La Malibu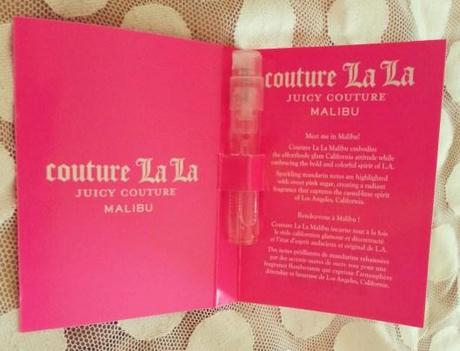 I hate perfume samples.  They're so small that they aren't even worth keeping.  I usually just spray them all around my house until the perfume runs out.  This one blends sparkling mandarin and pink sugar.  It doesn't smell bad, but it's a little fruity.  I like more of a woodsy unisex sent.  The longer this fragrance is on me, the more I like it.  However, it's just not my kind of scent.
The Verdict
I didn't like this box when I first saw the contents, but they grew on me.  I'd rather spend $10 on this Birchbox than the following:
10 E.L.F. eyeshadows
1 session in a level 2 bed at my tanning salon
2 venti green tea frappuccinos
3 boxes of Target brand swiffer pads
Frock On*