Hello people,
Somehow am very curious to try out make up cleansers. My first tryst was with soap and water, later my mother's Shu Uemura Cleansing Oil, then my very first MAC purchase –
MAC Cleanse Off Oil
, Lancome's Bi-Facil and now Bioderma's Micellar water.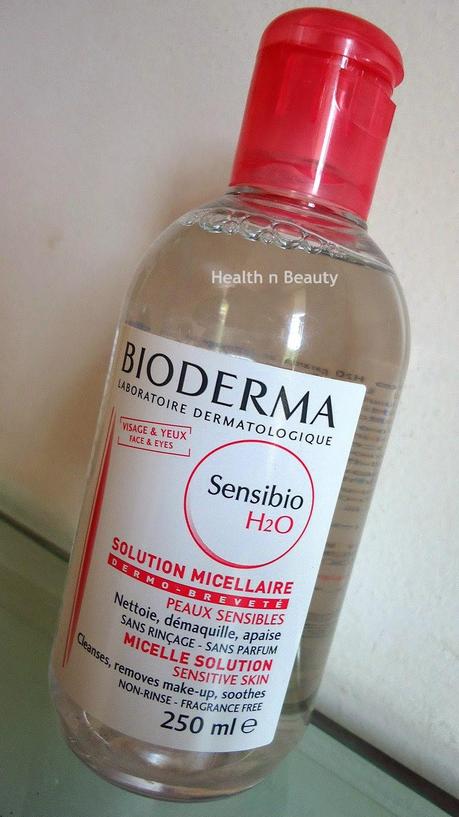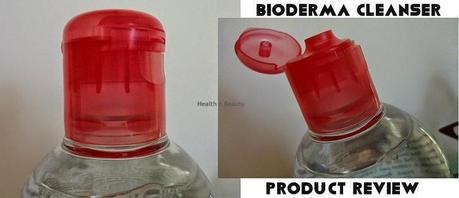 I am amazed that this unassuming water does what its supposed to and that too so well. 
Price:
INR 860 for 250 ml.
What the product claims:
At the cutting edge of innovation, BIODERMA has pioneered micellar solutions. Specially formulated for sensitive, normal to dry skins, the Sensibio H2O micelle solution gently cleanses face and eyes. The micelles contained in its formula effectively micro-emulsify impurities while maintaining the skin's balance (soap-free, physiological pH).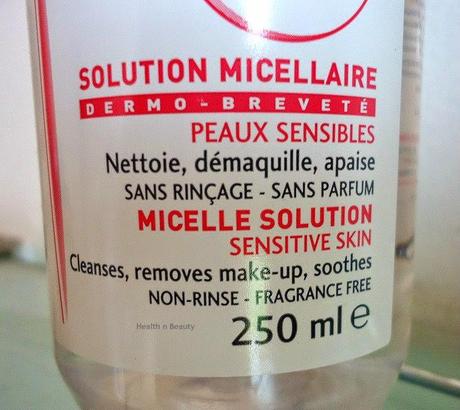 Ingredients:
WATER (AQUA), PEG-6 CAPRYLIC/CAPRIC GLYCERIDES, PROPYLENE GLYCOL, CUCUMIS SATIVUS (CUCUMBER) FRUIT EXTRACT, MANNITOL, XYLITOL, RHAMNOSE, FRUCTOOLIGOSACCHARIDES, DISODIUM EDTA, CETRIMONIUM BROMIDE.
The way I see it:
I tried it at the pharmacy and was sold. Yet, I came home only with a sample. When I used it at home and was satisfied with it, I then went and got one for myself. 
This water based cleanser sans alcohol is extremely efficient and very gentle. I wear makeup rarely and when I do it is very light and consists of the basics only.
Just soak the cotton with the formula and swipe it gentle across your face. If the makeup is too heavy then you can use another one. It basically does a good job the first time only.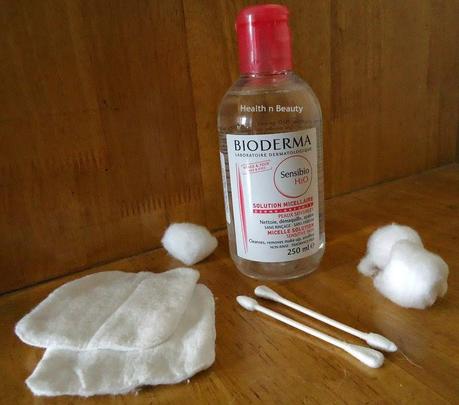 On the bottle you will see it says' Cleanses and soothes'. I am guessing that it can be used as a last step product when you do not have a toner handy or are too lazy to use one. Your skin will not feel dry but quite comfy. It really an excellent product to have and is so safe to use around the eyes. 
As you can see in the pictures, I used a water proof lipstick, mascara, eyeliner, lip pencil and lip gloss. All of it came off with one swipe except for the water proof lipstick that required two swipes.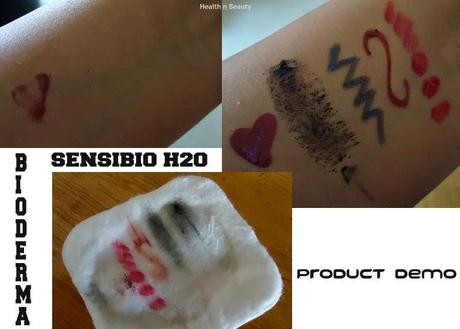 Trivia for you:
Constantly renewed, the skin is much more than just an envelope. It is the heaviest living organ (3 to 4 kg) and the most extensive in the human body (1.5 to 2 m²). In permanent relation with the other organs, the skin may reveal dysfunctions or pathology other than cutaneous.
Rating:
Gets a 4.5/5 from me.
The 'Yay' factors:
Internationally reputed brand
Ultra-mild cleansing formula
Excellent cutaneous & ocular tolerance
Tested under ophthalmological supervision
Cleanses & soothes
Removes almost all waterproof makeup
Alcohol free
No phenoxyethanol
Pricing & quantity are good
Can be used both for eyes & face
Suitable for contact lens wearers
Apt for sensitive skin
Leaves no oily residue
No need to rinse, but one should dry your skin
Safe to use daily
Doesn't cloud vision
Fragrance free
Does not sting the eyes
Bottle is sturdy but the flip cover can open
The 'Nay' factors:
Does not manage to remove some waterproof makeup
Availability in all cities
Summary:
Overall this is a nice daily cleanser for basic and light make up. I may not buy another cleanser for a long time as I still have so much to finish. 
Review by Christina.
HnB Ed* - Nicely reviewed Chris. I keep trying various cleansers from different brands. Shall give this a try soon!