BIO OIL – WHAT IS IT AND DOES IT WORK?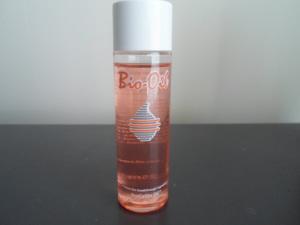 I think it is safe to say that most people will have heard of 'Bio-oil' and most commonly associate it with pregnancy and stretch marks, ( No I am not pregnant, but I may have a few stretch marks – lets be honest who doesn't).
I have read quite a few reviews on Bio oil and also spoken to a couple of friends about it (and the views are very mixed). It either transforms lives or leaves people pissed off and at least £10.00 down.
I actually decided to buy Bio oil after burning my hand – this was done while getting porridge out of the microwave in work, (That's what I get for eating healthily). I don't know what happened but I managed to put my hand in the porridge and chuck half of it across the staff kitchen, (I was more concerned with cleaning the porridge up than sorting my hand out). After a trip to the hospital and a couple of bandages later, I had a lovely scabby blistered patch on my hand (So the Bio oil was purchased to help prevent any scarring).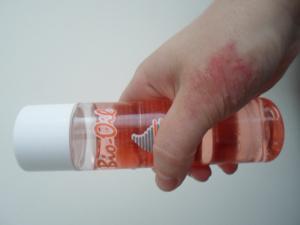 SO WHAT IS BIO OIL?
According to the Bio oil website, it is a "specialist skincare oil, which is designed to improve appearance of scars, uneven skin tone, and stretch marks", (Hence the association with pregnancy). It can also be used to help hydrate mature and dry skin.
It is made up of plant extracts and vitamins, (We all know my love for vitamin based products):
Calendula Oil – Soothing and Nourishing
Lavender Oil – Healing and Balancing
Rosemary Oil – Hydrating
Chamomile Oil – Soothing
Vitamin A and E
And also contains a 'breakthrough' ingredient PurCellin Oil™.
Compared to other oils I have worked with, Bio oil is quite light , and doesn't give you that greasy oil feeling. It doesn't have much of a scent to it, although you would assume it would containing lavender and rose, but it is pleasant enough. I would apply the bio oil to my hand in the morning and evening, however some nights I would put a few drops in the bath or in with my body cream (Leaves your skin feeling amazing) . If you are a regular reader you will know how much I go on about being 'Product Happy', with this product I certainly was – maybe it was because I liked the feel of it or the effects it had on my skin – and although I probably used more than I needed the product lasted me over a month, (Maybe even two I cant remember exactly). Bio oil does seem quite expensive and ranges in size and price from about £6-£25 but it is cheap in comparison to other product on the market that claim to do the same thing. (This size bottle is about £13.00 on Amazon).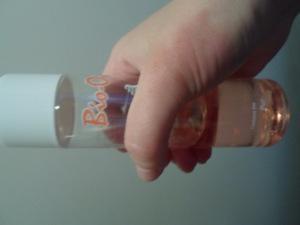 DOES IT WORK?
As you can see from the pictures my burn on my hand has virtually gone, with minimal scarring left – Not only was I happy with the results on my hand, but I definitely saw a difference in the feel and appearance of my skin in general, (More so the feel) I would definitely recommend trying Bio oil in the bath and with your daily moisturiser just as a boost to your skincare routine. I must admit that I haven't seen as much of a difference in regards to any stretch marks or other scarring, but I think the reason it made a difference to my burn was because it was so fresh, and supported the healing process.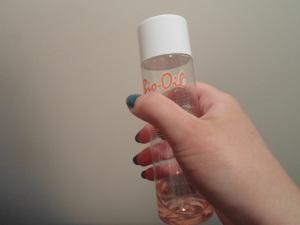 HAVE YOU TRIED BIO OIL?
Lots of Love,
KB xx