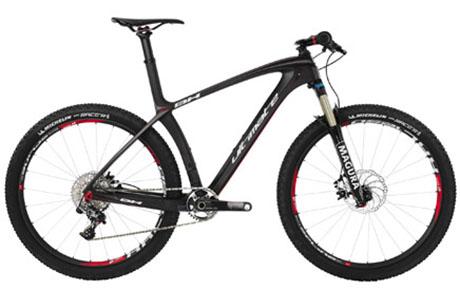 (google translate)The Spanish company BH presents its flagship model for the XC version 27.5 " ( but it will also present the model 29" ) , namely the Ultimate . The bike has been given in dotazionea athletes BH - Suntour - KMC although Julie Bresset preferred 26".
Ultimate The new frame is constructed from 100% carbon monocoque , in a single piece. The monocoque construction gives uniformity to the entire frame, from the head pipe to the rear tacks and eliminates the critical areas since it presents no points of union or welds in pipes . To develop this frame , the BH team has worked in close collaboration with manufacturers of carbon fiber and resin to obtain frames with higher rigidity and lower weight for each individual measurement.
The Ultimate frame provides a new tube semi integrated , only 110 grams , which allows the user to adjust the height of more than 10 cm of the saddle. This weight reduced to only 110 gr was obtained by designing the upper part of the tube with an angle of 80Âş, allowing a thinning of the thickness of the saddle without compromising the load that it must endure. Maintaining an inclination total of 72 Âş angle of the vertical tube. The bottom bracket is PressFit while the tapered head tube . All cables are inside the frame.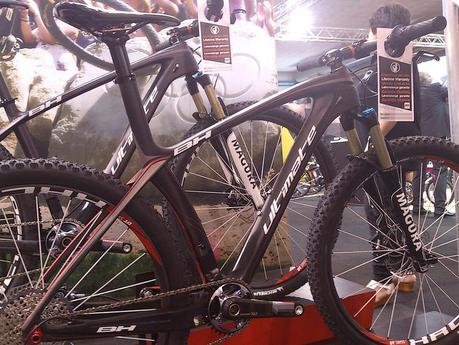 Listine price 6999â'Ź (Italy):
Frame  -   ULTIMATE 27.5er CARBON   
Fork   -  MAGURA E2
Gear - SRAM XX1
Brakes -    MAGURA MT8