Fans of the singing sensation that is Beyoncé – or indeed fans of the rapping superstar that is Jay-Z – may have been a little disappointed three years ago when it was revealed that the dynamic couple had decided to get married in secret, forming one of the strongest musical alliances around! Of course, most people were understanding about that fact that the couple wanted to keep their marriage a secret rather than have it plastered over the internet and splashed across magazine pages – particularly given that Beyoncé is very protective of her private life.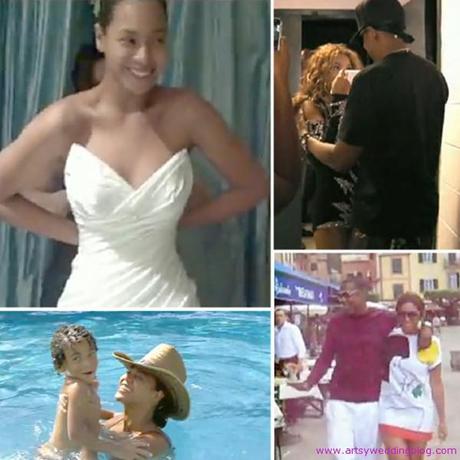 However, many fans will still have been very curious about what sort of bridal gown Beyoncé chose for her big day – and recently the singer has decided to reveal all by giving fans, the media and anyone else that is curious about her wedding fashion sense, the chance to get a look at the wedding gown that she wore for her big day.
The wedding dress revealed in her unique way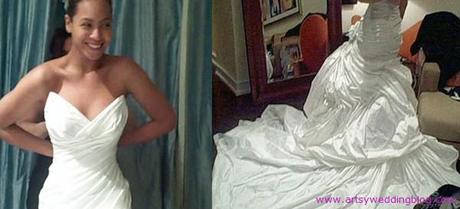 Of course, being one of the world's hottest starts means that you have to do everything a little differently, so Beyoncé decided that the way to give her fans a look at her wedding dress was not to splash it across the pages of OK! Magazine. Instead, the singer used her own unique way of treating her fans to a glimpse of the dress – by wearing it in a music video that is dedicated to her fans and which outlines a range of the most important moments in her life – her special wedding day, of course, being one of them.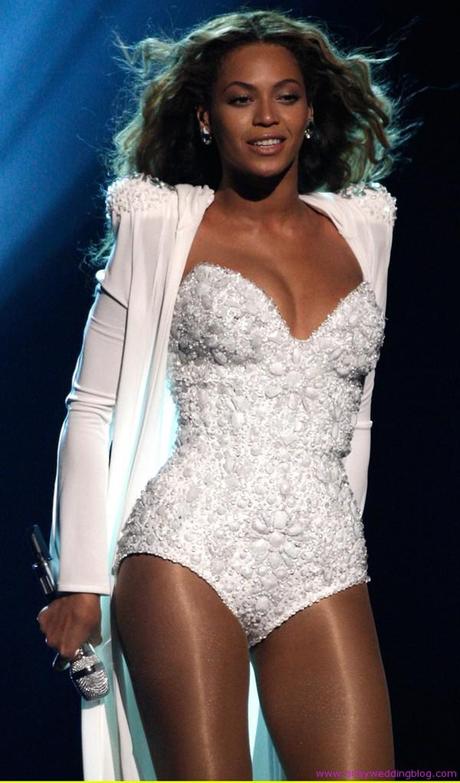 As those that have managed to get a look at the dress will know, it is indeed a fabulous creation and according to reports it was designed by none other than… Beyoncé's own mother, Tina Knowles! Tina has got her own fashion label, called House of Dereon, and already designed red carpet outfits and tour clothes for her uber-famous daughter. So, who better to design the wedding gown for Beyoncé's most special personal day!?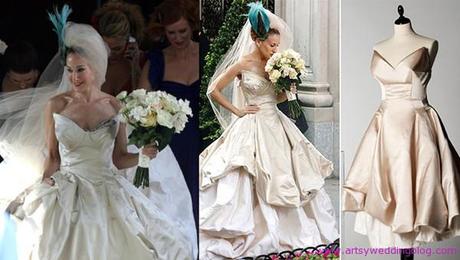 The gown was a beautiful strapless creation, which some have compared to the creation worn by Carrie Bradshaw (played by Sarah Jessica Parker) in the Sex and the City movie. With Beyoncé 's gown, cascading ruched satin is combined with a tight fitting bodice and a long ruffled train to create a masterpiece that really shows off her singer's fabulous figure.