The period between the months of May and August is one of the most preferred for weddings. Most people find this season to be more ideal than other seasons in the year, accrediting it for its beauty and fairness of weather. The season's warmth and bright sunshine fairs well with most wedding planners, making summer one of the most famous season with outdoor weddings.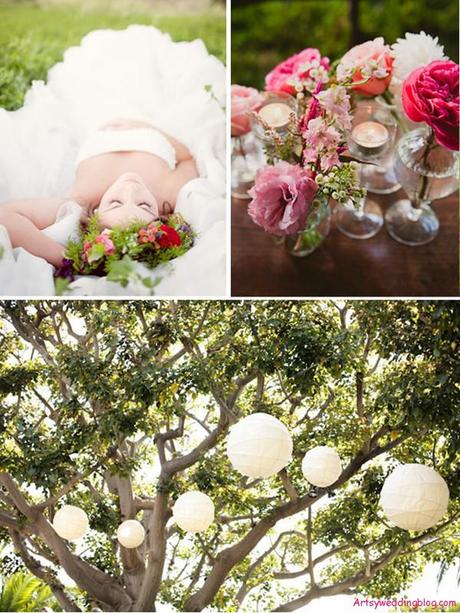 If you are into outdoor weddings, you are at the right place as we are out to give you top ideas and styles to have your summer outdoor wedding as outstanding as you'd want. There are a number of accessories to pick for a summer themed wedding and you don't have to limit yourself. But you've got to be smart with your color combination to make the best out of a summer wedding. Your decorations, the wedding gown as well as bridesmaid's have to match or contrast in a way that they compliment your wedding theme.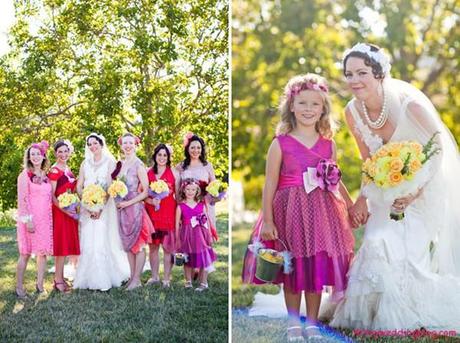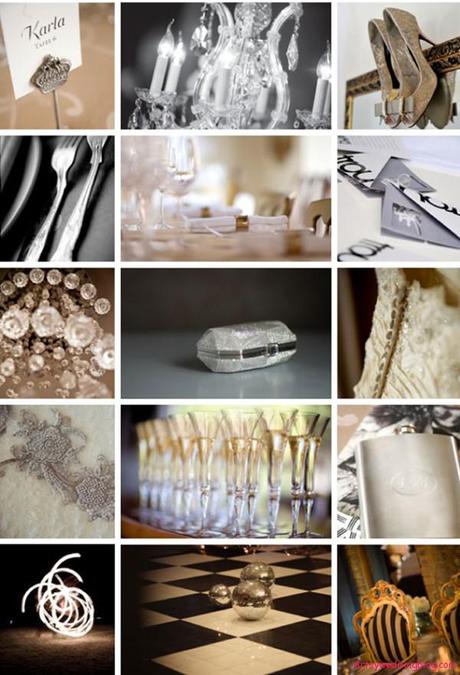 You can choose different color shades to help define the choice of your summer wedding theme. The best thing to bring out the beauty of summer color combination is to be classy, creative and have an insight on how best to mix different set of colors. You can try to mix and match between the shades of yellow and red for they are a perfect choice to incorporate and bring out the best of the season's exquisiteness. The most favored summer color combinations are pink and red, yellow and orange or red and faint orange. Then you can liberally try to make your colors as lively as you can. Don't ignore the other beautiful colors of nature to help soften your theme and create a perfect ambience. Silver and golden tones very popular with weddings and can make an impeccable choice to accent your summer wedding themes.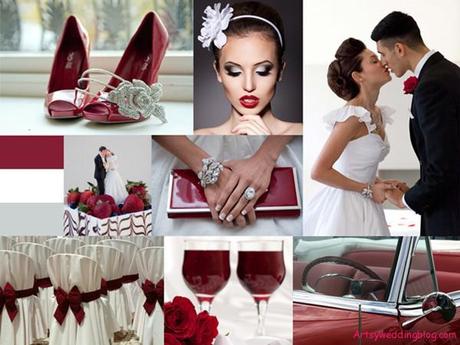 Roses are symbolic with summer and no wedding can be seen to be complete without the beauty vested in their adornment. And roses can really steal the show, especially when they are used creatively. It's advisable to be as creative as you can to bring out the best of summer wedding glamour with roses. You can select several colors to epitomize the roses. Colors such as purple, blue, pink as well as red are some of the most romantic colors, and are easily used for symbolizing roses. For a perfect outcome it's wise to try and contrast these colors in your wedding gown and bridesmaid dresses. You can perfectly achieve this by having some the rose-colored embroideries on the bridal gown as well as on the bridesmaids' dresses.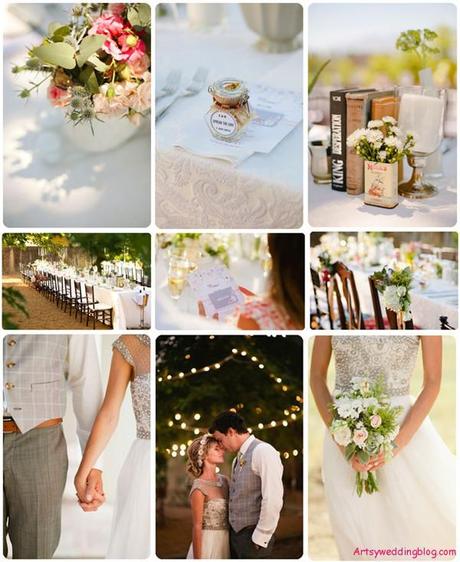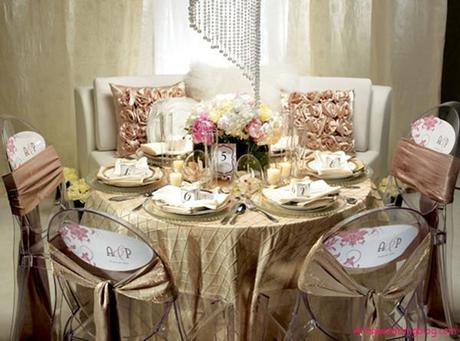 Victorian wedding theme is mostly popular with summer garden weddings. And there are those colors that are most preferred for this inspiration. Some of the most used colors in Victorian wedding themes include blue, cream terracotta, pastel greens as well as yellow being seen as the epitomes of romance to best blow out a vintage Victorian wedding theme. You may want to choose a range of these colors to combine or go by any of them that you think can best represent your inspirations. With a perfect mix and match magic on the wedding dress and the bridesmaids' dresses, you'll be home with the best of Victorian theme styles. Don't forget to incorporate Victorian capes, beaded purses lace handkerchief and bustles. Then for your invitation you can choose a symbol of a horse-drawn carriage which symbolizes romance and tradition.