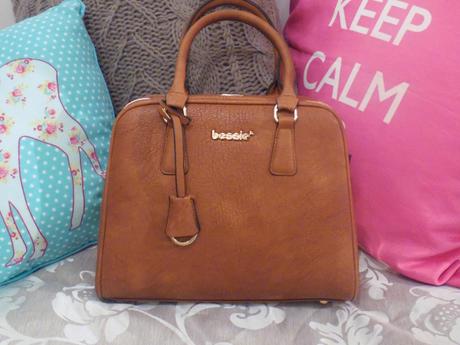 Hey There,
For some time now, I have had green-eyed envy over my sisters handbag. First she turned up with it in black, and then I see her rock up with a tan version. My student bank account will only know to well, my obsession with handbags, (I needed a new one almost every month…what's a girl meant to do). After finishing uni, I did a mass clear out, handing over most of my handbags to charity, (I had a mad moment where I thought I had too many, and went all strict on myself), of course I am happy they all went towards a great cause, I just hope they belong to a good home now.
Since finishing uni, I have had to be a little tighter on my purse strings, (With no student loan to give me my fix). It appears I was richer as a student, than I am now. So I often find myself, talking my self out of buying certain things, (I am the one, who walks around the shop with a top, puts it down, picks it back up, walks around again, puts it down, picks it back up, oh and then down again, and then out of the shop, all wasting at least half an hour of my time).
Just before Christmas, I met up with my sister and this just happened to be the same day she was meeting with Sharon, (The one responsible for the bags). Now of course, when I came into contact with my sisters bag, there was not much I could do, but now I would be surrounded by them, and in all different colours. I umm'd and arr'd over the bags and the colours for a while, before my sister stepped in and offered to buy me one for Christmas, (Best sister ever).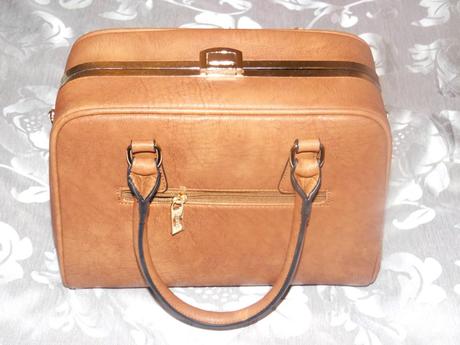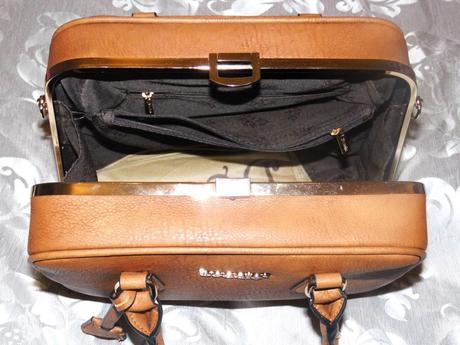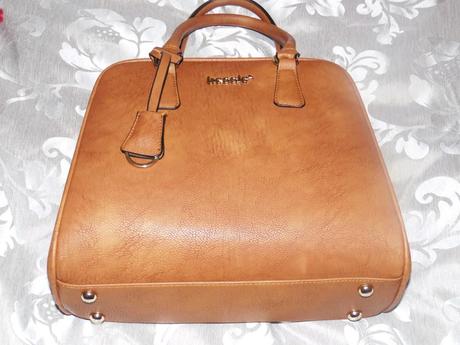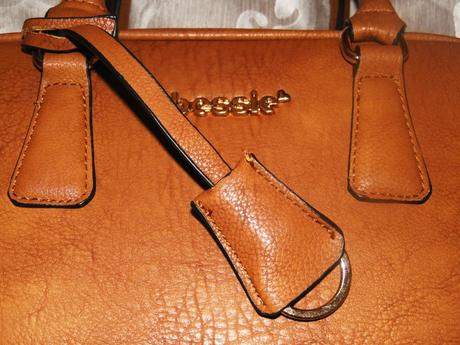 SO now I am one proud owner of the Bessie London Case Bag, in Tan. The best part, (Which I can not get my head around), is that they are only £32.00. Every person I have bumped in to with the bag, has complimented it. The design is simple, yet elegant, and stylish, one that compliments every look. The inside of the bag is made up of three compartments, perfect for keeping things organised, I for one always need a keys and phone pocket, (Otherwise panic sets in, as I can never find them). The bag is faux leather, with a gold zip pocket on the back, a gold 'Bessie' sign on the front, and a gold clip fastening. It even comes with an extendible strap, for those who prefer a shoulder bag. I believe the bag, comes in red, coffee, khaki, and black, as well as this beautiful tan color. As you can see from the photos, the bag is very structured, with strong material, showing the quality and durability of the bag. It is one which I can use all year around, and this is now my 'go to' handbag for the weekends.
You can find this bag, and more details on Daisyaccents.
WHAT ARE YOUR THOUGHTS ON THE BESSIE LONDON CASE BAG?
Lots of Love,
KB xx