The partial reason why I accumulate backlog is not primarily because I'm lazy, but more because I want to give the products sent to me a good test run first in my day to day life.  Wouldn't it be strange if you just up front blogged about something you've just opened up?  Not that I've never done that, there are some products that are what they are when you first try them, but others have more to prove over time.  You cannot imagine how often I've been reaching for this since the day Benefit gave it to me.  This brow pick is a win, primarily because of the natural look it gives and how simple it is to use, I only wish it came in more than just 2 shades, the one I have is light/medium, there's another shade perfect for Filipinas who don't color their hair which is Medium/deep.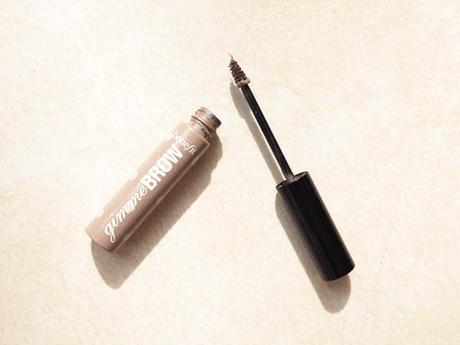 "Bring on the brows! This innovative brush-on fiber gel adheres to skin & hair…creating brows where before there were none. It builds easily for thick, lush arches, thanks to a tapered brush for blending & precision tip for shaping. Available in two shades.  Using short pressing motions, stroke brush tip along brow to define shape. Comb through to blend & build brows. For the most natural look, start at the inner edge of your brow and move outward. Repeat to add more volume."

INNOVATIVE BRUSH-ON FIBER GEL  3.0g Net wt. 0.1oz.• Water resistant  • Long-wearing • Natural-looking • Buildable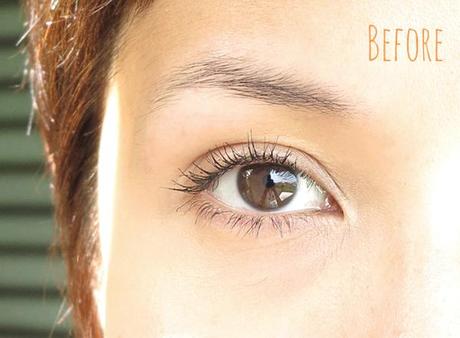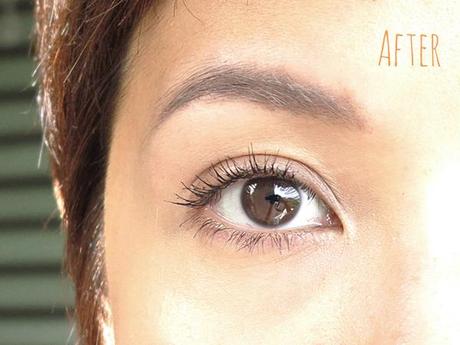 The itty-bitty wand brings the bottom lash wand of another brand to mind, but there's no relevant connection between this and that, they serve two completely separate functions.  All I know is that for sparse or small brows (lacking thickness) this itty-bitty wand is a dream to work with, it applies just the right amount of product so you can build with it and you can add proper details to brows without a fuss.  It does give medium strength hold for stubborn hairs that refuse to stay in place.  I've already tried it on someone with curly thick hair, it didn't completely straighten the hairs out but overall it gave the brow proper direction and shape.  The shades available aren't very warm, they're quite neutral which is a better match for my ashy dark blonde haircolor.  If you've got warmer, blonder hair, none of these shades will match you.  I do appreciate that light/medium is extremely similar or close match for MAC's Lingering brow pencil, Medium/Deep is more of a match for MAC Spiked or Stud.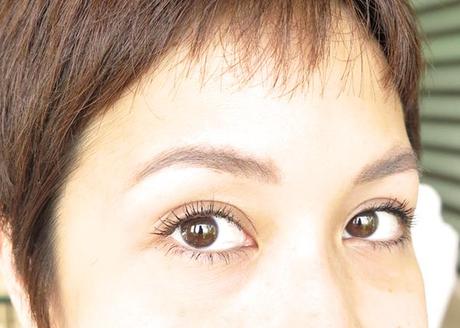 There's an effect that can be more natural when brushing tint through brows rather than drawing them on, for medium sparseness it totally works.  I'm kind of allergic to calligraphic looking drawn on brows that look too graphically perfect or sharp at the tail because that doesn't look natural anymore to me, for cosplay or theatrical looks those are fine but for everyday they're a no-no.  Some of them even look like stickers or worse obviously stenciled on.  You won't get that effect with this product.