I am a victim of short and non existent lashes.  I'm sure it didn't help that from the ages of 20-25, I wore falsies almost every day or at least every weekend.  I just don't bother with falsies anymore unless it's a special night out lately, but I still want to look like I have some sort of lashes.  On top of having short and thin lashes, I also have almond shape traditional Asian eyes.  I don't have the eyelid crease, so it's even harder to see my natural lash line as well. 
I know there was a lot of hype around this mascara, and I usually try to wait for the hype to die down before buying something, because it's usually means it will be out of stock quite often. 
They're Real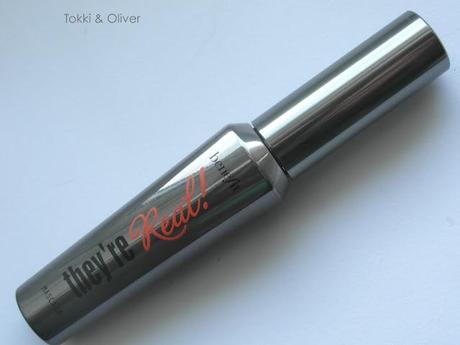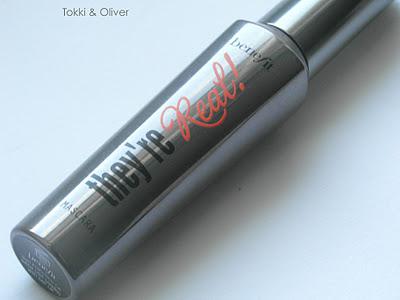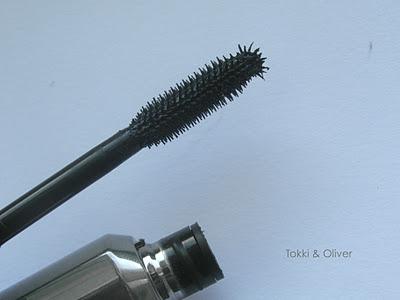 I immediately loved the wand.  It's one of those wands that will help with clumping and the tip would be great for those small lashes by the corner of your eye and on your bottom lash line.
The claims that this mascara makes:
94% saw dramatic length and volume
90% saw base-to-tip curl
94% saw visible lift
100% saw long-wearing results
I have to be honest and agree with these results.  I'm about to show you some before and afters.  I apologize greatly as my photos suck, but I hope you can see the improvement.  I have to be really honest when I tell you that I suffer from short lashes lol!  So this is a bit embarrassing for me to post, but for the sake of showing that this mascara actually works, I'll do it.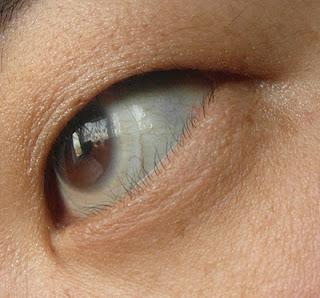 You see what I mean? Absolutely no lashes visible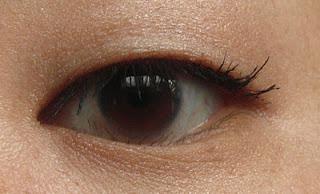 with one swipe, instant lashes appear.
WEAR:
  This wore wonderfully on me for 9 hours without smudging.  Now that is rare, as all my mascaras start to give me raccoon eyes by evening.
FLAKINESS:
  I actually messed with my lashes just to see if the rubbing would cause it to flake prematurely.  It did not.  I'm really amazed as most mascaras tend to flake on me.
REMOVAL:
  I love that this mascara does not budge.  At the end of the night, make sure you use a good good remover as this mascara really does not want to budge.
I think I found my HG mascara.  I'm super excited.
They're Real
can be purchased at Boots, Debenhams, and Benefit online for £18.50.
I got mine for free using my Boots points.  I'm super happy that I treated myself to this on my birthday.