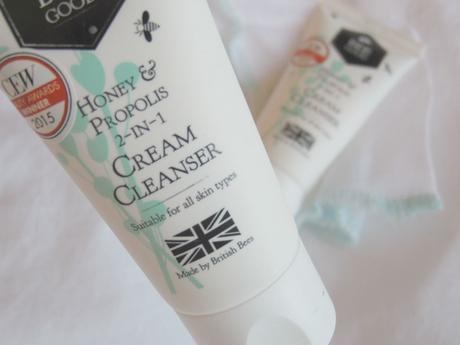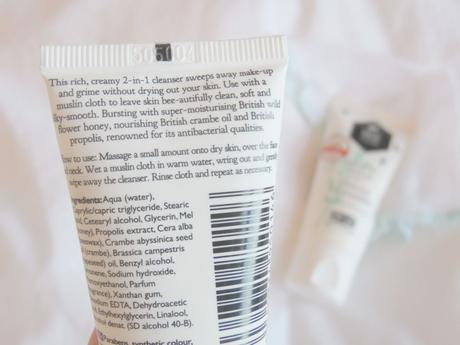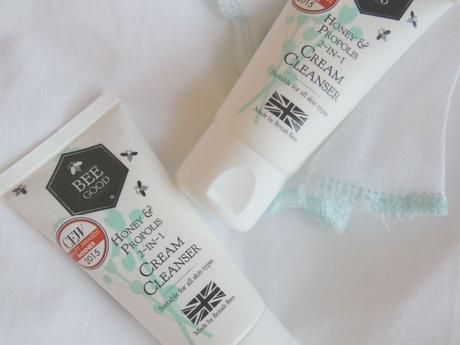 Hey There,
I first met Bee Good at the first Soton meet up, I was given a lip balm to try, but have been desperate to try their cleanser, which seems so raved about! A year later and I've ended up with three to try, all at once, (Lucky me)!
I love the story behind Bee Good Skincare, the couple who launched the British Brand in 2008 are local to Hampshire, and are Bee Keepers turned skincare know it alls. Using natural, British beeswax and honey in their products.
The cleanser smells amazing, and feels so lovely on my skin, (I can see why everyone is a fan), I can even use it over my eyes, (Sensitive skin users take note). I do always opt for a separate eye make up remover but this cleanser has helped me out more than once in the shower with my stubborn mascara. It is very rich and creamy in consistency, so feels very luxurious on the skin. It is full of British wild flower honey, British propolis and British crambe oil, all known for being antibacterial and rich in your Vitamin B, C and E.
I was going to give one of the cleansers to my mom to try, but I think I will just keep it for myself now. Its too nice!
Have you tried Bee Good yet?
Lots of Love,
KBxx