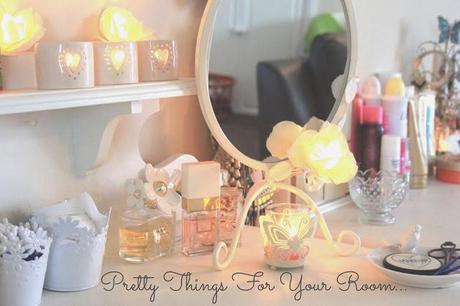 Hello all. I thought I'd do a post on some cute bits and bobs that I have bought to decorate my room with, which were fairly cheap. Let me just start off by saying that I actually share a room with my boyfriend (Jack) but from these pictures, you could never tell! Probably because I cropped out anything that looked "boyish" and only took pictures of "my side of the room". 
I've been living with Jack for well over a year now and up until recently we were sharing a medium sized room, which probably could have been used for two people if I didn't have so much crap. When Jack's brother decided to move out it was literally like the best day ever because he had the biggest and best bedroom in the house... The loft. So of course, my "inner wannabe interior designer" come out and I just couldn't wait to decorate it. And you all know that when you're a girl and your decorating your own room, the best part of it all is buying the accessories!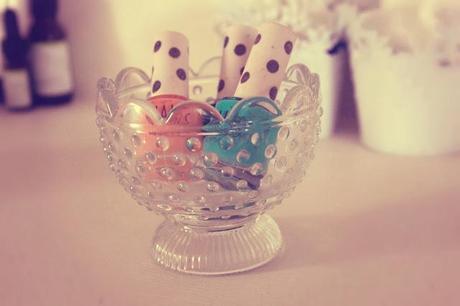 Ikea
This is actually a tea light holder but for something as cute as this for only £2.25, I will use it for anything!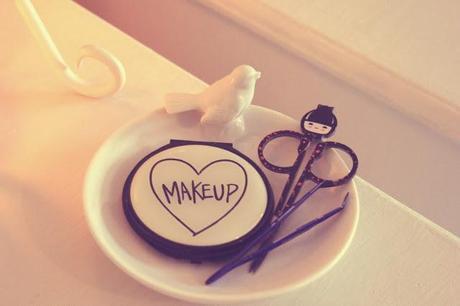 Ceramic Bird Trinket Dish, LiveLaughLove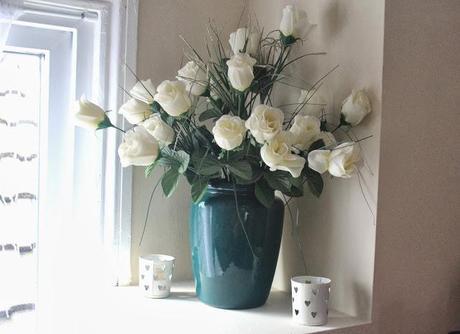 Cream roses (from my mum)
A vintage vase (house clearance)
Mini tea lights with cut-out hearts, LiveLaughLove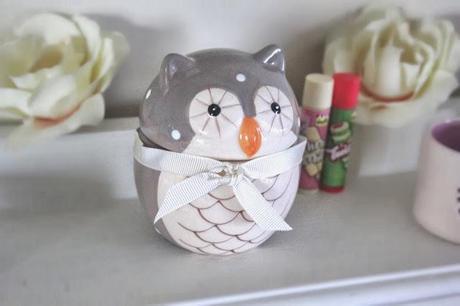 Owl candle, Primark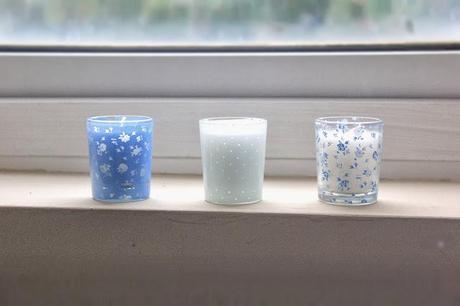 Mini candles (set of three), Sainsbury's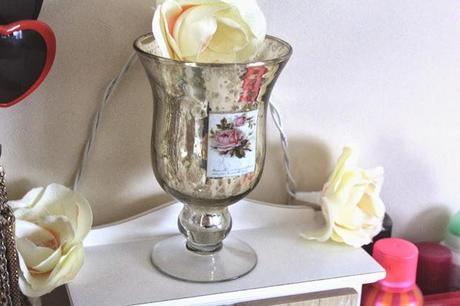 LiveLaughLove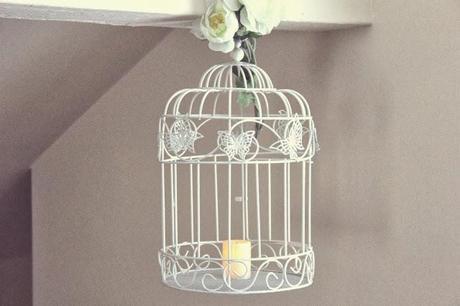 Butterfly cage, Fairytale Flowers (similar here)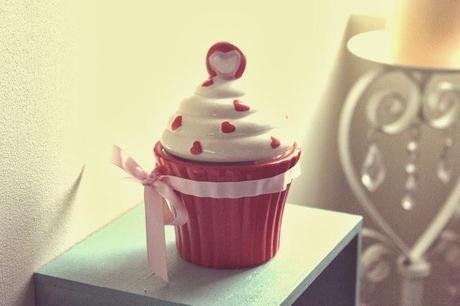 Strawberry cheesecake candle, Primark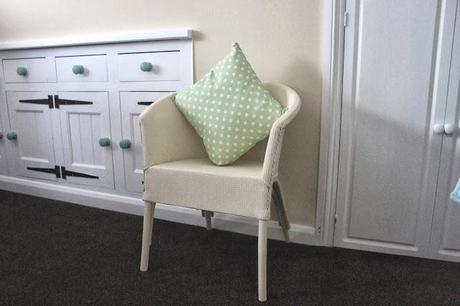 Cream chair (from a house clearance and painted by me)
Green polkadot pillow, The Range (similar here)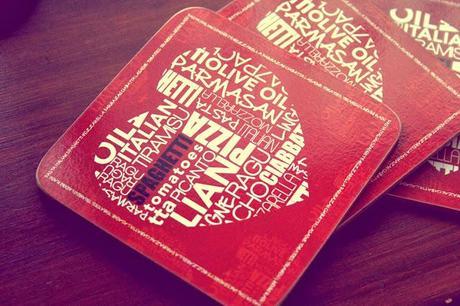 Coasters, The Range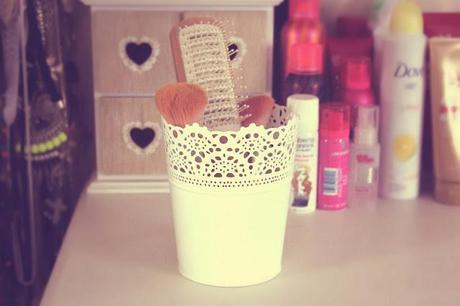 Ikea
This is meant to be used as a plant pot? I've obviously found a better use for it...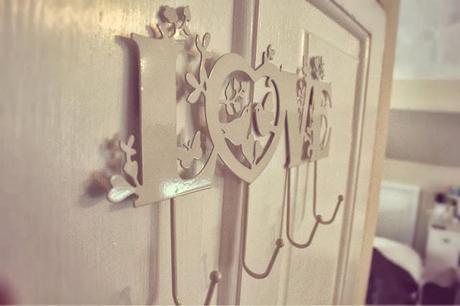 LiveLaughLove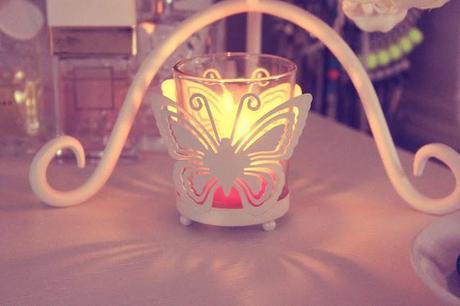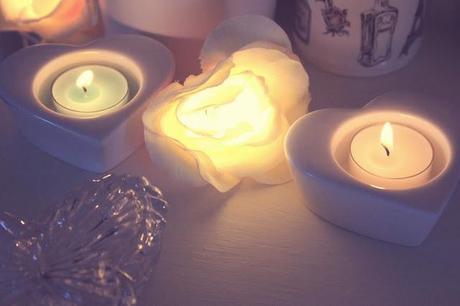 Heart shaped tea light holders, Wilkinson
Pink grapefruit and lime tea light candles, Sainsburys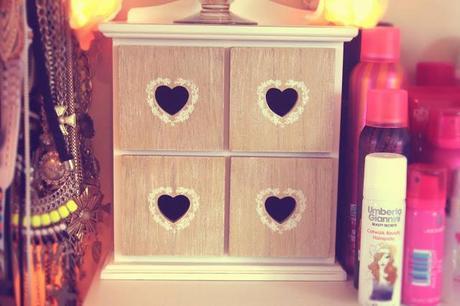 Storage box, Matalan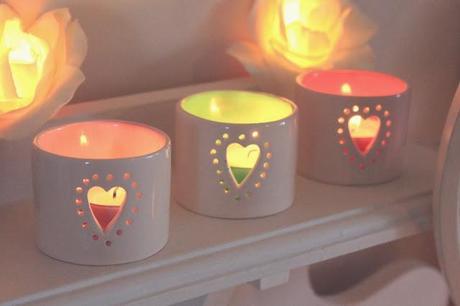 Set of three tea lights, Sainsburys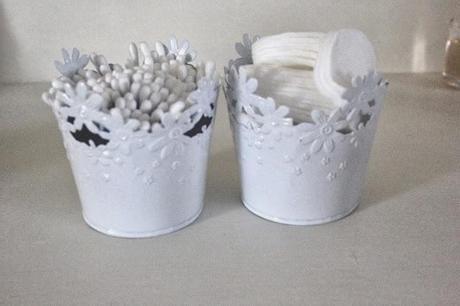 Fairytale Flowers, Coventry (In store)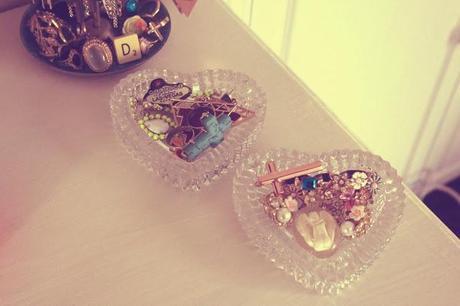 Heart shaped trinket trays (house clearance)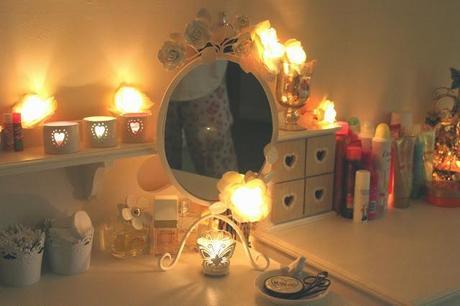 Floral mirror, The Range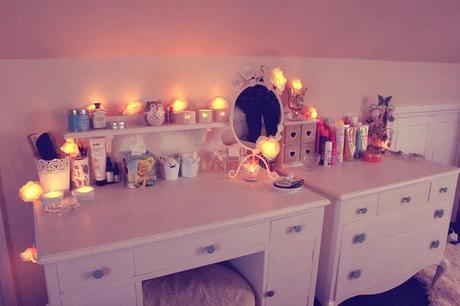 My pretty room (furniture from a house clearance and painted by me)
I think I went a bit overboard with the candles and I may burn the house down but in my defence, Winter is coming and candles make everything look so much more warm and cosy!
I hope you have found some inspiration from this post (if you were looking) and it just goes to show that you don't need to shop at expensive places to find pretty, little things!

Twitter | Facebook | Bloglovin' |Instagram