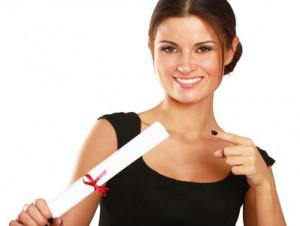 I often get requests to recommend wedding planner certification courses. I don't make recommendations because everyone has different educational needs and because there are so many people who offer certifications, it is difficult to research all of them. 
There are some courses that are very good and some that are not. Unfortunately, I've also heard through the years that there are also some that are scams. Hopefully those have gone out of business.
Wedding planner certification programs are not regulated. Anyone can offer a certification, so before you decide to invest in an expensive program, do some research. Look beyond the marketing hype to what the programs are really offering you.
Here are 3 things to watch for when researching wedding planner certification and degree programs:
1) The program's testimonials are only from students, not graduates
Carefully study testimonials and determine when they were given. One wedding planner asked me to look at a course that was coming into her neighborhood a short time. The video testimonials on the website were all from students who gave them while they were attending the course. A class may seem informative while someone is attending, but the course is only truly good if the person was actually able to plan weddings after taking the course.
2) They push the benefits of getting a certification in a day or two
If all you want is a piece of paper that says you're "certified,"  a short course may be considered to be a benefit. However, if really you want to learn to plan weddings, this may not be the course for you because a weekend will not give you enough time to study, ask questions, and learn. (I hope you are someone who honestly wants to learn all you can to be the best for your brides.)
3) They tell you that you can become a highly paid (making six-figures a year) wedding planner QUICKLY after taking their course
Wedding planning is not a get rich quick business. It takes work and you can make the money you want but probably not as quickly as some marketing promises would have you believe.
Being a wedding planner takes a combination of knowledge and experience. You don't have to have a certifcation to be successful, but if you want to complete a certification program anyway, look beyond the marketing promises and make sure you understand what you would get for your investment of time and money.