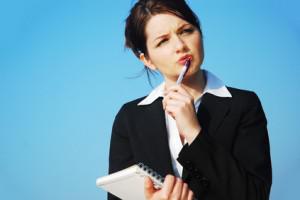 One of the most important things you need to do when you become a wedding planner is select a name for your business. You want to have a name that attracts the brides in your niche and gives the message that you are a professional who offers high quality wedding planning services.
I've mentored wedding planners who have tried out many different names for their businesses and here are 4 mistakes I've found that hurt their chances of attracting the clients that they want:
Mistake #1 - They get too clever and creative
It's great to be creative and you want to let brides know that you add style to their weddings. But be careful about being so creative with your name that no one understands it. Don't make up words, use unfamiliar foreign words, change spellings of common words ("weddin" instead of "wedding"), or chose a name that is difficult to say, spell or pronounce.
Mistake #2 - Their name is vague
Actually, along with many other planners, I'm guilty of this one. When I first started my business I used my name with "and Company." I thought having a general name would help me get a wide variety clients and a lot of business. It actually was only a source of confusion. People didn't know what I did. They also wanted to know if there really were other people working with me in my "Company."
Mistake #3 - Their name is too long
Long names are often difficult to remember and even more difficult to type in quickly and easily as a web address. It's also harder for a graphic designer to create a logo for a long name than a short one.
Mistake #4 - Their business name and web address are different from each other
Sometimes wedding planners haven't been able to get their business name as a web address so their web address is a little different than the name on their business cards. They may have abbreviated or dropped a word from their name to create their URL. This makes it difficult for a potential client to find them.
People automatically type in the business name you have given to them. So, when you are select a name, make sure you verify that the web address is available and purchase it right away.
Take some time to really think about a business name that would appeal to the brides in your niche and clearly says what you do while being simple to say and spell and memorable to all who hear and see it.