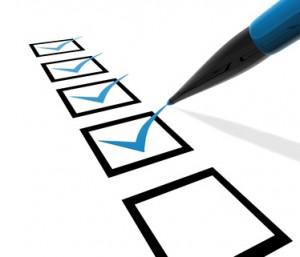 As a new wedding planner, you may have a beautiful blog, filled with photographs of weddings and wedding inspiration that brides love to look at. But, you can't just have brides stopping by once or twice to admire your photos. You need brides to return to your blog often, recognize you as an expert in your field, and be motivated to contact you to be their wedding planner.
Here is a checklist of 5 things your blog posts should have to entice brides to return:
1) A headline that refers to the subject of your post and grabs a bride's attention
I've seen headlines such as, "the Wedding of Jane and John." A bride would more likely stop to read your post if it referred to an aspect about the wedding that would interest her. For example, use the theme as the headline, "A Country Chic Wedding," instead of the names of your couple.
2) A great opening paragraph
Start with a few sentences telling your brides what the post is about. As planners, we love giving details, but save them for later. Here, you want to get them interested in reading your entire post.
3) Comments about the photos
Don't just post a lot of photos and say, "isn't this pretty?" Tell brides why a photo is relevant to them and offer some expert advice. If your photo features a wedding cake, talk about the cake in the photo then give tips on selecting the right cake and the right cake designer or baker.
4) Relevant posts
Your blog is for brides, if you have other businesses and interests, write other blogs. Keep this one focused on helping brides with their weddings.
5) Good keywords and tags
Your posts should have keywords and phrases brides would enter when they search for information on the topic. This way the search engines will lead them to your blog.
What keeps brides coming back to your blog? What would you add to this checklist?