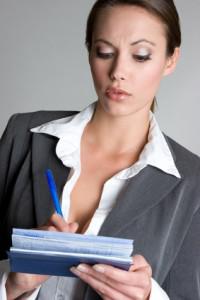 Most brides, whether they on a small wedding budget or a large one, love to find ways to save money. As a wedding planner, you should be able to give them tips on how they can do this. Last month I wrote a post with 5 ideas for cutting wedding costs. The Winter 2012 issue of Martha Stewart Weddings magazine has more tips that you can use and share with your brides.
Here are 5 more ideas on how to cut costs:
1) Select a venue that is "all-inclusive"
Rather than choosing a site that requires the bride to bring in all of the items needed to set up her ceremony and reception, choose a place that has just about everything she needs. This means she doesn't have to rent tables, chairs, china, flatware, linens, a stage, dance floor, and a sound system.
2) Don't splurge on the tablecloths
Guests have more contact with the napkins. Rent the best ones the bride can afford.
3) Have a lunch or brunch instead of a dinner
These meals are usually less expensive and not all guests will want to drink a lot of alcoholic beverages during the day.
4) Rent high-quality stemware for serving wine
Stemware made of high quality crystal or thin glass enhances the experience of drinking wine so the bride can serve a less expensive brand at her reception.
5) Expensive flowers should only be used in the bridal bouquet
If you bride has her heart set on a type of flower that is very expensive, suggest she use it only in her own bouquet. This will keep her costs low while still giving her the blooms she loves. A florist can help select flowers that are in season and locally grown, and therefore less expensive, for her attendants and for the decor.
There are more cost cutting tips in the magazine, including ideas on how your brides can save money on their wedding dresses, accessories, hair, and makeup.