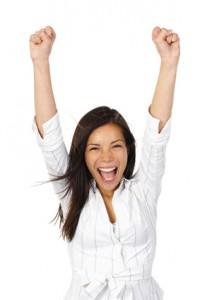 What will experienced wedding and event planners do to be successful in 2012?
Special Event magazine published the results of their survey of what professionals thought this year would look like for them and what they planned to do to be successful.
Here are 4 of their answers with tips on how you can use their ideas for your wedding planning business:
1) They feel a need to be ready to deliver a lot at a low price
Brides will negotiate with you and other vendors to get the most for their money. In fact, many bridal magazines tell brides to do this. Be prepared, don't blurt out a low price off the top of your head during a consultation! Decide in advance what services and products you can offer, and what extra services you can add, while still making a profit.
2) They anticipate a huge increase in the gay wedding market
If your state has recently allowed gay marriage, you may have many opportunities to plan gay weddings. If this interests you, take the time to understand the needs and concerns of gay couples so you can serve them well.
3) They plan to form relationships with other event professionals
Don't underestimate the power of a good vendor network. Get out and meet other event professionals and form relationships that may not only bring you referrals but also professional support when you need it.
4) They plan to market aggressively
They know they can't get a steady stream of clients without agressively marketing their businesses. This is especially true if you are a new wedding planner. The brides in your niche should see you everywhere, both online and off, and see you as an expert in your niche.