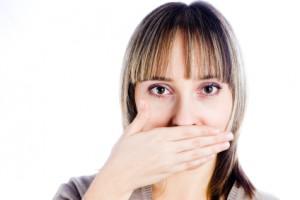 As a wedding planner, you want to be seen as someone who can creatively plan a wedding, manage a diverse group of professional wedding vendors, stay calm under pressure, and give couples the wedding day they dream of having. You can be friendly, but you also want to be professional.
To make sure brides respect you and value your services as a wedding planner, don't share this information with them:
1) Personal details about your life
While reality television allows us a peek into the lives of people we don't even know, don't feel you need to offer similar information to clients. Respect your relationships and family life by keeping details private.
2) The state of your business
Despite the fact that you see wedding planners in realty television shows fighting with their brides and their staff, this isn't information you should be sharing. Nor should you share information about your financial circumstances. (A planner once told me she told her bride she needed to be paid right away so she could pay her mortgage, that's way too much information.)
3) Gossip about other wedding vendors
Maybe you heard that a particular vendor's business isn't doing well. Or you heard that a competitor had a fight with one of her brides. Take the high road, don't gossip about anyone else, even when asked.
4) Private details about another bride and her wedding
Gain permission to share photographs from weddings you have planned. Don't give away secrets you might have learned about a couple and their families during the course of planning their wedding. Be respectful and keep their personal information secret.
Remember, a bride needs a professional wedding planner to help her with her wedding day, she isn't looking for a best friend.