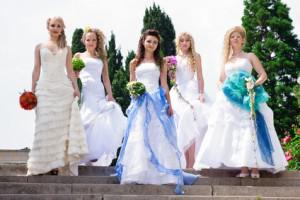 When I speak to new wedding planners, I always ask them if they have a niche, a group of brides they target market, and many of them say they do. But when I look at their marketing, I often don't see any evidence it. Their marketing is very generic. They basically just list their services, most of which seem like they can be offered by any wedding planner, so we work together at making them stand out.
Here are 3 tips to help you make sure you appeal to the brides in your niche:
1) Create services and products that fill their specific needs
Every niche needs something different from their wedding planner. For example, brides who have established careers and are planning their wedding in their "spare" time have different needs than those who may just be completing school, or from brides who are getting married a second time and already have children. Find the unique wedding planning problems of your brides and create services and products to fill those needs.
2) Communicate the benefits of working with you in their "language" and communication style
Once you know your niche's problems and needs, speak to them about the benefits of hiring you using the medium that they use. Your brides might like to communicate via Facebook or Twitter, so speak to them there. Or, you may need to get out and join their social and business groups because they prefer hiring people they know personally, or have heard about from friends. Determine what works best and use that marketing channel.
3) Keep your marketing focused and consistent
Brides should know, when they read your marketing, your area of expertise and specialization. If, for example, you specialize in "day of" coordination, your marketing messages should convey your expertise in this area. Your website, blog, and articles should explain the benefits of having a "day of" planner. If you offer a free report on your website, write a list of the most important things a bride needs to do on the "day of." The last tip, of course, can be to hire you to relieve them of handing these last-minute details.
Many successful wedding planners will tell you they were struggling until they decided to select a niche and target their marketing efforts towards specific brides. So if you have done the research and chosen the niche that you believe will bring you success, take the time to create the services and products that they need and the marketing messages that will tell them that you are the expert who can best help them plan their weddings.