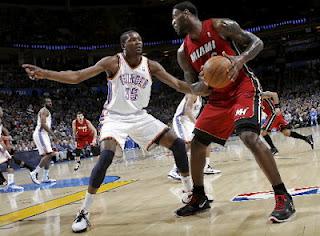 Photo: Getty Images
- Troy Ballard 
Another Beard and Stache podcast -- Another awesome 11 minutes of your life!
Troy takes on the Kevin Durant vs. LeBron James battle solo, breaking down the Miami Heat and Oklahoma City Thunder game, chatting which of the two deserves the MVP award, a quick look into the playoffs, and much more!
If you enjoyed the podcast, feel free to check out our full site - www.BeardAndStache.com
Thanks for listening!
(
Also, be sure to check us out in iTunes!)