Hi guys!
I've been a little sporadic lately and I'm sorry for that but I promise it's for good reason. Wanna know what it is? My boyfriend and I have bought our first house! YEAH! Our official move in date is in about a month so expect my posts to be a little bit all over the place while we get ready to move. I will do my best to keep up as much as possible but those boxes aren't going to pack themselves ;)
Anyways, I thought I'd show off another pretty polish that's been sitting in my untrieds pile for a while, and I really think you're going to like this one!
Bear Pawlish Neverending Story
An absolutely stunning silver holographic polish with a slight hint of a duo chrome shift and purple/blue/green multi chrome micro glitters. Just. Stunning! I've yet to be disappointed with any of Bear Pawlish's polishes and this is no exception. The formula was super smooth and built up to complete opacity in three easy coats. Watched below are three coats with Seche Vite top coat.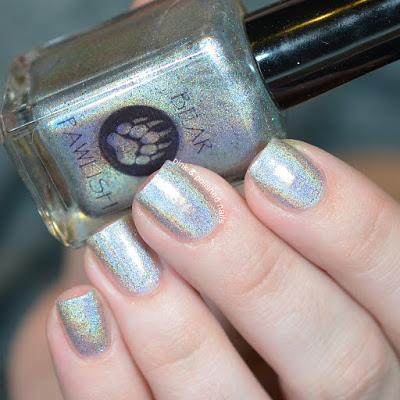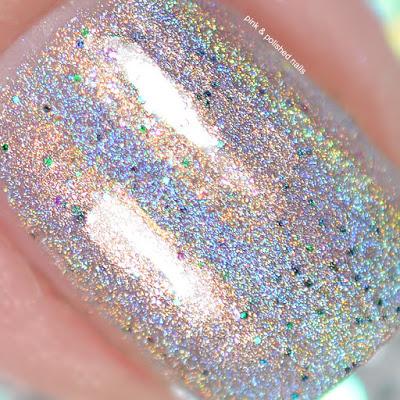 Now this is a polish I can wear time and time again, it's simple but so complex at the same time. I LOVE IT!
What do you guys think? Do you have any Bear Pawlishes? Are there any other colors you want me to swatch?
Thanks loves!