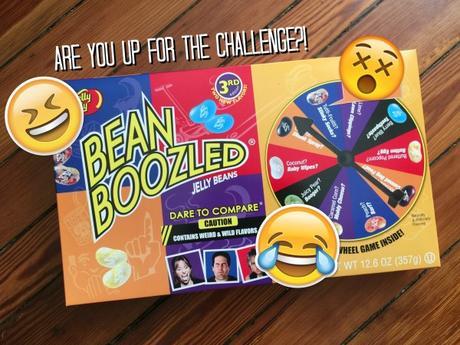 Hey guys! So, we did it! We did the Bean Boozled Challenge!!! And " challenge " is a good word for it. That was rough stuff, guys. Gross. And fun. And sometimes good. But mostly fun and gross.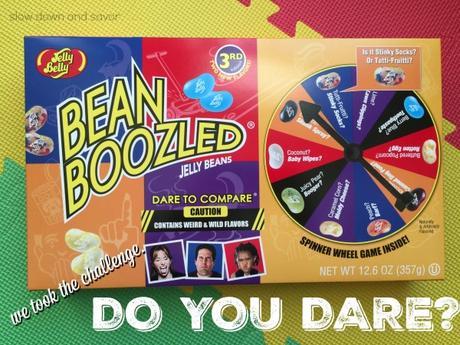 Major and I found out about the challenge while watching EvanTubeHD on YouTube during one of our many snow days over the past week, and decided we should do it too. So I found the box, bought it and we were ready to go! We even talked Michael into doing it with us too!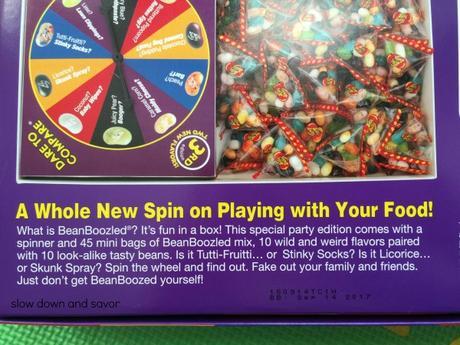 What is the Bean Boozled Challenge?? The Jelly Belly Bean Boozled jelly beans are a collection of 20 lookalike flavors. There are some weird and wild and downright disgusting flavors, while others are the delicious Jelly Belly beans you know and love. Like Juicy Pear, my favorite! Yummy.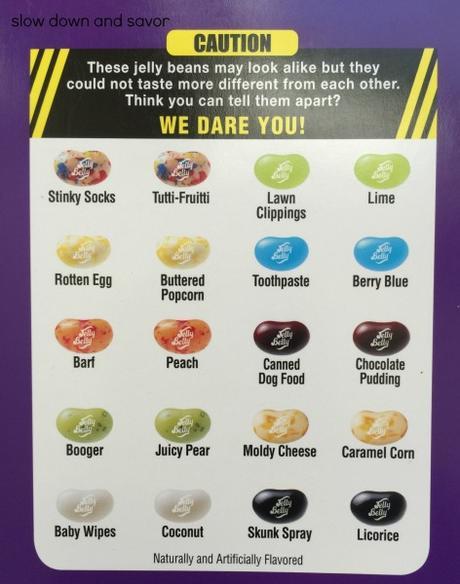 Flavors in the mix include:
Stinky Socks - Tutti-Fruitti
Lawn Clippings - Lime
Rotten Egg - Buttered Popcorn
Toothpaste - Berry Blue
Barf - Peach
Canned Dog Food - Chocolate Pudding
Booger - Juicy Pear
Moldy Cheese - Caramel Corn
Baby Wipes - Coconut
Skunk Spray - Licorice
Basically you just spin the wheel and hope for the best!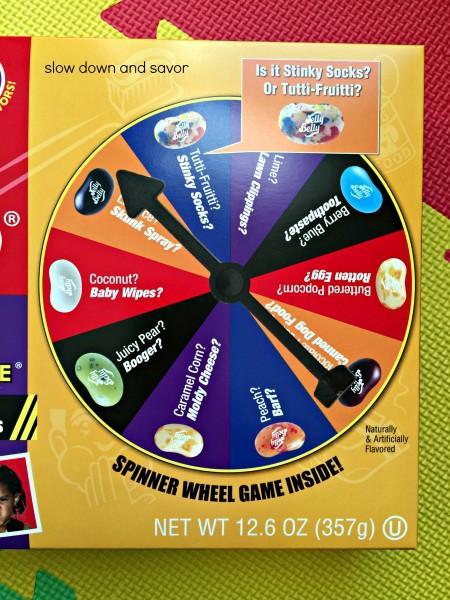 So, all in all, here are my personal take-aways: Rotten egg was the worst ever. EVER. Skunk spray wasn't too bad. Bar tasted like I'd eaten a bunch of tacos and then threw up. Lawn clippings didn't really taste special, and in fact, I'm not even sure I ever got it. Toothpaste was exceptional as a palette cleanser. Baby wipes tasted JUST LIKE baby wipes. Stinky socks was horrifying. Booger, once again tasted Mexican, and luckily, I didn't get the chance to taste canned dog food or moldy cheese, but I did thoroughly enjoy chocolate pudding and caramel corn.
It was a fun activity, especially once Major got over his fear and the anticipation of the worst, and just decided to let go and have fun. That's sometimes the biggest lesson of all. Don't let the fear of what may be keep you from enjoying what actually is.
Have you done the Bean Boozled challenge? Which were the most challenging for you? Which weren't so bad after all?