Summer time is on its way (kind of already here in the desert!) and if you are anything like me you LOVE reading the fitness plans/suggestions/routines you can find in Women's Health Magazine. Here is a link to a Beach Body Workout and I've included a quick snapshot of the photo below!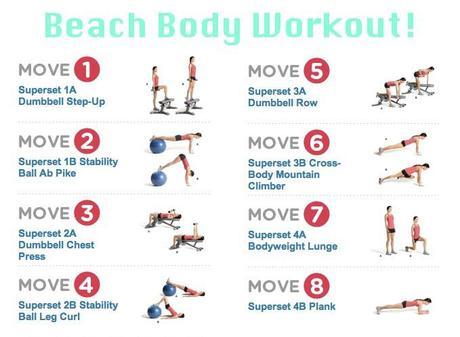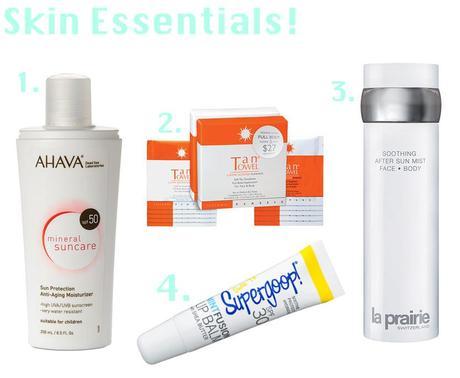 1- AHAVA 'Mineral Suncare' Sun Protection Anti-Aging Moisturizer SPF 50: This product asorbs quickly into the skin to provide maximum sun protection (both UVA and UVB) without leaving a greasy feel on the face. Suitable for all skin types including sensitive and is free of mineral oil, paraben's, and oxybenzone. 
2- Tan Towel 'Glow' Set: These towelettes are infused with a clear self tanning formula which works with the proteins and amino acids in your skin to produce a healthy and natural sunless tan. These towelettes are also an amazing 3-in-1! Exfoliate, tan, and moisturize. Love them!
3- La Prairie After Sun Mist for Face & Body: While we all love to enjoy the warmth and soaking up some sun but the after effects require soothing and rehydrating our skin! This product moisturizes and soothes sun parched skin. It will also help reduce sensitivity an the appearance of redness.
4- Dr. T's Supergoop! 'Mint Fusion' Lip Balm SPF 30: Not only does it have a high SPF to protect your lips from UV rays but it also helps keep your breath fresh and minty with menthol. This lip balm has shea butter which provides a great amount of moisture and also protects from free radicals and promotes healthy cell turn over.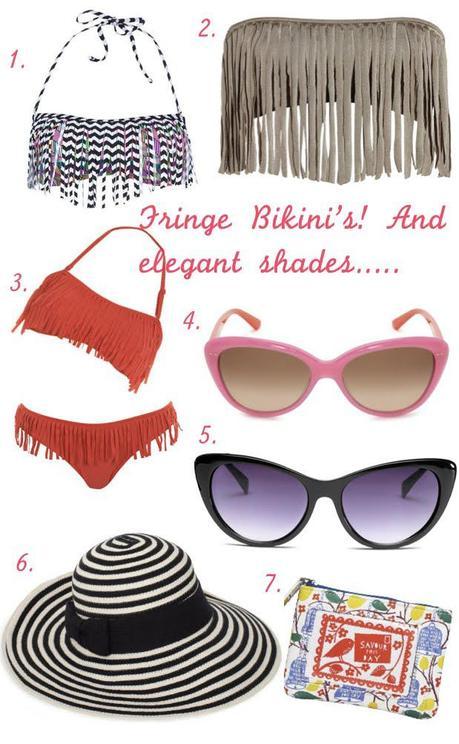 1- DAMSEL Cleopatra Fringe Bikini Top
2- Tori Praver Dusty Fringed Bandeau Bikini Top
3-Miss Selfridge US Fringe Bikini
4- Kate Spade Angelique Sunglasses
5- Whistles Black Ultra Cat Eyes
6- Kate Spade Sun Stripe Floppy Hat
7- Rob Ryan Savour This Day Purse
SUMMER
!