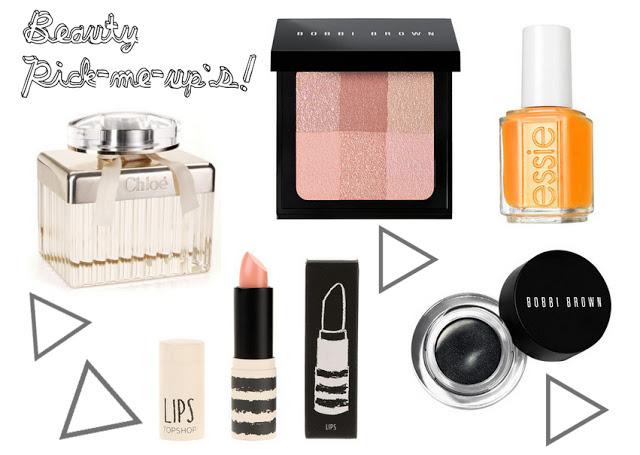 1- Chloe eau de parfum: This scent is soft, elegant, and perfect for summer!
2- Bobbi Brown Brightening Brick: When it comes to makeup I LOVE skin and giving it a beautiful glow. This brightening brick adds the smallest touch of color with the best touch of shimmer. Place it on your cheekbones, ridge of nose, eye lid, and bow of the lip.
3- Bobbi Brown Long-Wear Gel Liner: A MUST HAVE. This liner glides on smoothly and seriously lasts all day. Its in my top 5 liners!
4- Essie Nail Polish in 'Action': Orange is HOT. For the perfect summer color incorporate this color into your polish collection.
5- TopShop Lipstick 'Saint': We all need the perfect touch-and-go lipstick for the hot summer days. This lipstick offers a sheer touch of color thats never fussy.