Getting salon-like gorgeous curls at home is not at all an easy deal. But we, at Beautyglimpse, are always ready to help you out with simple tips and tricks. This is a true guide to get luscious curls without visiting the salon or burning a hole in your pocket. From 'noodle hair' to 'beach waves' – achieving your dream curls and sporting your favorite hairstyle has never been so easy. Explore the article: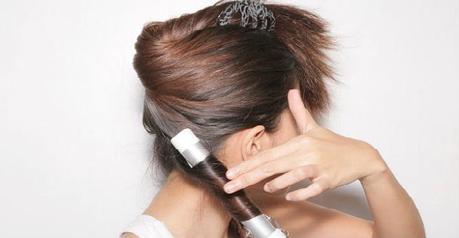 Steps to Get Salon-Like Curls at Home
Follow the 'divide-and-conquer' approach to get perfect salon-like curls by sitting right at your home. Here are the steps:
Cleanse and condition your hair to start in the right way. Choose products that are exclusively intended for purifying curls, making them tighter and giving them a significant boost.
Blow-dry your hair carefully. It will help a lot in adding volume to your flat limp tresses.
Now, divide your hair into 5 to 6 sections and use the curling iron. For tighter curls, go for small sections, while large sections can give you a nice wavy look. You need to spiral your locks as you go up starting from the bottom of the iron. If you are using a very hot iron, always start from the back of your head.
If you don't want to use curling iron, just opt for ceramic barrels. Weaving your hair hair around these will give you not-so-perfect natural-looking curls.
It is important to curl up your hair a little more than required as it would relax to some extent over time. You should also make use of a good hairspray in order to prevent the curls from falling out.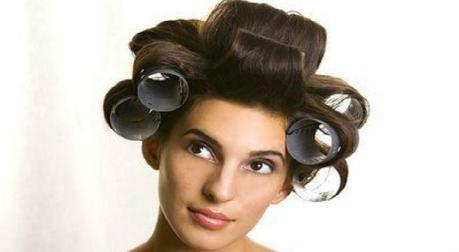 Also Read – How to Scrunch your Hair to get Curls and Waves Here
Tips to Remember for Curling Hair at Home
Now, here are some useful tips that would help you achieve as well as maintain your salon-like curls immensely:
Know your hair first. Take one of your hair strands and test its sensitivity. If the tip of your hair strand can't be pulled to break, then it is strong enough to undergo heat treatments. You can easily choose hair irons and permanent curlers for it. On the other hand, if the hair strand falls apart easily, you should keep electric devices at bay. Rather, go for temporary methods that give curls for a certain hours or days.
Know your desires. Curls can be of different types depending on their sizes and looks. There are simple waves, small curls, medium curls. large curls, etc. to choose from. You can also go for neat spirals or messy windswept looks. All these can be easily achieved with the curlers, which can be thin, medium or extra-large in sizes. If you use curling iron, the trick will lie in the twist-n-turn methods.
Using permanent curlers will prevent you from sporting any other hairstyles up to next 6 months. Conversely, you can change your hairstyle anytime by opting for temporary treatments. So, take a well-thought decision.
The application of heat and chemicals can ruin your hair during the whole method. Hence, it is recommended that you use hair moisturizer on your beautiful curls liberally.
Make sure that you follow the instructions mentioned on the manual, while using electric devices for curling your hair.
Also Read – Pamper your Curls with the Best Products for Curly Hair Here
Image credit – Featured, 1, 2