I wrote this draft in January and forgot about it, so now I am finishing it because I started thinking about these brushes again. I've invested a lot of money to uproot myself from one career to another.  When I chose to do professional makeup after 7 years of digital post production for TVCs one thing that frustrated me every time I would do research was the cost of good, professional makeup brushes.  If you've been inside a M.A.C. store you know what I mean.   I've worked with Suesh brushes as well (which I recommend for beginner artists) and Sigma brushes also do the job nicely but quite a number of Sigma's brushes tend to SHED like pets after a several uses (actually even some MAC brushes do, too).  Becca brushes are exquisite as well, but cost a fortune.  As an artist I'm particular about how a brush APPEARS to me, I'm not drawn toward the likes of pink, aqua, or purple when it comes to makeup brush colors simply because they don't look professional to me.  Online, I've just come across a lesser known brand, Bdellium Tools, from California.  I couldn't believe it, on my brush checklist this brand ticked every box, affordability, appearance, and evident professional quality, but their range of tools also have a brilliant bonus, some of their brushes are even antibacterial.  They remind me of how professional the Make Up For Ever brushes also look.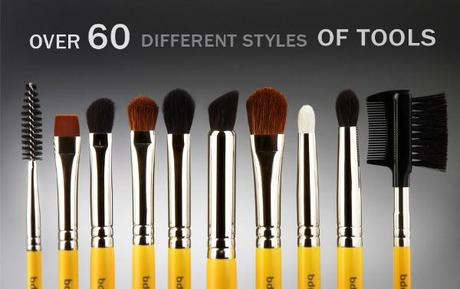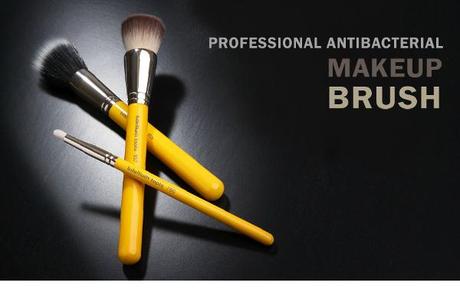 STUDIO RANGE

In Photo Clockwise:

1.Pencil Shaped Blending Applying Eye Antibacterial Makeup Brush #780 US $9.91

2. Finishing and Blending Face Antibacterial Makeup Brush #955 US $14.31

3. Precision Kabuki Airbrushed Effect Antibacterial Brush #957 US $16.51
Read more to get to the full post and see the other brush series' that are part of the Bdellium Tools range.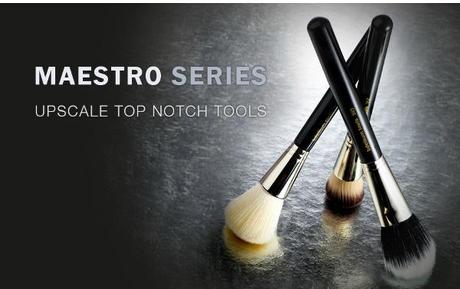 MAESTRO SERIES

In Photo Clockwise:

1. Powder Blending Face Antibacterial Makeup Brush #959 – US $19.36

2. Precision Kabuki Airbrushed effect Antibacterial Brush #957 – US $19.76

3. Duet Fiber Powder Blending Antibacterial Makeup Brush #958 – US $19.36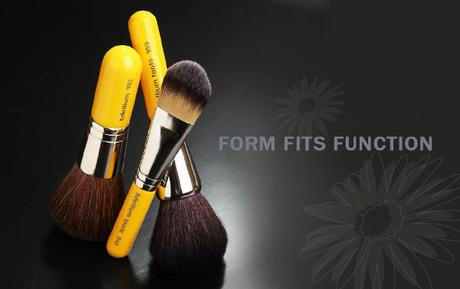 TRAVEL SERIES

In Photo Clockwise:

1. Large Natural Powder Face Antibacterial Makeup Brush #980- US $15.30

2. Foundation Application Antibacterial Makeup Brush #948  - US $11.88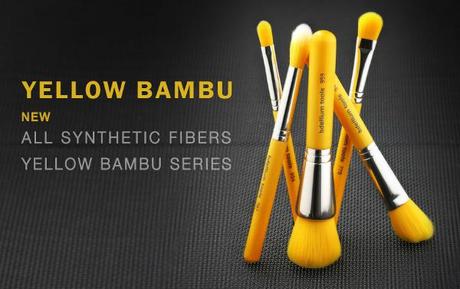 ALL-SYNTHETIC YELLOW BAMBU SERIES

 Bdellium Tools Professional Makeup Brush Yellow Bambu Series Mineral 5pc. Brush Set US $36.00
I have nothing against, for example, M.A.C. makeup brushes, in the industry they're among the best if not the best, but do they really have to cost a fortune?  Just to give you a figure amount on how much more affordable Bdellium brushes are is if you look at how much US$17.00 is, it converts to about Php750.00.  M.A.C. brushes, even if they are among the mentioned industry standard brushes can fetch up to Php2000.00 per brush, that's almost insane and they don't even look as attractive in terms of craftsmanship as these Bdellium Tools do.  I'm trying to work out something with Suyen of HouseOfFlair, the Multiply preorder site.  I've asked for help in canvassing a pre-ordering total for some selected pieces and we'll see if I can score some of these brushes to use for my kit and show you guys

.  Watch the latest video of British MUA Wayne Goss belowwhere he shows off some of his favorite brushes from Bdellium Tools, and this is really funny because I had just gotten back on this Bdellium Tools post which I'd neglected to finally publish it for you guys and it SO HAPPENS…Wayne mentions them in his newest video today and I saw it.  I laughed out loud because his timing was perfect, for me anyway because through his video you can see what some of these exquisite brushes are like.  By any chance, have a friend going to the U.S.?  If I did, I'd know what to ask for, now.  Watch the video and see Wayne show off some of his Bdellium Tools brushes.