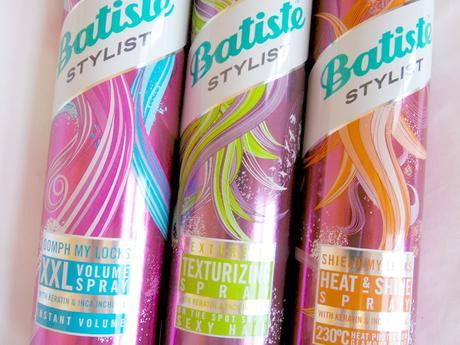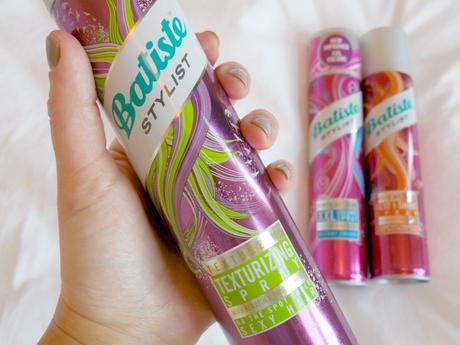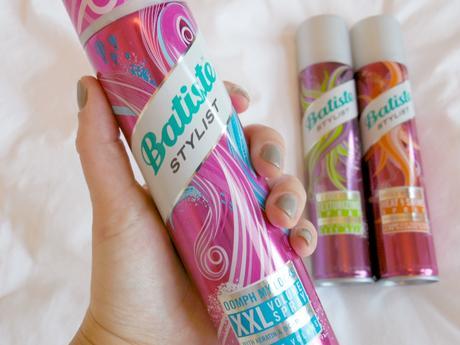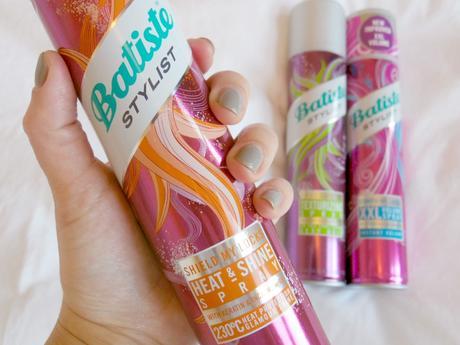 Hey There,
So I think it is safe to say, that pretty much every girl uses the Batiste dry shampoo, right? And I am one of those girls! It was only a matter of time before we were seeing new launches from the hair brand!
I won't lie, although I swear by the dry shampoo, I didn't hold high expectations for the stylist range. However I have been pleasantly surprised by two out of the three products.
The Texturizing spray really impressed me, it gives even my hair a bit more oomph! And without that caked product feeling. I can definitely see more movement in my hair, making it look a bit fuller, but effortless at the same time. As per the directions, I applied the spray from root to tip, jzzsh-ing with my finger tips. P.S It doesn't feel sticky.
OK, so the XXL Volume Spray did give me some volume at the roots, (What you would expect with XXL at the front) but I actually prefer the look I get from the texturizing spray. It feels a lot like dry shampoo, but even heavier in the hair, if I was to use it again it would only be for a night out, but I can imagine most back combers to love this product.
And finally the Heat & Shine Spray, now I don't overly straighten my hair, or tong it. I like to keep it natural (for everyday), unless I wake up with crazy bed hair. So I haven't really felt the need to use heat defence products, but that doesn't mean I don't like them. If it will help prevent damage to my hair, I am all up for that. Unlike some products this can just be misted over the hair before straightening, so it doesn't leave build up in the hair, and it does seem to leave a nice shine.
P.S All the Batiste Stylist range (Above) contain Keratin and Inca Inchi oil, so they are meant to help the condition of your hair too.
Will you be trying the Batiste Stylist range?
Lots of Love,
KBxx