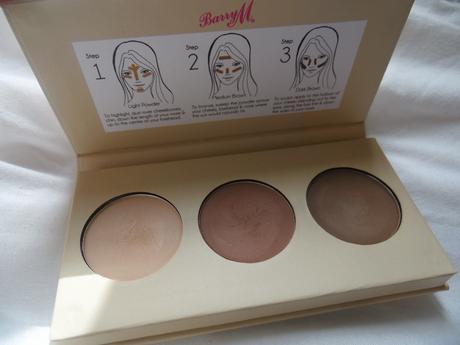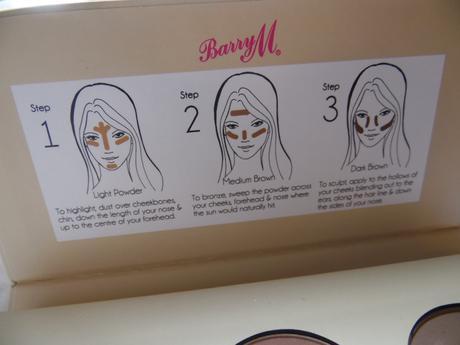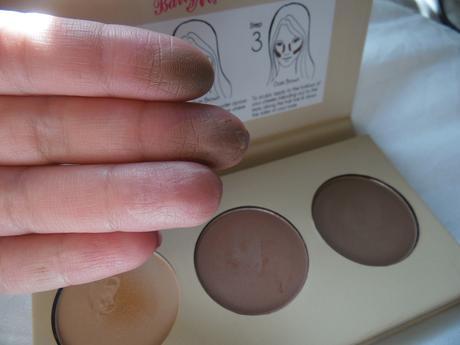 (Left to right, bottom to top)
Hey There,
SO its pretty obvious who the contour queen is, and its quite impressive that the whole contouring trend is still very much a talking point and a make up must! OK, so we aren't seeing it quite to the extreme as it was plastered all over our social media last year, but its still an art and trick that everyone wants to know, I mean who doesn't want Kim K's sculpted cheeks? And the beauty industry are very aware of this, with so many brands jumping on the contour wagon.
Today I am reviewing the Barry M Contour Kit, which I was very eager to get my hands on. One because its affordable, and two because its matte powder. I do love my contour creams, (Concealers and foundations) and I'll never put down my shimmer highlighters, but you know me, I love my matte bronzers, and I was intrigued to see if I could be converted and how the matte highlighting powder would match up to my MAC Soft and Gentle, (Maybe I am setting the standard a little too high?).
The kit comes with 3 shades, a light powder, a medium brown and a dark brown powder. At first site, the kit is quite impressive, I like the fact it has the three shades that you can blend to your skin tone. And I would use more of the darker shade for my more glammed up contour attempt, (As in I'm heading out out). According to the Barry M Contour guidelines, you should apply the light powder, over cheek bones, chin, down the length of your nose and up the center of the forehead. The medium brown is to bronze the skin, sweeping across cheeks, forehead and nose, (Where the sun naturally hits), and finally the dark brown powder is to sculpt in the hollow of your cheeks, hair line and nose…. But they've added this and diagrams to the kit, so you are pretty well set.
This is perfect for those on the run touch ups, or weekends away, but unfortunately it doesn't offer me anything I can't do with my current bronzer. I do like the fact I have the two brown tones, but the light powder doesn't do anything for me, (Literally nothing) it comes across to me as more of a setting powder than a highlighter, and to actually get any out I have to actually scratch the powder. This isn't something I would use daily, or repurchase. But at £6.49 it hardly breaks the bank.
How do you contour? Have you tried the Barry M Contour Kit?
Lots of Love,
KBxx