Pink is my favorite color and these few days I am thinking of what cake to bake that incorporate my favorite color and at the same time in conjunction with the coming Hari Raya festive season. One day, the idea of Bandung flavoured cake had come across to my mind. I have not eaten Bandung flavoured cake before and without any hesitation I have started experimenting on baking Bandung chiffon cake. Bandung is a popular drink in Singapore.  It consists of evaporated milk, condensed milk or milk flavoured with rose cordial syrup to give a pink color. Sweet and refreshing beverage that is a favorite drink in the Malaya community. Bandung drink is served during the month of Ramadan, Muslim weddings and celebrations.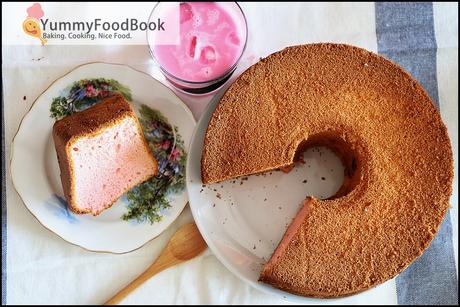 Here comes the recipe:
Ingredients:
Mixture A:
5 Egg Yolks
50g Caster Sugar
40ml Corn Oil
15og Cake Flour
3/4 tsp Baking Powder
1/4 tsp Salt
60ml Rose syrup
100ml Evaporated Milk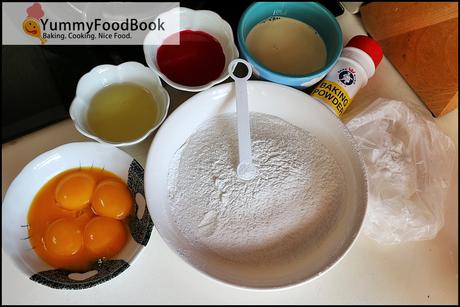 Mixture B:
5 Egg Whites
80g Sugars
1/4 tsp cream of tar tar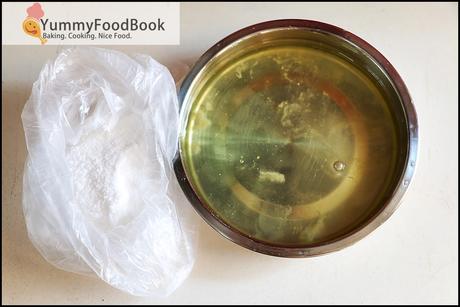 Method:
Mixture A
1. Preheat the oven to 175°C.
2. In a big bowl, whisk the egg yolks and caster sugar until light.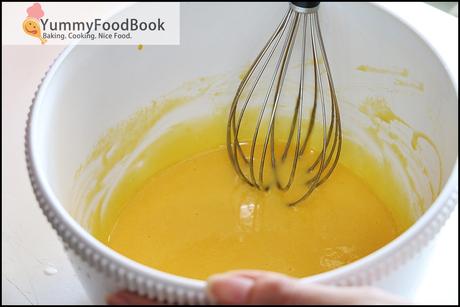 3. Add the oil and whisk the batter until well mixed.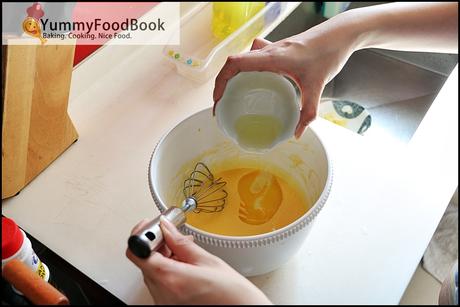 4. Pour in the rose syrup and evaporated milk and mix well with the whisk.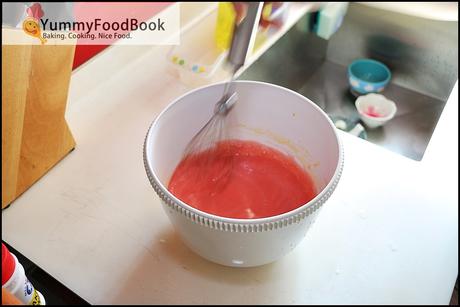 5. Sift the cake flour and baking powder into the mixture and also add in the salt. Mix well and put aside.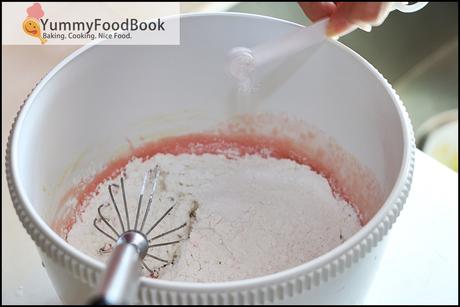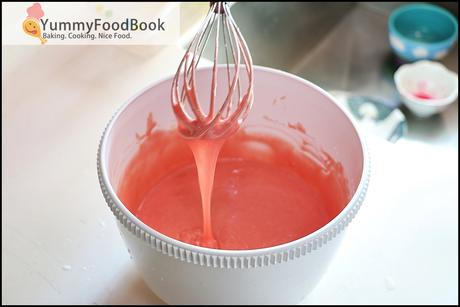 Mixture B
1. In another clean and dry bowl, make the meringue. Make sure the bowl and mixer is totally dry. Pour in the egg whites and whisk. When bubbles are formed, add the cream of tar tar.  Continue to whisk and add a third of the sugar and continue to beat the egg whites. While beating the meringue, gradually add in sugar a little at a time until all the sugar is added in.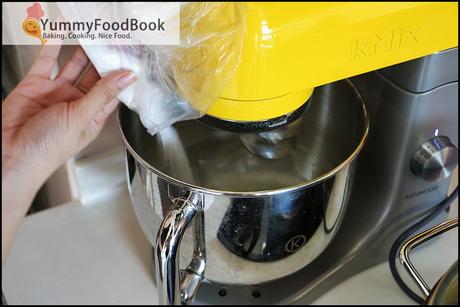 2. Continue mixing until the meringue is almost at stiff peak.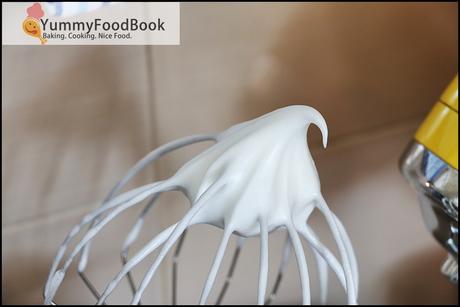 3. Take a third of mixture B and mix with mixture A. Use a spatula to mix it evenly. Once it is mixed evenly, pour in the rest of mixture B into mixture A and mix well. Mix it gently and slowly to prevent meringue from deflating.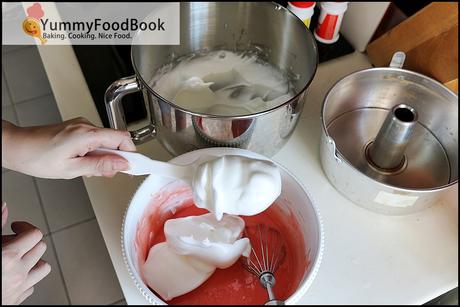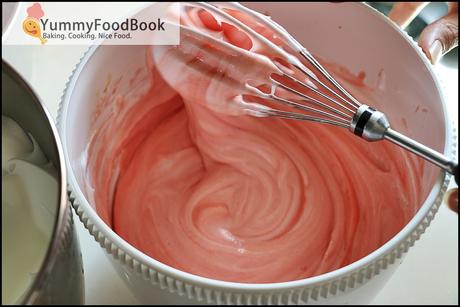 3. Pour the batter into the chiffon cake tin. I used the 23cm sized tin. Do not grease the tin. This is important as the cake needs to rise by sticking to the sides / wall of the tin.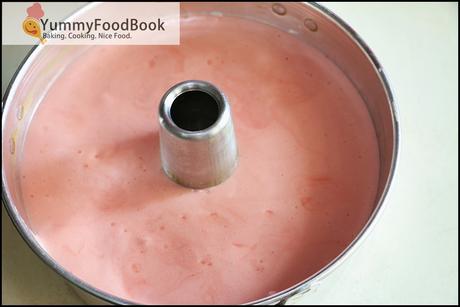 4. After 15 mins of baking, reduce the temperature to 170°C.
5. Bake for 50 to 55 mins.Test with skewer to check.
6. Remove the cake from the oven, overturn the cake in the tin and allow it to cool. Make sure you allow the cake in the tin to cool completely before taking it out from the tin. Use a knife to cut along the edges to loosen the edges of the cake and take it out gently.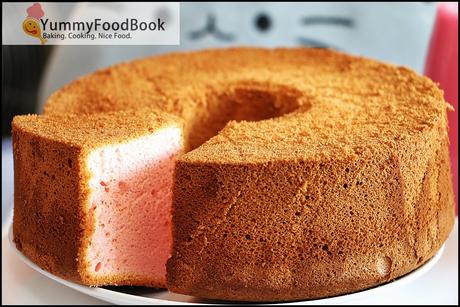 Happy baking everyone!