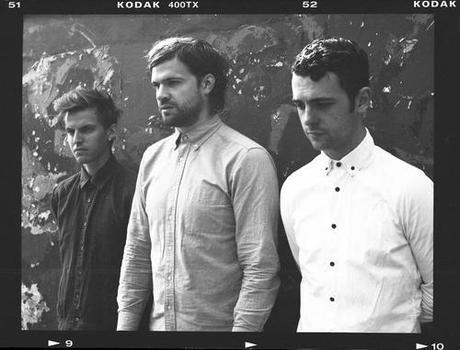 You might have listened to LULS already, in which case, good for you, you're onto a good thing. If you haven't, I can only imagine it's because you've either never heard of them or you have heard of them but took one look at their name and thought they'd be some kind of awful LMFAO cover band or some kind of bizarre prog-rock project from the hacker group Lulsec. Or maybe you didn't.
Anyhow, terrible name aside this band is cracking. They make brilliant anthemic and occasionally otherworldly indie rock music that makes you want to wave a lighter around and punch the air and a whole host of other embarrassing clichés. In a good way though. A sweaty, dancing with your mates in a shit hole disco kind of way. Tragically that said, it's probably only a matter of time before everyone that wore a trilby and hunters boots combo last summer gets  hold of them and makes them their new favorite band and proceeds to turn up to their gigs exhibiting all of the clichéd behavior listed above. Only in more of a 'this-is-what-I-saw-them-do-on-the-Glastonbury-DVD-want-another-jaeger?' kind of way. The horrible fun loving bastards. Until then though, they can be ours. And we can fist pump in the dark and it will be glorious.
Click the video below to see them doing a song.