Happy Happy Friday!!!
We all know that summer is just around the corner, and what better to start off the summer, then a small kick-back with friends, or maybe even a beach bonfire?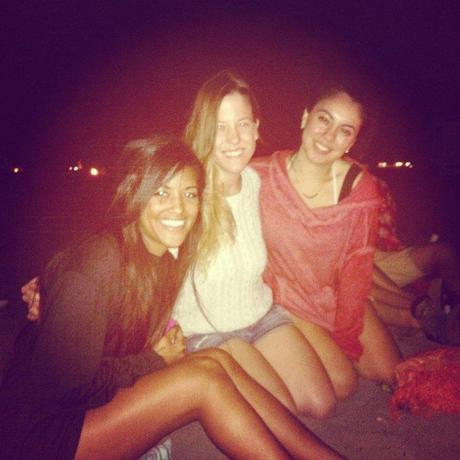 When it comes down to it though, we all can never forget the classic, classic "hot dogs over the fire", and obviously the american favorite, "Smores".
This summer though, I want to try a few healthy alternatives to make myself feel better, and my body feel better.
Here is a great take on Smores, in which I call "Banana Buddies"- the healthy alternative to the classic smores.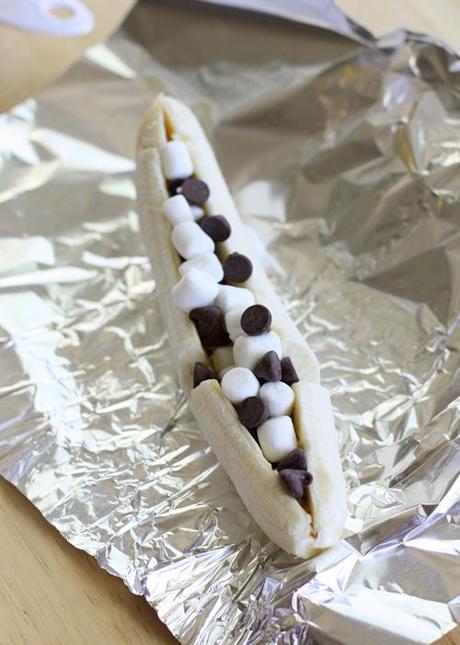 INGREDIENTS
banana, peeled
tablespoons miniature marshmallows
tablespoons semi-sweet chocolate chips
tablespoons Cinnamon Toast Crunch cereal, slightly crushed
DIRECTIONS
Preheat grill to medium high heat.


Slice banana lengthwise and slightly open. Place on a rectangle of aluminum foil.

Insert marshmallows and chocolate chips into the sliced banana.

Wrap banana up in foil and cook on the grill for 5-6 minutes.

Unwrap banana and top with cereal. After melt has slightly cooled eat with a spoon.

OVEN METHOD: Cook in the OVEN at 400 degrees for 5-6 minutes.

CAMPFIRE METHOD: Keep peel on banana; slice lengthwise twice, lift up flap of peel, slice banana and add chocolate and marshmallows as above. Replace peel flap and wrap banana with foil. Let the flames die down before adding banana packets directly to fire. Cook 3-5 minutes, or just until soft and melty. Use tongs to remove from fire. Carefully unwrap and un-peel banana to eat.