Baking cakes generally involves baking with some form of fat, such as butter then you proceed filling them with fresh cream or butter cream. Most of which do not go towards generating a healthy cholesterol score. That was the message given to me by the nurse a few weeks ago when I went for a cholesterol test.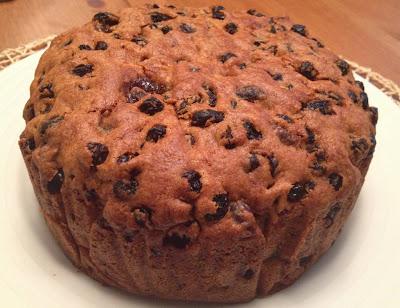 Fruit Cake made with Olive Oil
I scored 6.34 for Cholesterol, HDL 2.39 and TC/HDL 2.7, which is not a bad score, it is just not a good score. A good score is 5 or below, obviously I want good score. This was not a fasting cholesterol test, I will return for a fasting test in 3 months.
I will confess, it has been a month of birthdays, which in my family equals cake, afternoon tea and more cake. Along with the holiday to Cornwall and Isles of Scilly eating restaurant food. I will confess to having a rather cavalier attitude to eating healthy during my holiday. Probably not the best time to be called in for a cholesterol test, but hey ho!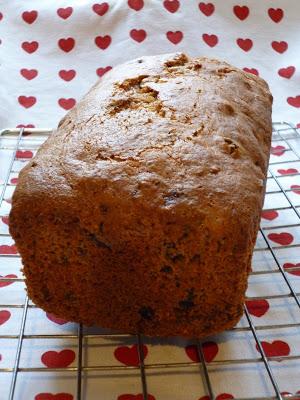 Fat Free Tea Loaf
As such I am on the hunt for fat free or lower fat baking recipes. 
I already have a few favourites, my Earl Grey Tea Loaf recipe is fat free. There is also a fruit cake recipe that is a birthday favorite of my brothers, this uses olive oil. I may try this replacing the olive oil with rapeseed oil. I have previously made a no fat sponge cake, but it was quite a dry cake. I may try baking this again but use my recipe for stewed apple for the filling to add moisture.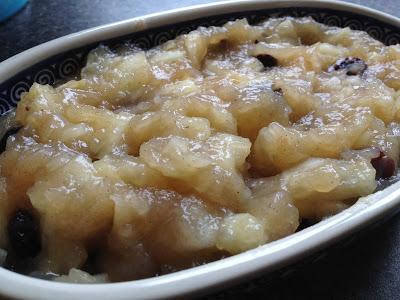 Stewed Apple a healthier cake filling
I have an idea for making some scones using fat free yogurt, and obviously will only have jam on them. Although  I am also trying a low cholesterol spread for sandwiches, not sure how it will fair on yogurt scones.   
The nurse gave me a leaflet for Heart UK, who also have healthy recipes on their website, I quite fancy trying the Oat and Apple Muffins. 
Do you have any healthy recipe suggestions? Or any suggestions for lowering cholesterol.