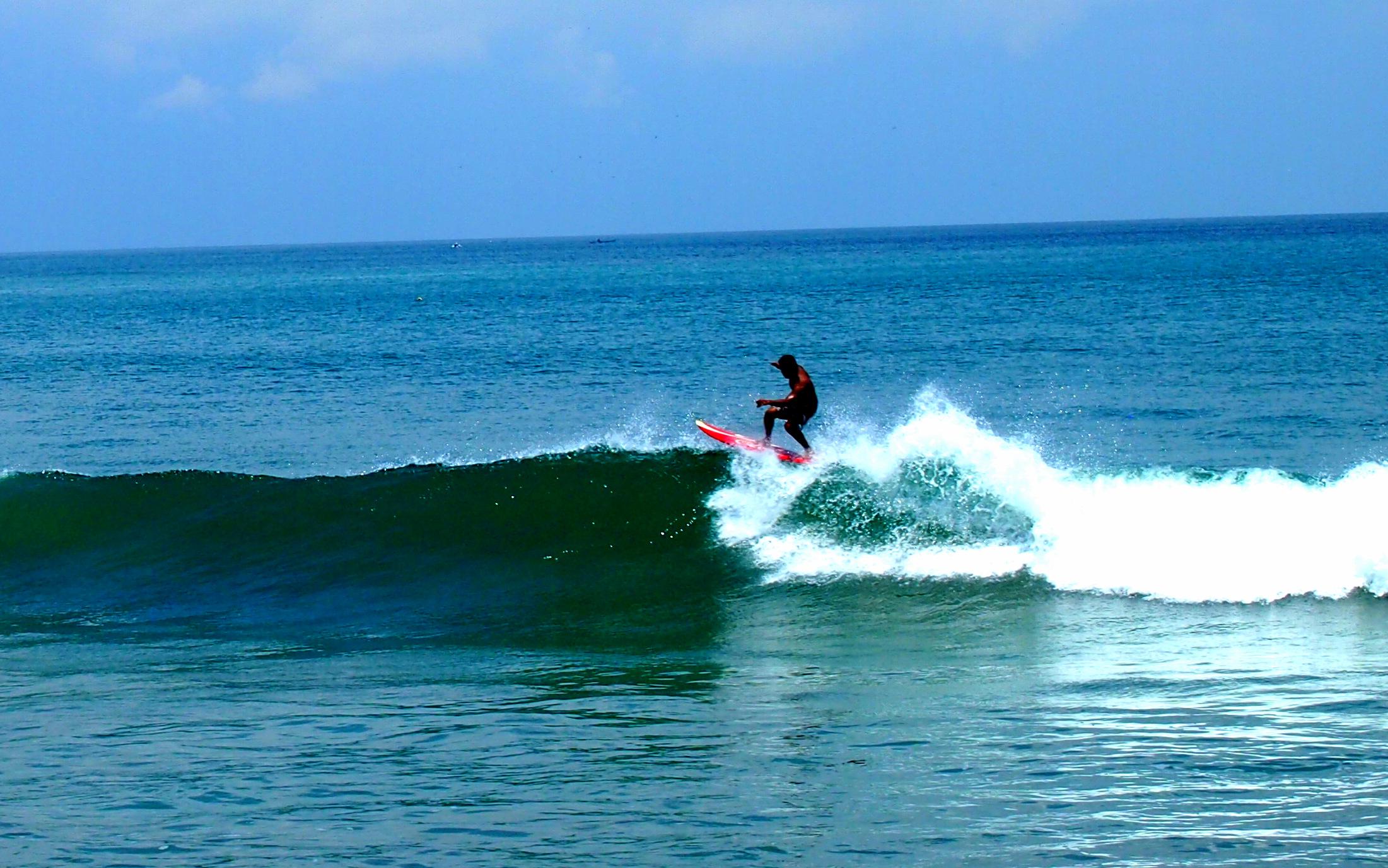 Why Indonesia?
Widely regarded as being one of the cheapest destinations to visit in the Southeast Asian region, Indonesia is unsurprisingly a magnet for backpackers. Its location along the equator and warm year-round climate ensures large numbers of travelers visit the country at all times of the year, while the local people are also thought of as being among the most friendly and hospitable in the world. Although good weather and friendly locals are important factors in making Indonesia a popular choice for backpackers, they merely scratch the surface of this fascinating country. 
Indonesia comprises 17,000 islands, 11,000 of which are uninhabited. Despite this, it has a population of 238 million people, most of which are squeezed onto a number of main islands, thus offering visitors the opportunity to enjoy a range of experiences; from moving around bustling cities like Jakarta, to relaxing on isolated beaches or meeting one of the country's many ethnic groups that live in quiet villages in the rainforest. In short, it is a country of amazing contrasts that offers everything a traveler could hope for.
Places To Visit and Things To Do
Jakarta
On arrival in the capital city, Jakarta, on the island of Java, visitors will be met by a wall of noise and people. To say this city is hectic is an understatement, and with poor infrastructure, chaotic roads and suicidal driving standards, it is a city not for the faint-hearted. However, underneath it all, Jakarta is a city that each visitor should experience and most will find it worthwhile to remain there for a couple of days.
Among the highlights a visit to Jakarta might include are: the Museum Nasional, which features cultural exhibits from the country's various ethnic groups; Ragunan Zoo, which is home to a fantastic collection of indigenous animals; the Monas Tower, the most recognizable landmark in the city; the Taman Impian Jaya Ancol area, which boasts some wonderful sporting and leisure activities, restaurants and hotels; and a stroll along the port area at Sunda Kelapa.
Java
Moving away from Jakarta but remaining on the island, Java offers visitors a choice of relaxing beaches, cultural attractions and trekking opportunities. Those looking to spend some time near the beach can move west towards either Carita or Anyer. Both areas are not typical beach resorts, but are quiet and less crowded than, say, Bali. Java is also home to one of Indonesia's and arguably the region's most famous Buddhist temples – Borobudur Temple. This temple was built over 1,200 years ago and still manages to inspire and draw thousands of visitors each year. Highly recommended trekking circuits can be found near the Mount Bromo National Park and beside the Krakatoa Volcano.
Sumatra
The largest of all of Indonesia's islands, yet one of the most undeveloped, Sumatra is the perfect choice for travelers looking to reconnect with nature. With over 10 national parks and a number of volcanoes (some of which are still active), Sumatra offers spectacular views, treks and a whole lot more. Most ferries to the island arrive at the port of Medan. From there, the town of Berastagi is a short bus ride away and can act as a base for trekking routes or visiting one of the nearby volcanoes. One such volcano is Gunung Sibayak, which emits steam and gas on a daily basis but hasn't erupted in many years. It also has some wonderful hot springs in which to relax after a long day trekking.
Lake Toba, a one-day bus ride from Berastagi, is a picturesque volcanic lake surrounded by mountains. There are plenty of accommodation and dining options here and most visitors tend to hire bicycles or motorbikes and spend the day moving about the lake's perimeter and the surrounding countryside. The village of Bukit Lawang is home to the Orangutan Viewing Centre and is another location worth visiting. This center is actually a national park that was established specifically to allow Orangutans to live peacefully and without threat in their natural habitat.
The Gili Islands
Indonesia has many locations which claim to offer world-class diving, however it is the isolated Gili Islands just off the Lombok coast which truly deserve the title of Indonesia's best diving area. There are three islands in total – Meno, Air and Trawangan – and each has a small tourism industry that is, unsurprisingly, dominated by diving and other recreational water activities.
Diving schools and centers are the main draw for visitors, and daily excursions to reefs and other first class diving areas are possible, although places must be reserved at least one day in advance. As the islands themselves have limited food and dining options, this lack of development only serves to enhance the casual and laidback feel to the area. With no cars or motorbikes permitted on the islands, the only mode of transport is to cycle or walk, and it is one of the few places in Indonesia where visitors are guaranteed relative peace and quiet.
Bali
The island of Bali has long been a tourist destination in its own right, and is synonymous with beaches, surfing and a party atmosphere. While some backpackers will relish the chance to go clubbing and the opportunity it provides to meet new people, Bali is more than just a party town. For starters, the locals are mostly Hindu, so immediately upon arrival one can sense this part of Indonesia is just a little bit different from the rest.
The busiest resort is Kuta and it is home to the island's infamous bar and nightclub scene. While it acts as the island's social activity centre, those seeking quieter beaches can always venture north where the surf is just as good and the crowds are considerably less. In keeping with the Hindu way of life, the island is dotted with yoga and meditation centers, with most of these are congregated in and around the village of Ubud. In addition, one of the few undeveloped villages on the island, Amed, has just a handful of accommodation and dining options but one of the nicest and quietest beaches to be found anywhere in Indonesia.
So. Thinking of traveling to Indonesia? Pacific Prime can provide you with all you need to know regarding travel insurance, as well as other useful information regarding Indonesia.
Part Two of our Backpacking Indonesia series will look at how best to move around the country, the standard of accommodation available, what food to expect and local traditions to be aware of.