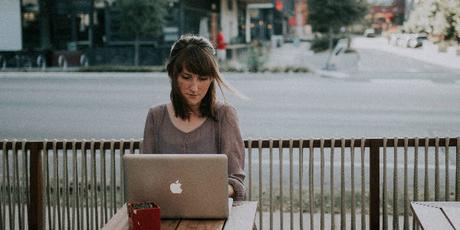 Returning to work after taking time out can be tough, especially for new parents. Assuming most companies want to retain their talented returnees, it behooves employers to address the reintroduction of employees to the workplace and provide a softer landing for returning new parents. But, how can employers better facilitate new parents returning to work? To answer this question, today's blog post by employee benefits specialist Pacific Prime looks at the key ways in which companies can best implement a back-to-work strategy.
The importance of a back-to-work strategy
Back-to-work schemes are an integral part of an organization's HR strategy, and are designed to facilitate the reintegration of employees who have been on leave from work due to maternity/paternity leave or other reasons (e.g. caring for ill parents, injury, etc.). The right back-to-work strategy isn't just something that's 'nice to have', it can, in fact, also form an instrumental part of a company's growth strategy.
Here, we look at the key reasons why employers should support effective return to work:
Help returnees deal with back-to-work anxiety
For many new parents, the excitement of welcoming a new addition to the family goes hand-in-hand with apprehension about juggling work-life duties once the new baby arrives. This apprehension and uncertainty can cause a great deal of back-to-work anxiety among new parents, both personally and professionally. For example, new moms and dads often worry about:
Separation anxiety: New parents often feel guilty about being away from their new baby.
Juggling responsibilities both at home and at work: We all know that parenting can be a full time job on its own, but what about the many parents who also do work for other people? According to a recent Working Mother study, working moms spend an average of 98 hours working a week, a lot more than the traditional work week of 40 hours.
Lack of job security: Having a baby can create career complications for new parents, leading many to worry about their job security (e.g. lack of promotion, demotion). In fact, a UK study found that 45 percent of moms return to work before the end of their maternity leave because of fears that they would lose their job if they took the full amount.
Loneliness: Reentering the workplace can be a lonely experience, especially if the returnee is the only one going through it in the company. Even the most caring coworkers and friends might not be able to fully understand or anticipate the needs of returning new parents.
Emotional distance: Being away from work for an extended period of time can create a sense of emotional distance between the returnee and their coworkers.
After an extended period of time away from work, it's only natural that many returnees lose confidence and feel anxious about the prospect of returning to the workplace. Whether employers realize it or not, too often companies are not doing enough to reintroduce returning parents to the workplace. With this in mind, the right back-to-work strategy can help new moms and dads make a smoother, less emotionally draining transition back to work.
Retain top talent
While attracting talent remains top on the agendas of employers, the pendulum is swinging towards talent retention. Losing top talent represents a large loss of investment, especially when the company that lured your employee away is one of your competitors.
Throw in the fact that three in five (59%) of new parents - both men and women - say they're likely to switch employers after their first baby, and it's clear to see why a growing number of companies are realizing it's in their best interest to make sure new parents get the support they need when they return to the workplace.
Boost your employer brand
If your company is known for having a supportive and family friendly working environment, you'll create a more favorable brand perception for yourself as an employer, and also a better perception of your business. This, in turn, is not only good for your business as it pertains to organizational growth, but also provides you with an edge over the competition. An example of a company that has put considerable effort into supporting new parents is Goldman Sachs, who implemented a "Help at Home" intranet bulletin allowing employees to share key tips on child care. The result: a more supportive culture, and employees who spend less time stressing over the many aspects of child care.
Back-to-work benefits that appeal most to working parents
Now that we've established the importance of a back-to-work strategy, the question now is: "What back-to-work benefits should employers consider for new parents rejoining the workforce?" Here, we look at three top perks that appeal most to working parents:
Flexible or alternative working hours
Flexible working hours is one of the top benefits that working moms value the most, according to a recent company benefits survey. Work can sometimes require an interruption from the typical nine-to-five, whether it's due to child care responsibilities or other family obligations.
A focus on flexibility, for example flexible working hours, can be very beneficial for new parents rejoining the workplace, allowing them to meet their personal needs. This could mean allowing employees to start working earlier in the morning (e.g. at 7 AM instead of 9 AM), so that parents can leave earlier to take care of their new child.
Workplace support
Support initiatives like educational workshops/webinars and coaching sessions can be very beneficial for new working parents. Additionally, initiatives like buddy programs, which pairs employees with peers who have been through the same transition can ensure that the returnee feels less lonely and has someone to turn to for guidance.
Extra perks like breastfeeding facilities can also further establish a family friendly working environment. For example, multinational pharmaceutical company Johnson and Johnson offers temperature controlled breast milk delivery for moms travelling for business purposes as part of their back-to-work strategy.
Employee health insurance
Finally, due in part to skyrocketing healthcare costs, health insurance is another top perk that appeals most to employees. And for new moms and dads, health insurance coverage increases in importance. Considering the high financial cost of raising a child, a comprehensive employer-provided health insurance package that includes cover for your employees' children can do wonders in providing working parents with much needed financial support.
Implementing the best-fitting employee health insurance plan can, however, be a daunting task. With this in mind, it often pays to work with an experienced employee benefits specialist like Pacific Prime.
Get in touch with Pacific Prime today
If you're looking to learn more about the world of employee benefits and corporate health insurance, be sure to get in touch with the experienced advisors at Pacific Prime today. As the broker of choice for over 3,000 companies worldwide, we've had almost 20 years of experience advising, devising, and implementing the most optimal corporate solutions for businesses of all sizes.
Alternatively, be sure to check out our corporate site to learn more about us and the companies we work with, or read our blog to stay up-to-date on the latest employee benefits and wellness issues.