Hello all!
I was meant to post about this foundation before I became poorly, so now that I am starting to feel better I thought it was about time I shared my thoughts…
There has been a lot of buzz around this foundation since it launched and since trying and quite liking the cream to powder version of this, the time had come for a new liquid foundation to be tested as I have now run out of L'Oreal True Match (sob!). So be warned, many True Match vs. Ideal Flawless comparisons follow…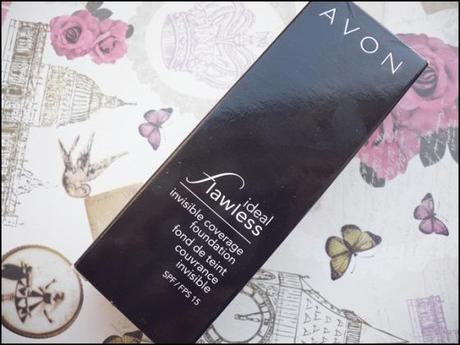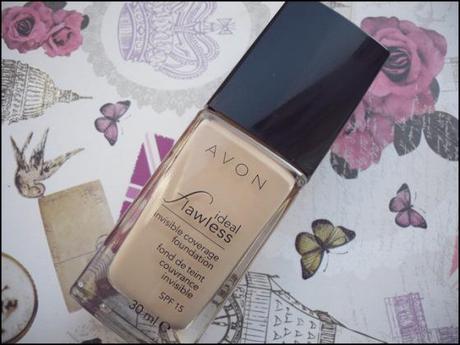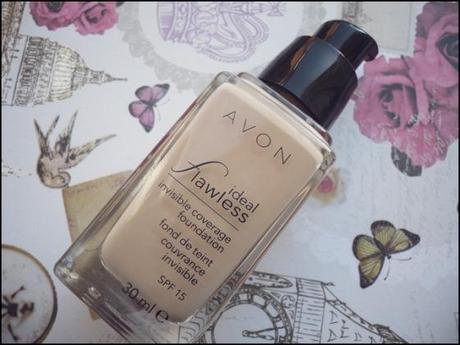 The Avon Ideal Flawless foundation ticks a lot of boxes on paper; it is oil free, has SPF15, has a high coverage but looks natural and comes in a huge range of shades. Admittedly it is hard to find a perfect shade match when looking at swatches in a brochure but if you always go for a slightly paler shade you can always warm it up. I went for Nude (to match the cream version) and it is a fairly good match for me.
The texture of this is quite hard to explain. It feels quite thick for a liquid foundation but once applied to the skin it turns to a mousse like texture which is much lighter. It felt nice to apply but I found it didn't blend as well as other foundations I have tried plus you have to work fairly quickly with it as the product sets to the skin. I would also recommend using your hands instead of a brush to apply this to get a more polished finish to the skin. In terms of coverage, high it is not. I would say it is barely a medium as it just about covered any redness but didn't do much for minor or more severe blemishes. Which is disappointing.
It did leave a smooth finish and dries to a velvet-matte texture so great if you like that type of skin finish. I found it pretty good on the longevity front, it lasted all day and didn't go patchy or separate. But I felt like I could feel it on my skin which is something I never got with True Match (see post). Whether the different texture made me more aware of it on my skin I am not sure but I wasn't as impressed as a lot of other people seem to have been. The packaging is nice though, simple and geometric with a chunky glass bottle that looks good on your dressing table and looks more expensive than it is.
It seems to work well on all skin types, which is a major plus point for any foundation and it didn't make my skin worse or break me out. I do like this foundation but it hasn't made a real impact like True Match did, therefore I doubt I would buy it again. I think there are better (and cheaper) bases out there.
Available from Avon online and Avon reps. Priced £12.00.
If you have tried this foundation, tell me what you thought in the comments.