hey everyone,
so today for my nail of the week i thought i would show you all my geeky side, now with the new film that's come out, avengers i can safely say that my geekyness has truly come out.
i lovvvveeee the avengers, i can nearly name them all, which either makes people pretty impressed, or they think "dear lord".
so i thought i would do a little nail art series with them, only the ones from the new film, it doesn't include spider man unfortunately =[,
but i thought i would give myself a challenge, because im not always very good at nail art, but im very creative, so i thought i might be getting better as we go through this, feel free to join in as we go along.
i am only doing one a week, but obviously you can do them every day if you want to, or whatever its fine by me...
soo....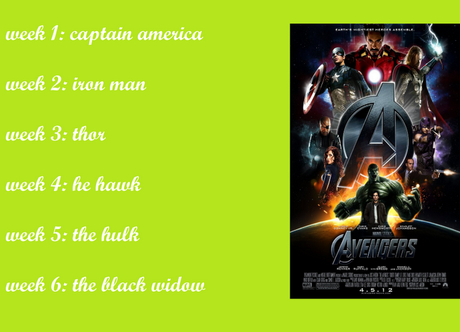 so, i made this all by myself, haha can u tell, course u can :D
anyway, so the first one im going to do is captain america, so this is how i did it: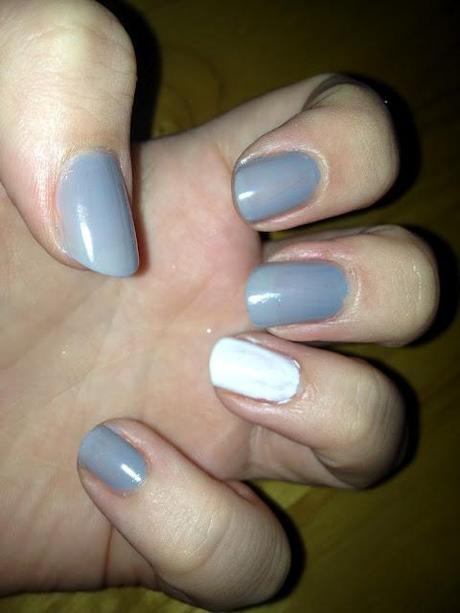 i started off applying just one coat of a grey, and then a couple of coats of a white nail polish (i used rimmel 60 second gray matter and models own snow white)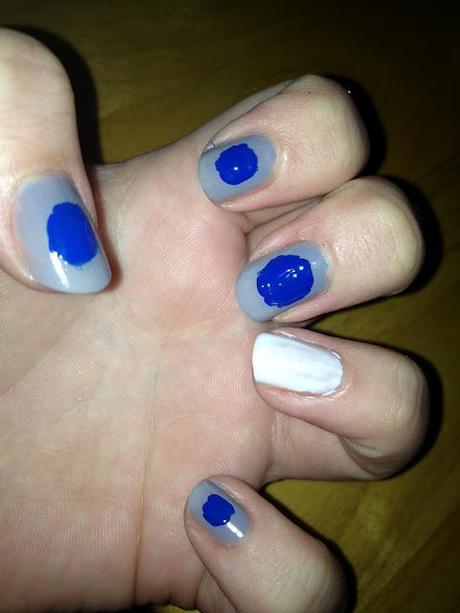 then on the gray i then did circles of blue using my dotting tool (i used barry m cobalt blue, i think, the name rubbed off =[ )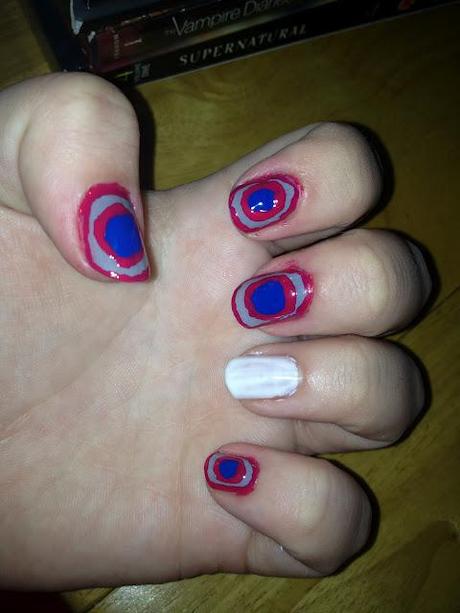 then using the dotting tool, i did a circle around the blue and a circle around the outside of my nail, making sure that you can still see the grey (i used essie watermelon for this)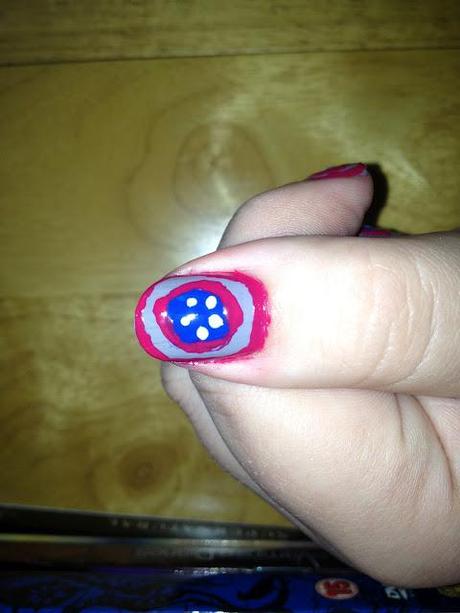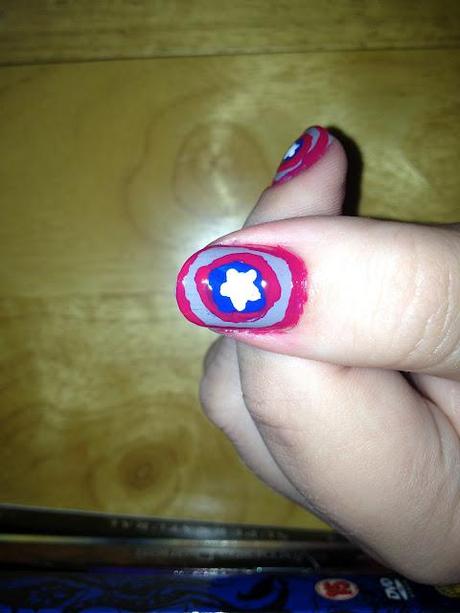 then i made a white star in the middle of each one, the easiest way i find to do them, is to start off making 5 dots, which are the dots of the star, then just fill in the middle, and you have a star :D (i used models own snow white)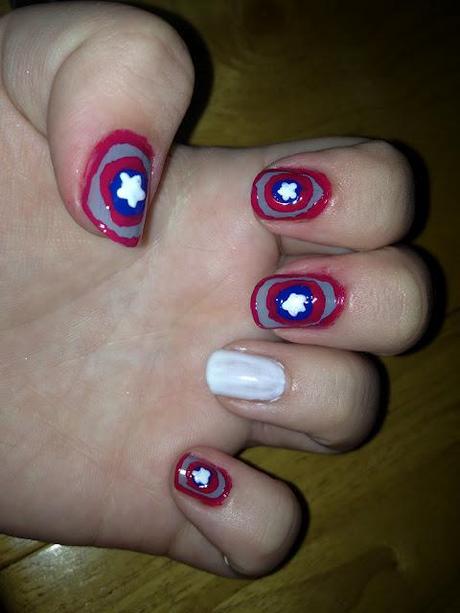 and dahh dahh, you have captain americas sheild, so for my ring finger i thought i would change it abit, so i decided to do the american flag, just because it looks abit more interesting, and after all captian america, is amercian :D lol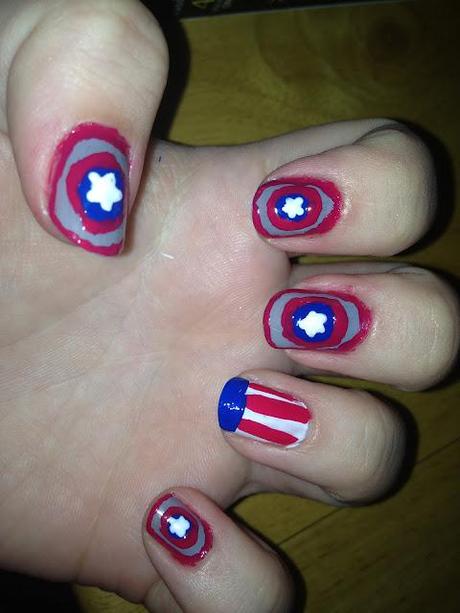 so all i did was make 3 lines of red down my nail, then put a line of blue right on the end, abit like a french manicure style and let it dry (i used essie watermelon and barry m cobalt blue)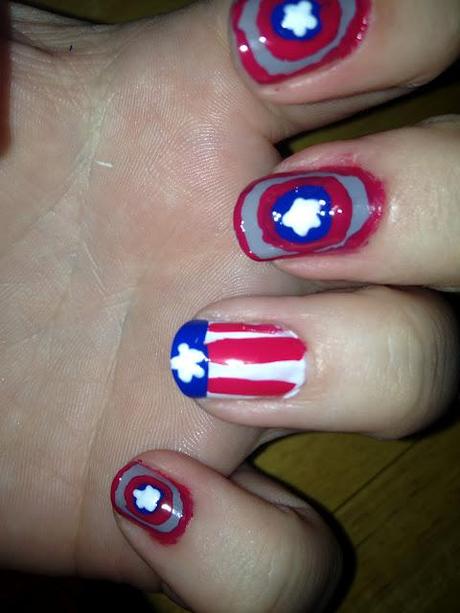 then i just did another star right on the end on the blue, using the 5 point star method, i just showed at the top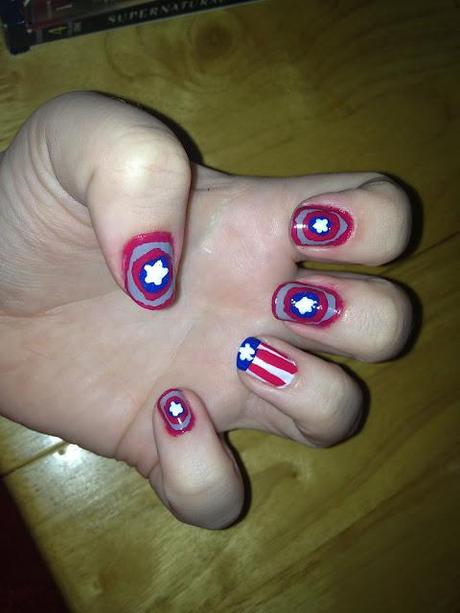 and there you go, now im not very impressed with them, it looks like a 5 year old has done it, but maybe i can get better :D if you want to give it ago please send me any images you do, or leave your blog post below see you soon xxxx