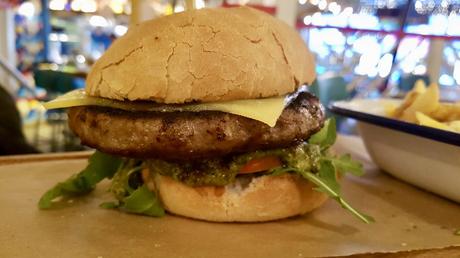 As chain restaurants go. we've always been genuine fans of Turtle Bay, and always found that in general the food there is well cooked and delivers on flavour, so when we were invited down to their Leamington branch to try some of the new menu we looked forward to it.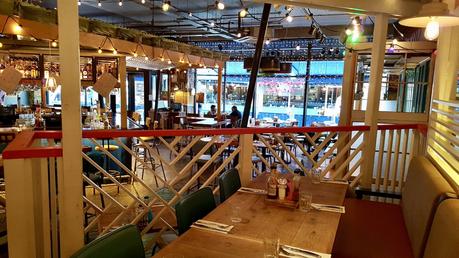 The Autumn menu re vamp has seen lots of new dishes, including several burgers, salads, one pots and lots of sides too.
As usual the cocktails were on point, and I also loved the retro style of my cola!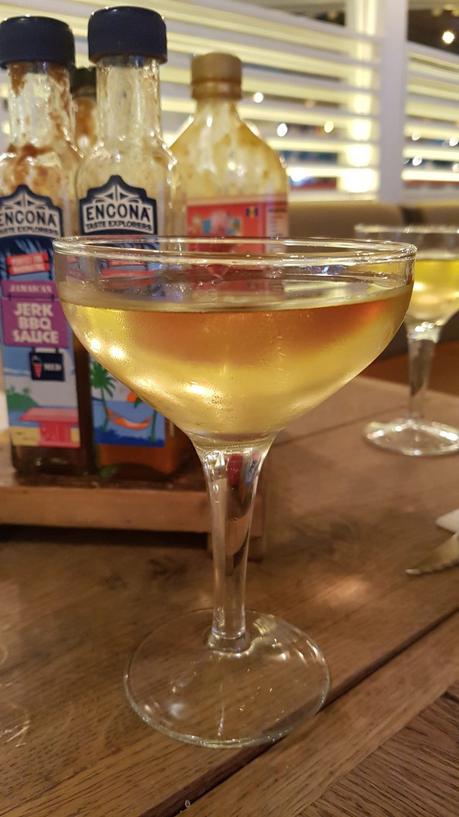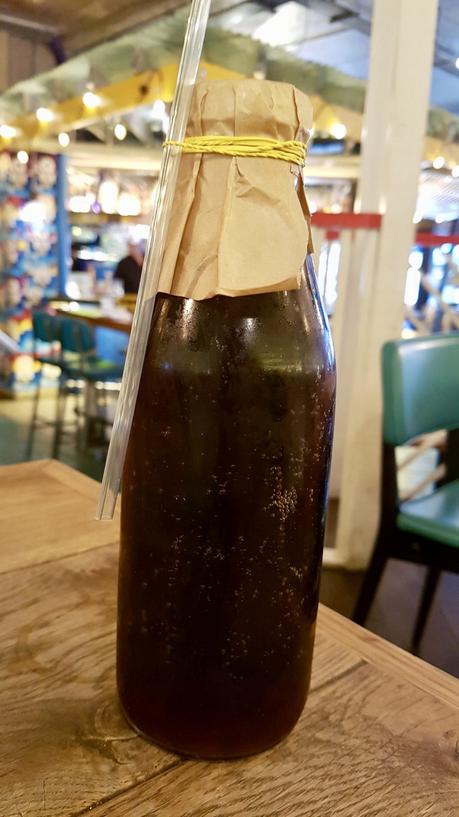 The starters haven't changed too much so we shared a couple of our favourites, the DOUBLES which are 'puffed up' bara roti flatbreads, curried chickpeas, cucumber chutney & hot sauce and also the Sweet corn fritters which as always light and tasty.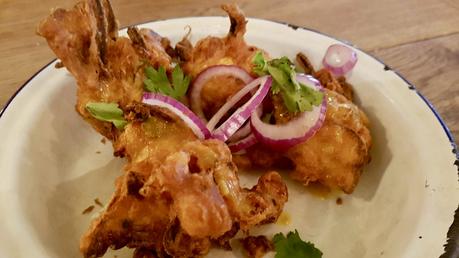 One of the new main options is the SUNSHINE QUINOA salad - Quinoa, chickpeas, green lentils, fresh pineapple, baby spinach, herbs, pomegranate, citrus lime dressing. This is actually Vegan too, but has the option of adding various things to it including Jerk Chicken, which I chose. I loved the pop of sweetness from the pomegranate and pineapple and it felt very virtuous too!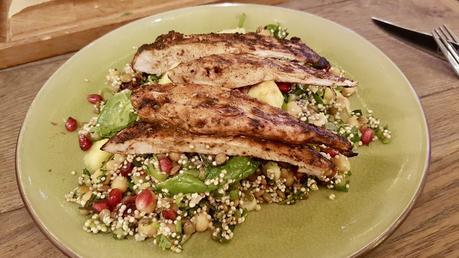 Lee had a hard time choosing between a couple of the new burgers - the SHACK STACK - Seasoned beef burger, jerk pork belly, mature cheddar cheese, lettuce, tomato, jerk bbq sauce and the SMOKING GOAT - Grilled goat burger, rocket, tomato, hot sauce . He eventually decided on the Smoking Goat, and it turned out to be a good choice!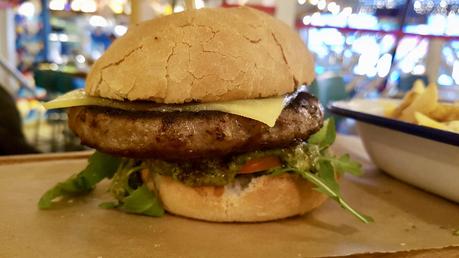 There is a couple of lovely sounding Vegan curries on the menu now too, the CHICKPEA & CALLALOO CURRY and the AUBERGINE CURRY which I'm keen to try!
Turtle Bay do a great deal on their sides where you can pick Any TWO FOR £5, THREE FOR £8 or FOUR FOR £10 or FIVE FOR £12 which would be great for big party of people. We decided to try the new Dirty Curry Fries and absolutely adored them!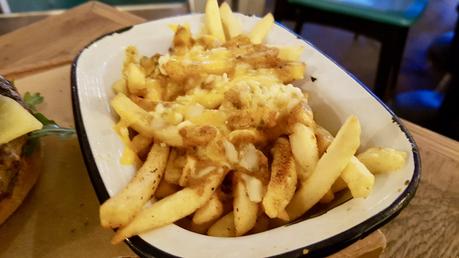 They haven't forgotten the puds when updating the menu and we sample both the SUGAR DUMPLINGS Sugar dusted, rum caramel, vanilla ice-cream and the Salted Caramel Brownie. Both very indulgent!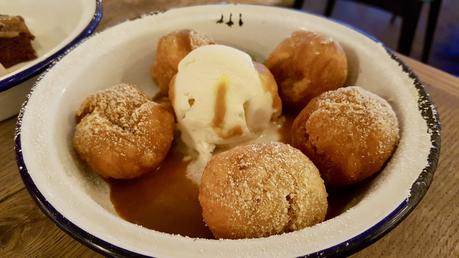 The new menu is out now, so get down to your local Turtle Bay and check it out!
We received a complimentary meal at turtle bay