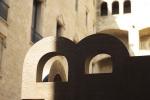 Autumn in Barcelona looks suspiciously like what I imagine it to look like in summer.  With temperatures hovering around the mid 20s no wonder why Brits escape here often.
Also, I know we were in Spain but almost every single restaurant seemed to have tapas on the menu.  I think I've had my fill forever.  When booking the trip months ago my main goals were to find a new destination, somewhere warm, and a place we could do on a reasonable budget and Spain nicely ticked all those boxes.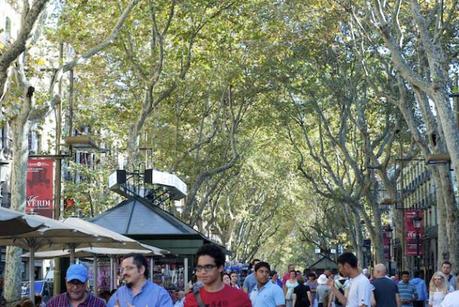 Our flights came in under £90 pp with easy jet.  I scoured the internet for decently priced hotels but in the end decided to go with Air B&B.  It was my first time using the service and I was a bit apprehensive about it but it worked out amazingly.
For the price and location we paid hotels couldn't even come close.  We stayed in El Born, see our view below, a trendy area close to Barri Gothic, so in the mix but far enough away from La Ramblas to have peace and quiet at night.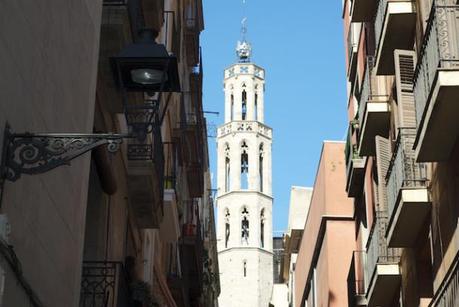 I read a lot in preparation for this trip, maybe a little too much and I began to think that there might not be enough there to entertain me for a week.  While there is a lot to do in the city a lot of it didn't interest me.  I also wanted to do a day trip to a surrounding town but in the end we stayed firmly planted in Barcelona.  My highlights:
The architecture
Gaudi's work aside the architecture in the city is simple yet stunning.  Gargoyles are everywhere and I was impressed to find out on our walking tour that many of them function as a drainage system.  Back in the day due to erosion they would fall frequently.  It got to a point where too many people were getting killed that using them for drainage had to stop or they had to be coated inside to stop erosion.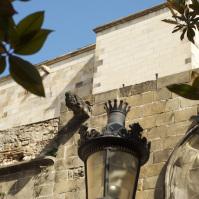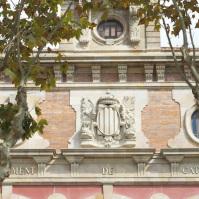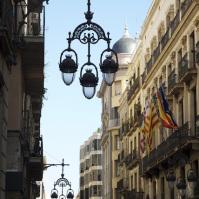 Parc de la Cuitadella
Our apartment was a short distance away from the Parc de la Cuitadella, the green heart of the city.  After ending our walking tour here on day two we wondered around.  Like Regent's park in London there is a zoo but you will also find Parliament and a few other surprises here.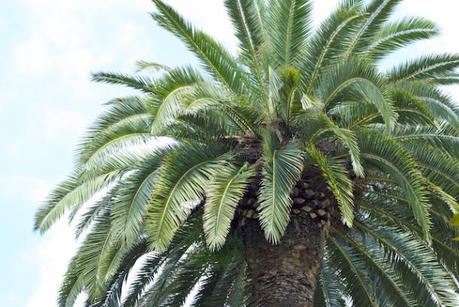 Cycling culture
London has a long way to go to make cycling safer in the city.  Barcelona having dedicated lanes just for bikes clearly has cyclist safety in mind.  We didn't hire bikes as the city was so walkable but it was nice to see that everyone rides.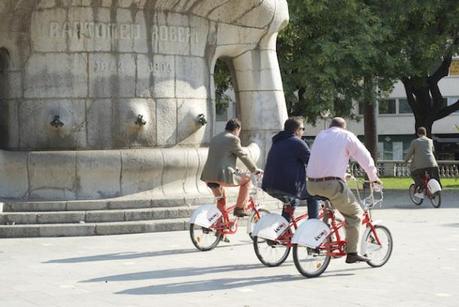 La Boqueria
This market located off La Ramblas was the culinary highlight of our trip.  Increasingly when I travel I will consult tripadvisor or other similar resources to find good restaurants.  Unfortunately it didn't really work out this time and I wasn't overly impressed with the cuisine.  Until we found the market.  We had our best meal here and really fresh juice.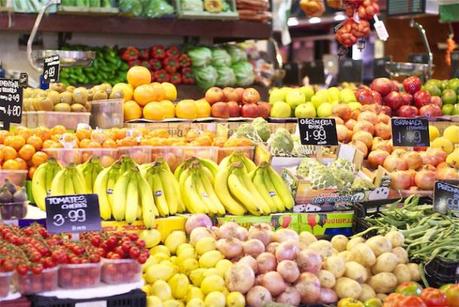 Museum D'Historia de Barcelona

Our last full day in Barcelona was rainy and wet so we took cover in the Barcelona history museum.  The amazing thing about this museum are the ruins.  It is a must to get the audio guide if you do not speak Spanish or Catalan as English signposting is sparse.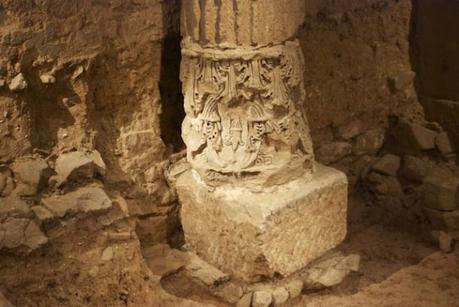 Barcelona was a pleasant surprise for me as I didn't expect it to look so tropical.  However, while I enjoyed our week in the city I have to say I didn't love Barcelona and I wouldn't rush back any time soon.  I do want to explore more of Spain however but I think I will get to Portugal first.