Here we are again mornings are darker and nights drawing in closer, we are in Autumn folks and while I love summer this is my season.  Last year London had a particular lovely autumn, mainly because we had a not so lovely summer.  Gorgeous colors were everywhere especially in St James's Park.
Last autumn I ventured to Norwich with Jen.  We decided a weekend away in an area we had never visited had to be done.
It didn't take long to secure a bed and breakfast and find rail tickets.  The more I read about Norwich the more I became excited to get there.  In the 11th century it was the second largest city in England and one of the most important places in the kingdom.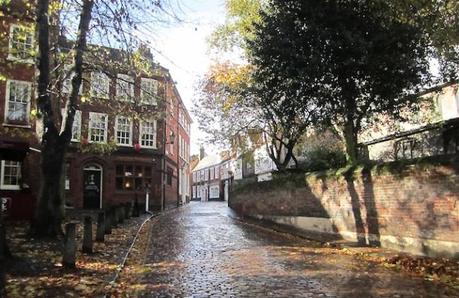 We took a relaxed approach.  Our hope was to explore the sights of the city but it quickly turned into a crafting weekend.  Jen had recently taught me how to crochet so I brought my first project which was nearly completed – a scarf/snood in a brilliant turquoise – so that Jen could show me how exactly to finish it.  We arrived Friday night and set about exploring on Saturday.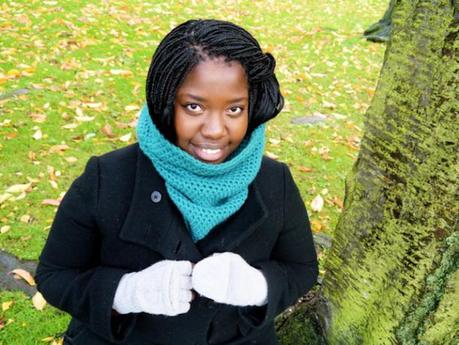 This was taken in the yard of Norwich Cathedral.  We wandered inside only to find a graduation ceremony would be taking place .  Excited parents and their brood chatted as teachers got everything into place.  So after a quick look around we were forced to abandon the cathedral and explore elsewhere.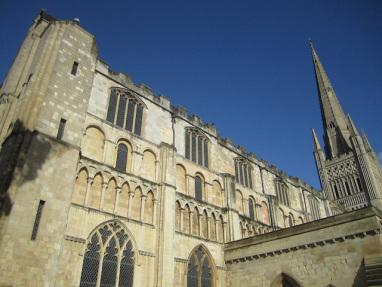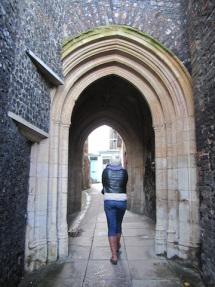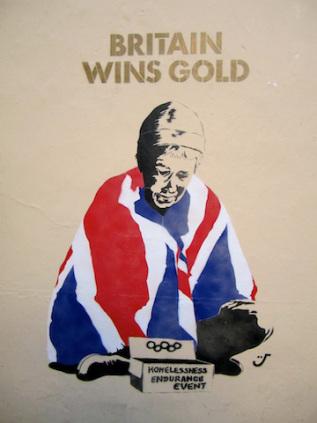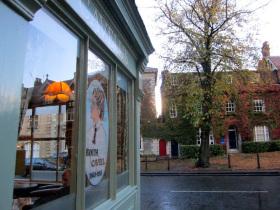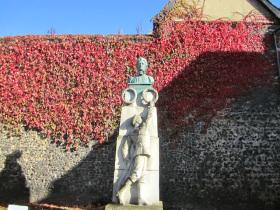 Due to heavy rain and hail we didn't set off until late in the day Saturday and so we were unable to visit many of the places we had in mind.  The majority of time was spent cruising charity shops for more wool.
On Sunday we covered more ground visiting the market, the Coleman's Museum in the shopping arcade (more shop than museum), and Elm Hill also known as the prettiest street in England.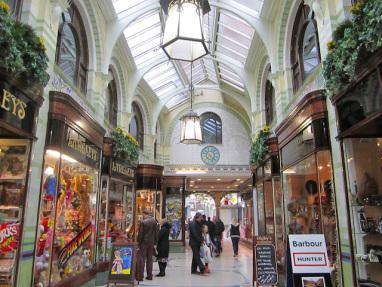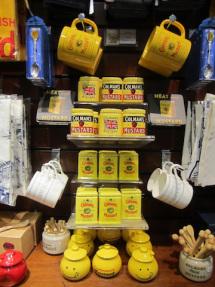 The pub on Elm street was used in filming the movie Stardust with a plaque at the end noting this for visitors.  I must say walking down this street was my highlight of the trip, but as I've seen some very pretty streets in England it was hard for me to judge, what do you think?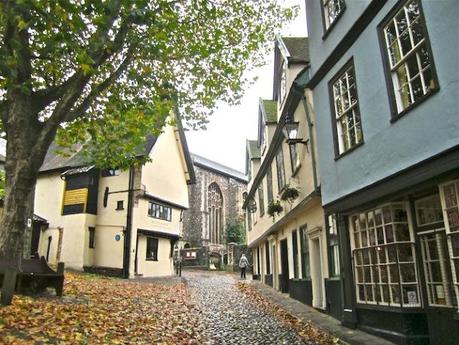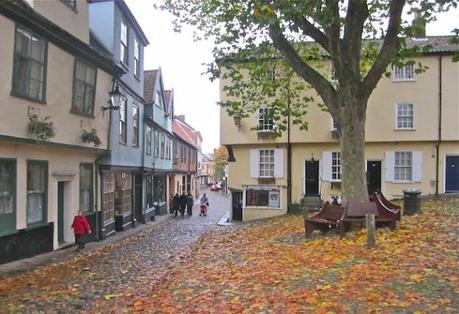 We stayed at Copperfield's Guest House which I highly recommend.  The hospitality is miles above what you would expect from hosts.
Essentials:
- Double room: £49.95/night inclusive of breakfast.
- Round trip train tickets: £32 leaving from Liverpool St Station.