For those of you not up to date with my Instagram, I flew Down Under at the start of January. Finally, got my long-awaited holiday after the longest period of time.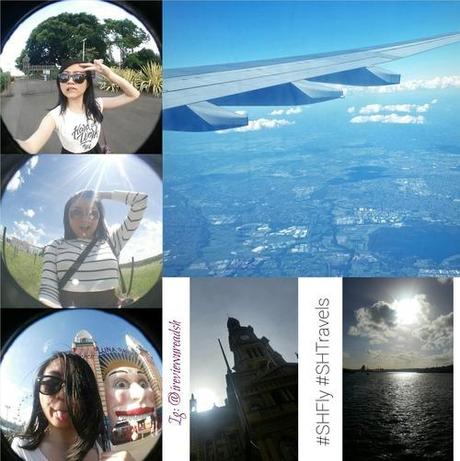 Taken from @ireviewureadsh
Whilst there, I got myself some of their local makeup products to review. What sort of a Beauty Blogger am I if I don't right?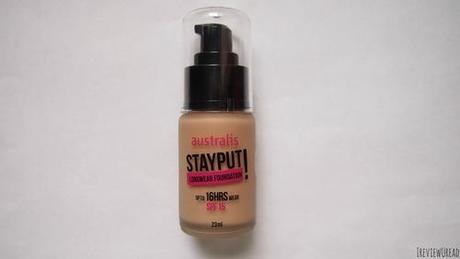 Today's makeup product which we would be touching on would be Australis, StayPut! Longwear Foundation in the color Natural Fawn.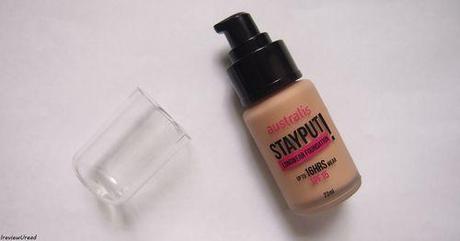 Australis is one of Australia's largest local brand which sells makeup at an affordable range - Below AUD$20. Being around for over 27 years, this well-renown brand is  not only known to be pocket friendly but also cruelty free. AKA no testing of the products are done on animals. 
Found in one of their local drugstore, Priceline, I managed to snatched this 22ml bottle of the shelf for AUD$14.95 (SGD$14.35)*
*The exchange rate for AUD was lower at that point of time. Due to the recent line of events, the exchange rate should be higher now.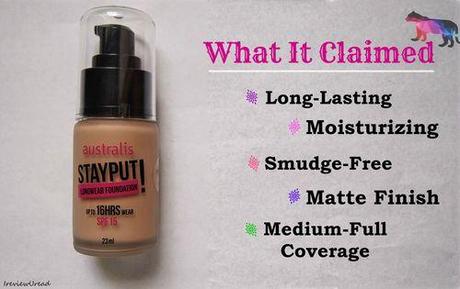 Australis, StayPut! Longwear Foundation claimed to be of many ranging from being Long-Lasting to giving one a decent amount of coverage. On top of the five outstanding factors of what the foundation promises to do, there are four more facts which the consumer should know about the Stayput! Longwear foundation.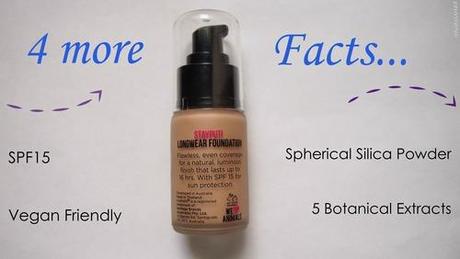 That means, you're forgiven if you are going to go out under the sun for a few minutes - maximum 150 minutes. However, you're not forgiven if you're going to be sunbathing or doing some other work under the hot sun without putting additional Sunscreen lotion - the risk for skin cancer is very high, peeps. 
As mentioned in the brand's short Intro above, this product is Not tested on Animals.
It contains Spherical Silica Powder. 

Despite it's peculiar name, the Spherical Silica Powder have rather fine characteristics which involved helping one brighten their face and giving a soft finish at the same time.
It's made of 5 Botanical Extracts.
Sugar Cane, Sugar Maple, Orange, Lemon and Bilberry. This probably doesn't really make sense to many of us out here but what I have deduce from the ingredients is : Damn, that Foundation is gonna smell so fine.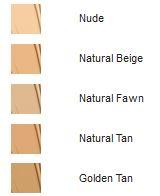 Available in 5 shades, I debated between Natural Beige and Natural Fawn and finally I've chosen my shade.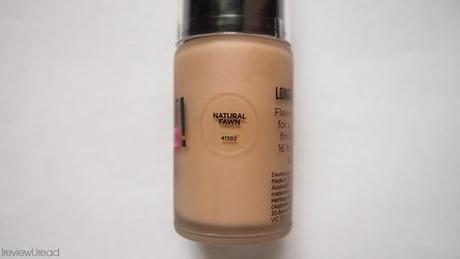 Leaning towards a yellowish undertone*, the tone Natural Fawn is perfect for a rather fair but at the same time very Chinese/Asian looking skin tone.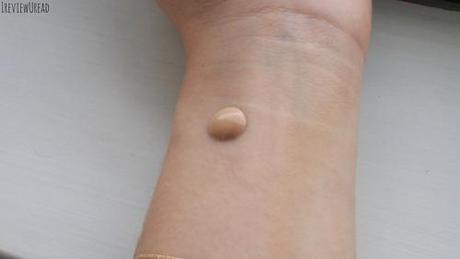 *Psst. Undertone is basically the tone you have beneath your skin which wouldn't change no matter how much your tan change. Thus, it's important for us makeup users to discover our undertone in order to stop getting the wrong shade of foundations. You can actually easily figure out your undertone by staring at the veins on your wrist. 

Source
If you're still unsure, just head over to your nearest drugstore and start randomly trying shades of foundations on your jawline. Like how I did to figure out my shade! 
Do remember the skin tone on your wrist and the skin tone on your face is a totally different shade. Thus, it's better to sample the foundation on your jawline or your neck.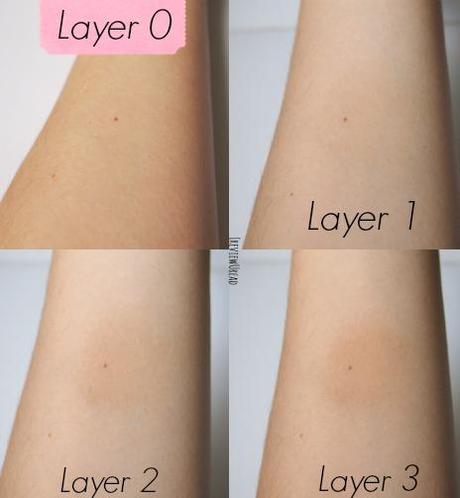 Verdict Time! 
All in all, as expected from the Australis, StayPut! Longwear Foundation's botanical extracts, I am totally loving the citrus & sweet smelling scent given off from the foundation. Upon application, a cool and moisturizing sensation can be derived from the product. It spreads easily across one's complexion and is rather light weighted despite multiple layers being used. 
The Australis, StayPut! Longwear Foundation actually lives up to it's claims on being Smudge-Free, Long-Lasting and having a Matte Finish. The only characteristic which it did not withhold would be having a Medium-Full Coverage. As seen from the pictures above, the foundation only achieved a Light-Medium Coverage instead. Then again, this is a foundation not a concealer. 

In conclusion, I would give the Australis, StayPut! Longwear Foundation 4 and a half IreviewUread smiles. Aside from the slight coverage issue, I am actually digging this foundation so much that it have found away to my basic makeup routine. Being smudge-free, budge-free and shine-free this foundation is not going anywhere anytime soon. Plus the citrus sweet smell is just a cherry to the top. For only $14.95, I am definitely impressed. I would so repurchase this, if it comes to Singapore that is. 
You can read up more about Australis, StayPut! Longwear Foundation here
Check out Australis other Cosmetics Here.