I'm wearing Blush heavier now it's mid-winter because I really like a pop of cheek color.
This is what it look's like completely brand new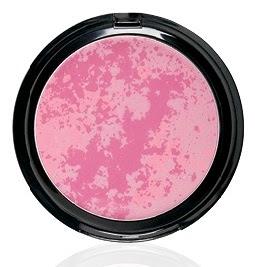 You can see I've used quite a bit of it because the darker pink is at the top part of my palette.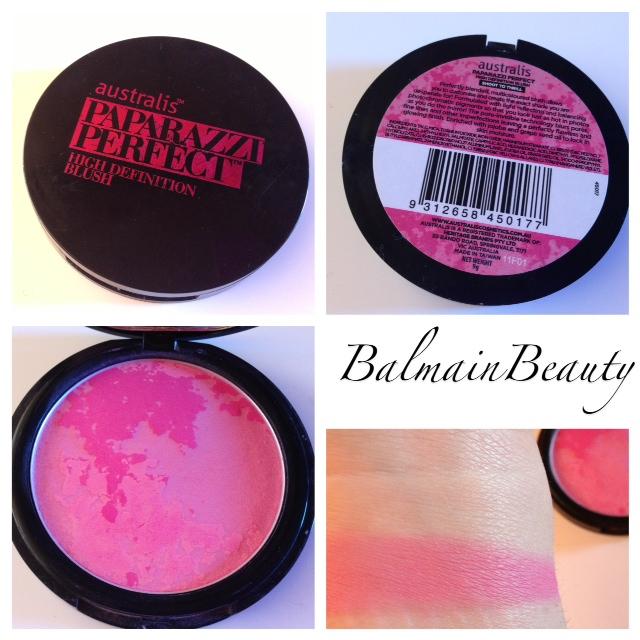 I've owned it for a while and I wear it 2-3 times a week!
Shoot To Thrill is a pretty light and dark pink blush. It's perfectly blended and allows you to customise either by using the light shade or the dark, or mix both for a pretty pink cheek. Formulated with light reflecting and balancing photochromic pigments mean's you'll look the same in photo's as you do in a mirror. The blush has been enriched with Jojoba and Grape Seed Oil to lock in skin moisture. 
I usually apply it by swirling my brush and mixing the light and dark shade's but recently I've just been dabbing my synthethic blush brush into the darker pink and I don't know why I've never done that before. My swatch shows how it look's when swirled both together. 
In my quest for Cruelty Free Makeup, I'm pleased to say Australis are

100% Cruelty Free

and this means their product's aren't tested on animal's. See

here

. I'd definitely like to try other HD blushes but this one is my holy grail/most reached for pink blush and given how many times I use it I'm very surprised I haven't hit pan yet.
I use quite a lot of their product's because they're great quality with great pigmentation, long-wearing and are affordable (unfortunately Australis is only available in Australia and New Zealand).
If you'd like me to write up a post of my favorite Australis product's as a sort of introduction to the brand please let me know below.
If you have another Australis blush, or have tried the new Creme Colour Blush, please let me know.