Are you fed up of spending your money, time and energy at salons for body waxing? Want to give a try to the at-home body waxing? Here is a definitive guide to the whole affair. Arm up yourself before taking the plunge: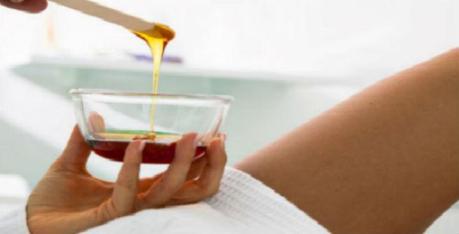 Am I the Right Candidate?
Anybody can try waxing at home. But the following factors should always be remembered:
Avoid it if you are having skin rashes, sunburn, dermatitis, rosacea or psoriasis.
Do not go for it while taking Accutane.
Skip those parts of your skin where acids like Retin-A are used.
Should I Opt for Brazilian Wax?
Trying the Brazilian wax at home and that too without any prior experience is not at all a good idea. It is actually an 'aggressive bikini wax', which can never be performed efficiently as well as effectively without the help of a professional. Hence, consult with an expert, observe the procedure carefully, and then decide on whether you can try it on your own or not.
What Should Be the Approximate Length of Hair?
The length of your hair must be (1/8)-inch or more for waxing at home. If you remain regular, there will be no need of doing it more than once a month.
Also Read – How to Prevent and Get Rid of Bumps After Waxing Here
How to Prepare My Skin for It?
It is important to clean and disinfect the skin prior to waxing. So, rinse and wash with a gentle soap and fresh cold water to get rid of natural oil, lotion or makeup. Rubbing alcohol can also make the skin germ-free. If your at-home waxing kit contains a pre-wax cleanser, make use of that.
Pat dry the skin properly. If you perspire a lot, just dust a little baby powder over it. It will absorb excess moisture and keep you maintain the dryness.
Apply a topical numbing cream containing lidocaine or benzocaine to the skin to be waxed. You can also have an oral pill like Tylenol just half an hour before the procedure.
Stop smoking and drinking minimum 3 hours prior to waxing. It will reduce the sensitivity and make the process easy.
Make sure that you apply an ice pack on your skin right before starting the procedure. It will provide optimum numbness.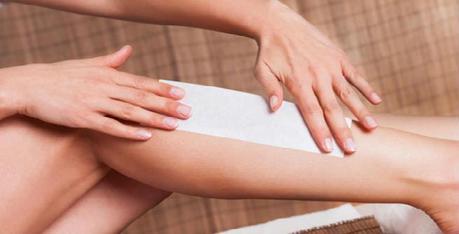 Which Options are Available for Me?
Hot Strip Wax Home Kit: This is cream or honey-based wax, which is spread over the skin after heating in the microwave. Then, a fabric strip is applied over that and ripped. It needs high proficiency to avoid burns and scars.
Cold Wax Strips: These are 'ready-to-use' strips with cold wax spread over them. You just need to rub them together, peel them apart and apply before ripping. It is extremely simple, easy and convenient.
Hard Wax Home Kit: It is to some extent similar to the Hot Strip Wax as you need to heat it up in the microwave before application. However, it is of rubbery consistency, which makes the application easier than the previous one.
Roll-On Waxing Kit: It is the newest version, which comes with a roller applicator. The rest of the method is similar to the Hot Strip Wax.
Also Read – Waxing vs. Epilators – Which is a better method of hair removal? Here
What are the Basic Rules of At-Home Waxing?
Always do a patch test on your wrist and wait for 24 hours. If allergic reactions are experienced, skip that particular at-home kit.
While applying the strip over hair, press along the growth of the strands. Then, rip off fast in the opposite direction.
As soon as you pull the strip, press the skin firmly with your palm for some time. It will keep the pain under control.
If you have a few hairs left here and there after waxing, simply tweeze them out.
Cleanse those open and exposed hair follicles with a mild cleanser after waxing to stop infection.