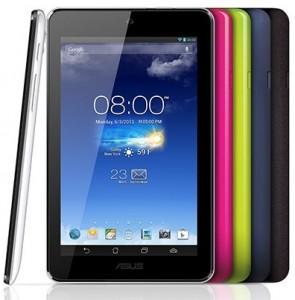 This affordable 7-inch tablet combines reasonable performance with a great screen and good battery life. Thanks to its attractive design and affordable price, the MemoPad HD7 will surely become one of the popular tablets on the market.
Specifications
Memo Pad HD7 is made of plastic (196.8 x 120.6 x 10.8 mm) and is available in various colours such as black, green, white and pink; however, this gives the impression that this tablet is on a "budget" side. The 7-inch screen is ideal for a tablet in this category; the resolution of the screen is 1280 x 800 pixels. The colours are "bright" even in daylight, and with wide viewing angles thanks to IPS technology. The rear camera of 5 MP 2592х1944 pixels resolution can make decent pictures, but you need perfect conditions.
The processor of this PC tablet of the brand ASUS is the ARM Cortex A7 and called the MediaTek MT8125 chipset. It is a quad-core processor and the speed is 1200 MHz. This system is supported by 2 GB RAM. You have access to 8GB and 16 GB storage capacity, along with microSD slot to expand the memory. The battery life is approximately ten hours.
Official Accessories – TransCover and Persona Cover

TransCover for Asus Memo Pad HD7
The TransCover and Persona Cover are part of official Asus tablet accessories, specially designed for Memo Pad HD7. These are the protective covers that come with a front flap for the full protection of your tablet. The TransCover has a foldable flap which is transformed into stand and the Persona is a bit more rigid cover for better protection. TransCover is available in blue, pink, white and black; Persona Cover is available in black, pink and green.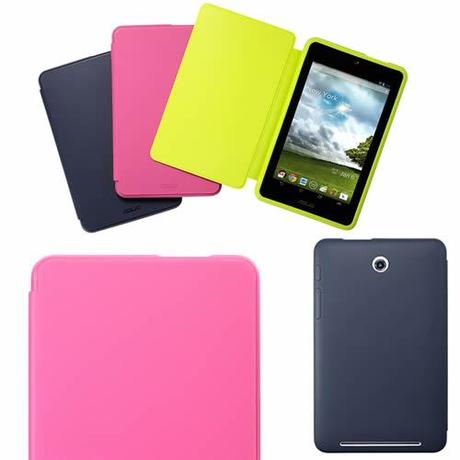 Persona Cover for Asus Memo Pad HD7