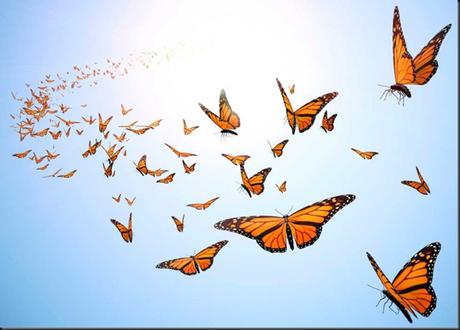 Life is starting to get interesting and emotions are beginning to rise as we approach the next full Moon (more detail about that in tomorrow's post) but before that happens the Moon has to move into the sign of Taurus which it does in the early morning (UK/European time). The energy as it enters Taurus is directed to more material pursuits and desires now, and anything we can touch, feel or make will enthuse us today. We want peace, closeness and the status quo, but with the other planetary aspects in force that is rather unlikely to happen.
Once in Taurus, the Moon picks up on an approaching opposition to Jupiter in Scorpio. This is a big hearted link up, generous to a fault, charitable, forgiving and friendly. We will want to be a little more open this morning and seek out the views and wisdom of others, this is an aspect of needing to learn and expand our minds. We will love our home comforts today, such as enjoying good food and lounging around doing nothing, if we can get away with it. If going out this evening, you will want to enjoy yourself, and be careful that you don't take things to too much excess, there is a direct possibility of one too many drinks being consumed.
The other powerful energy of the day other than the Uranus Venus opposition that is getting ever closer (I looked at that yesterday) is the Sun perfecting an easy trine to Neptune. This has been building over the past few days in the background, a dreamy subtle escapist connection drowned out by the more active aspects on show, but no less important. There is a sense of unreality going on now, as if we can't quite take in what is going on. We may be seeing changes taking place around us, but we won't be picking up the full significance of them until next week as this Sun Neptune connection starts to fade away. This weekend, look for what is not so obvious, and therein will lie the truth of what is actually going on. Misdirection and information leading us up the garden path will confuse and confound us easily, so I suggest you try and stay grounded and aware of everything that is going on, no matter how insignificant it may seem to be...