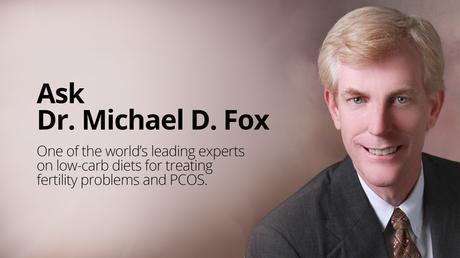 Today we're really proud to have another world-leading expert start answering member questions.
Dr. Michael D. Fox, MD, specializes in reproductive medicine. He has much experience in using strict low-carb diets and other lifestyle interventions - combined with medication, if needed - to maximize the chances of getting pregnant, and for treating PCOS. He's also quite knowledgeable in other aspects of women's health.
You can learn a lot about the work of Dr. Fox in our interviews with him, plus a 45-minute presentation, available on the membership site. And now you can also ask him questions on the membership site and he'll start out answering at least once per week.
Ask your question of Dr. Michael D. Fox on the membership site
Learn more about the membership and our free one month trial
Learn more about Dr. Michael D. Fox and his Jacksonville Centre for Reproductive Medicine at their website JCRM.org
Interviews and Presentations with Dr. Fox